News
Giveaway: The Future of Another Timeline by Annalee Newitz
One lucky winner can win a copy of The Future of Another Timeline by speculative fiction author Annalee Newitz!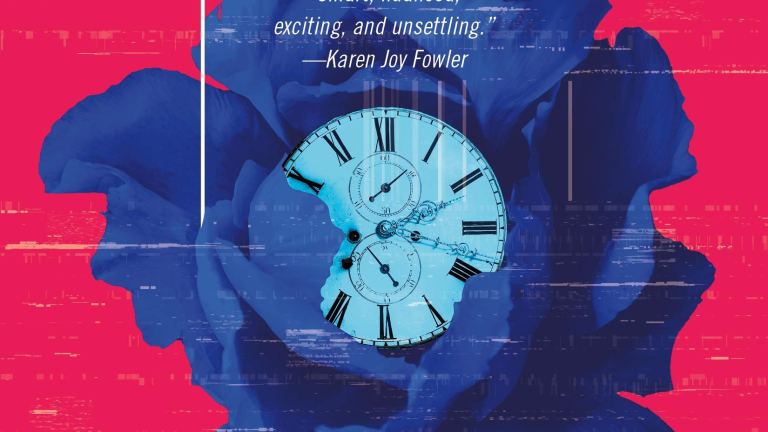 Named as one of our favorite new science fiction books of September, The Future of Another Timeline by io9 founding editor Annalee Newitz is a stunning work of speculative fiction. To celebrate this read, we're giving away one copy of the book to one lucky winner. The below synopsis of The Future of Another Timeline will give you a hint of the thrilling, time-bending drama imagined by Newitz:
1992: After a confrontation at a concert, seventeen-year-old Beth finds herself in a car with her friend's abusive boyfriend dead in the backseat, agreeing to help her friends hide the body. This murder sets Beth and her friends on a path of escalating violence and vengeance as they realize many other young women in the world need protecting too.

2022: Determined to use time travel to create a safer future, Tess has dedicated her life to visiting key moments in history and fighting for change. But rewriting the timeline isn't as simple as editing one person or event. And just when Tess believes she's found a way to make an edit that actually sticks, she encounters a group of dangerous travelers bent on stopping her at any cost.

Tess and Beth's lives intertwine as war breaks out across the timeline–a war that threatens to destroy time travel and leave only a small group of elites with the power to shape the past, present, and future. Against the vast and intricate forces of history and humanity, is it possible for a single person's actions to echo throughout the timeline?
read more: Autonomous by Annalee Newitz Review
Entry in the giveaway is simple:
– Join the Den of Geek Book Club over on Goodreads.
– Comment in any of the discussion threads (and be sure to let us know it was the Future of Another Timeline giveaway that sent you there!)
Unfortunately, only readers who reside in the United States qualify for this contest. Final entries will be accepted Monday, September 30th! One (1) winner will be drawn at random and contacted via Goodreads message. Good luck!
Subscribe: Apple Podcasts | Spotify | Stitcher | Acast | RSS