News
Legendary Rock Drummer Ginger Baker Dies at 80
Ginger Baker, the flame haired drummer with the fiery temper, changed the beat of rock.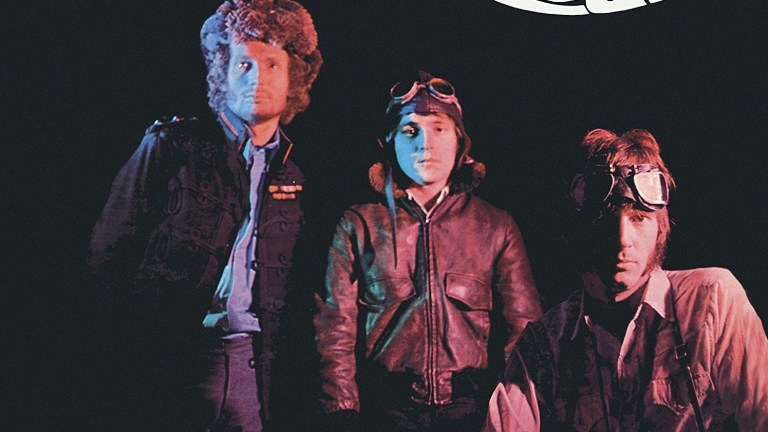 Ginger Baker, the innovative drummer for supergroups Cream and Blind Faith, died at the age of 80, according to The New York Times. "We are very sad to say that Ginger has passed away peacefully in hospital this morning," his family announced on Twitter. "Thank you to everyone for your kind words over the past weeks."
Baker was one of rock's most influential drummers. He played with the ferocity of Keith Moon while incorporating jazz and African percussive rhythms. He played for artists as varied as Eric Clapton, Paul McCartney, Johnny Rotten and Fela Kuti.
Peter Edward Baker was born in 1939 in Lewisham, south London. His bricklayer father was killed in action during World War II in 1943 when Baker was four. Because of this tall thin build, his early ambition was to ride in the Tour de France bicycle races. Baker was forced to quit after when he got into an accident with a taxi on his bike when he was 16.
By the time he was 17, he was earning money playing drums in a traditional New Orleans jazz band. Baker has said he was able to play drums from the first time he sat at a set. The leg strength he developed from bicycle racing gave him stamina and power enough to be the first rock drummer to play the double bass drum. Baker took lessons from the jazz percussionist Phil Seamen.
He moved from jazz to rhythm and blues during the beginning of the British blues scene. In 1962, Baker replaced Charlie Watts in Alexis Korner's pioneering band Blues Incorporated, which included keyboardist Graham Bond, saxophonist Dick Heckstall-Smith and bassist Jack Bruce.
Baker, Bruce and Bond left Blues Incorporated to form the R&B group Graham Bond Organization, which became one of the most influential bands in London. Bruce and Baker were legendarily at odds most of the time, with the drummer ending his drum solos by bouncing a stick off his kit so it would hit the bassist in the head. The Graham Bond Organization ended when Baker fired Bruce at knifepoint.
Baker co-founded Cream with Eric Clapton in London in 1966. Clapton said he would only join if Bruce played bass. Cream was world's first rock supergroup, formed from already established musicians. The band sold 35 million albums in two years. Fresh Cream was recorded and released in 1966, and included the song "I'm So Glad." Disraeli Gears from 1967 includes the songs "Strange Brew," "Tales of Brave Ulysses," and "Sunshine of Your Love. The 1968 double album Wheels of Fire was the first ever record to go platinum. Cream broke up in 1968 without warning after performing two sold-out shows at London's Albert Hall.
Baker and Clapton formed Blind Faith with Steve Winwood of Traffic on keyboards and vocals and Family's bassist Ric Grech. The group only recorded one album, but their debut performance was done in front of 100,000 people in London's Hyde Park, London.
Baker formed Ginger Baker's Air Force in late 1969. The band included Steve Winwood on organ and vocals, Grech on violin and bass, Jeanette Jacobs on vocals, The Moody Blues' Denny Laine on guitar and vocals, , Chris Wood on tenor sax and flute, Graham Bond on alto sax, Harold McNair on tenor sax and flute, and Remi Kabaka on percussion and Phil Seamen, Alan White and Baker on drums. The band released two albums, Ginger Baker's Air Force and Ginger Baker's Air Force 2.
Baker had a near-fatal cocaine overdose on the same night his friend Jimi Hendrix died. He left the London music scene to get clean in Lagos, Nigeria, where set up west Africa's first 16-track recording studio. Baker persuaded Paul McCartney to record a song at the studio and played drums and shakes on the song "Picassos' Last Words (Drink to me)," from Wings' album Band on the Run. Baker claims he was never paid.
In the 1980s, Baker played with John Lydon's Public Image Ltd, while combining African and Western music in his own bands African Force and Middle Passage. From 1983 to 84, he played in the Ginger Baker Trio with guitarist John Simms and bassist Ian Macdonald. He also played with Hawkwind. He released an album with the quartet Jazz Confusion in 2014.
Cream reunited at the Rock & Roll Hall of Fame in Cleveland in 1993. They played their first full reunion shows at New York's Madison Square Garden and the London's Royal Albert Hall Twelve in 2005. In 2006 the band received a Grammy Award for lifetime achievement. Bruce died in 2014 at the age of 71.
Baker was also a manic polo player who spent his last years on a ranch in South Africa with his polo horses. Rolling Stone magazine once ranked him the third-greatest rock drummer of all time, behind the Who's Keith Moon and Led Zeppelin's John Bonham.
Culture Editor Tony Sokol cut his teeth on the wire services and also wrote and produced New York City's Vampyr Theatre and the rock opera AssassiNation: We Killed JFK. Read more of his work here or find him on Twitter @tsokol.