News
Ghost Hunters: Exclusive First Look at the Return
Get your first look at the return of Ghost Hunters in this exclusive clip!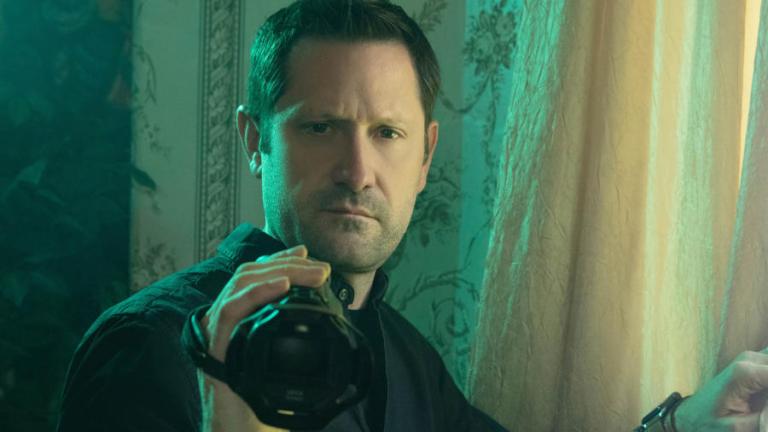 Fifteen years ago, Ghost Hunters premiered on Sci-Fi Channel and ushered in an era of paranormal reality television. Co-led by Grant Wilson and Jason Hawes, the series initially followed the plumbers-by-day, paranormal investigators by night, as their team set out to explore, validate, or debunk reports of hauntings. 
While not the first attempt at an investigative style series, it established a formula that inspired an entire entertainment genre. Coinciding with the rise of social media, Ghost Hunters distinguished itself by focusing on human stories, with series leads that were family men, and a team that possessed a blue-collar ethic. In many ways, Ghost Hunters resembled a reality-TV adaptation of Ghostbusters (an observation confirmed by Dan Aykroyd to me years ago when he said the show was "no doubt" inspired by the film). The show also tapped into multiple surveys throughout the years that reported upwards of two-thirds of the population believe in some form of ghosts or the afterlife.
Ghost Hunters was a hit on the network, and at its fifth season peak in 2009, pulled about three million viewers per episode (typically drawing more female viewers than males). The attempt to chase the success of the Ghost Hunters trend led to several paranormal reality television shows on the air simultaneously. But it was Ghost Hunters that brought ghosthunting to the mainstream
Then, in 2012, co-lead Grant Wilson left the series — after more than 160 episodes — and the paranormal community was stunned. The series continued for another four years, and Wilson founded a tabletop gaming company, and dedicated himself to spending time with wife Reanna, and raising three sons. 
But the calls from fans for Wilson to return never ceased. Now, it's happening. 
This Wednesday, Aug. 21, marks the anticipated return of Grant Wilson and an all-new team of Ghost Hunters, premiering on A&E at 9 p.m. (their old time slot, natch). And in this exclusive clip from the first episode, Wilson explains his departure in touching detail — as well as the reasons behind this fresh iteration. 
Check out the video, and watch this space for a longer interview with Wilson about the new generation of Ghost Hunters. 
Ghost Hunters airs Wednesdays at 9 pm on A&E.
Read and download the Den of Geek SDCC 2019 Special Edition Magazine right here!