News
Get Out Wins Big at Online Film Critics Society Awards
The OFCS has released the full list of winners for 2017, and Get Out, Call Me by Your Name, and Christopher Nolan are the big winners!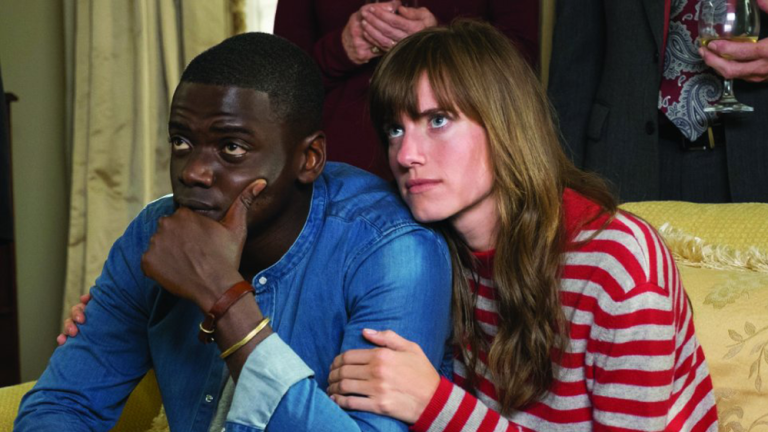 While the holiday season begins to wind down, the awards season is only heating up. Thus enter the announcement Thursday of the Online Film Critic Society's winners for 2017. The OFCS, which is one of the few truly international critics groups with representatives from around the globe (including our own David Crow), has revealed who its voting body has selected for Best Picture, Best Director, Actor, Actress, and more.
While the critics body chose to spread the love around, electing to award a variety of films with major wins, the biggest winner is clearly Get Out. The micro-budgeted horror movie that broke down social norms also climbed its way to a Best Picture win. Further, Jordan Peele picked up the OFCS award for Best Original Screenplay. Christopher Nolan's Dunkirk also continued to indicate an egalitarian taste among the diverse voting pool since the Hollywood war epic picked up Best Director for Christopher Nolan and Best Editing for Lee Smith. Still, another major winner is the tiny but emotionally monumental love story, Call Me by Your Name, which earned awards for Best Adapted Screenplay and Breakout Star of the Year with Timothée Chalamet's poignant lead turn.
Other major winners include Gary Oldman picking up Best Actor for Darkest Hour, Sally Hawkins receiving Best Actress for The Shape of Water, and Laurie Metcalf taking Best Supporting Actress for Lady Bird. Three Billboards Outside Ebbing, Missouri also did well, as Sam Rockwell earned Best Supporting Actor and Best Ensemble. Blade Runner 2049's Roger Deakins meanwhile was awarded Best Cinematography. 
The complete list of winners is below and are bolded:
Best Picture
A Ghost Story
The Shape of Water
Call Me by Your Name
Dunkirk
Get Out
Lady Bird
mother!
Phantom Thread
The Florida Project
Three Billboards Outside Ebbing, Missouri
Best Lead Actor
James Franco, The Disaster Artist
Robert Pattinson, Good Time
Timothée Chalamet, Call Me by Your Name
Gary Oldman, Darkest Hour
Daniel Kaluuya, Get Out
Best Lead Actress
Cynthia Nixon, A Quiet Passion
Frances McDormand, Three Billboards Outside Ebbing, Missouri
Margot Robbie, I, Tonya
Sally Hawkins, The Shape of Water
Saoirse Ronan, Lady Bird
Best Director
Greta Gerwig, Lady Bird
Guillermo del Toro, The Shape of Water
Jordan Peele, Get Out
Paul Thomas Anderson, Phantom Thread
Christopher Nolan, Dunkirk
Best Supporting Actor
Armie Hammer, Call Me by Your Name
Michael Stuhlbarg, Call Me by Your Name
Patrick Stewart, Logan
Richard Jenkins, The Shape of Water
Sam Rockwell, Three Billboards Outside Ebbing, Missouri
Best Supporting Actress
Allison Janney, I, Tonya
Laurie Metcalf, Lady Bird
Mary J. Blige, Mudbound
Tiffany Haddish, Girls Trip
Holly Hunter, The Big Sick
Best Original Screenplay
Greta Gerwig, Lady Bird
Guillermo del Toro, Vanessa Taylor, The Shape of Water
Jordan Peele, Get Out
Paul Thomas Anderson, Phantom Thread
Martin McDonagh, Three Billboards Outside Ebbing, Missouri
Best Adapted Screenplay
Aaron Sorkin, Molly's Game
James Gray, The Lost City of Z
James Ivory, Call Me by Your Name
Scott Neustadter & Michael H. Webber, The Disaster Artist
Sofia Coppola, The Beguiled
Best Documentary
Dawson City: Frozen Time
Faces Places
Jane
The Work
Ex Libris: The New York Public Library
Best Foreign Language Film
BPM (Beats Per Minute)
The Square
Thelma
Raw
Nocturama
First They Killed My Father
Best Animated Feature Film
Coco
Loving Vincent
In the Corner of the World
The Breadwinner
The Lego Batman Movie
Best Editing
Lee Smith, Dunkirk
Paul Machliss, Baby Driver
Ben Safdie and Ronald Bronstein, Good Time
Sidney Wolinsky, The Shape of Water
Tatiana S. Riegel, I, Tonya
Best Cinematography
Roger Deakins, Blade Runner 2049
Dan Laustsen, The Shape of Water
Hoyte van Hoytema, Dunkirk
Darius Khondji, The Lost City of Z
Rachel Morrison, Mudbound
Best Ensemble Cast
Mudbound
Get Out
Lady Bird
The Post
The Shape of Water
Three Billboards Outside Ebbing, Missouri
Breakout Star of the Year
Brooklyn Prince, The Florida Project
Dafne Keen, Logan
Daniel Kaluuya, Get Out
Tiffany Haddish, Girls Trip
Timothée Chalamet, Call Me by Your Name