Features
Geeky things to do during May half term 2018
At a loose end with the kids this half term? Allow us to bring you a few recommendations...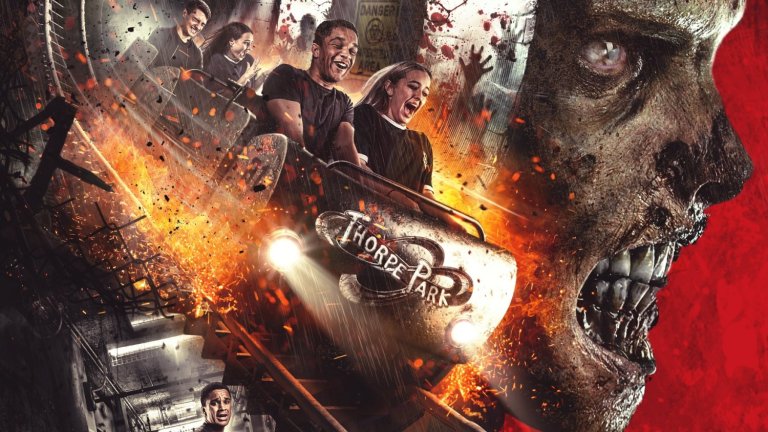 May half term is on the horizon, and if you've booked a week off to look after the kids and need some ideas about what to do then you've come to the right place.
We've teamed up with Thorpe Park Resort to bring you a geeky guide of things to keep you occupied over the holiday week from May 28th to June 3rd. From Thorpe Park's own horror-based theme park attractions to hitting the floor at a comic convention, there's plenty happening during the school break. We've checked off locations in London, Surrey, Manchester and Cardiff, but if there's anything else fun you're planning then please feel free to share them in the comments so everyone can see.
To get the ball rolling, here are nine delightfully geeky possibilities for the half term break…
Visit The Walking Dead: Living Nightmare Extreme
Opening solely for the May half term week at Thorpe Park Resort in Surrey, this live-action horror maze will pit guests against an onslaught of bloodthirsty Walkers across multiple rooms. Thorpe Park has a history of impressive scare mazes but this The Walking Dead incarnation is the most terrifying in the resort's history. There'll also be recreations of iconic scenes from the AMC series and a potential encounter with baseball bat-wielding lunatic Negan. More information on The Walking Dead: Living Nightmare Extreme, which runs from May 25th to June 3rd for those 13 years and over, can be found here.
Watch Solo: A Star Wars Story
Why did Han Solo become friends with Chewbacca? How did he end up with the Millennium Falcon? And what's the deal with the Kessel Run? All these questions will (probably) be answered when Solo: A Star Wars Story opens in cinemas from May 24th. The film experienced production drama when original directors Phil Lord and Chris Miller were elbowed out in favour of Ron Howard, but nevertheless early word on Solo has been positive. Hail, Caesar!'s Alden Ehrenreich is the rising star picking up Harrison Ford's trusty blaster, while the supporting cast is similarly impressive with Woody Harrelson and Game Of Thrones's Emilia Clarke onboard for the prequel.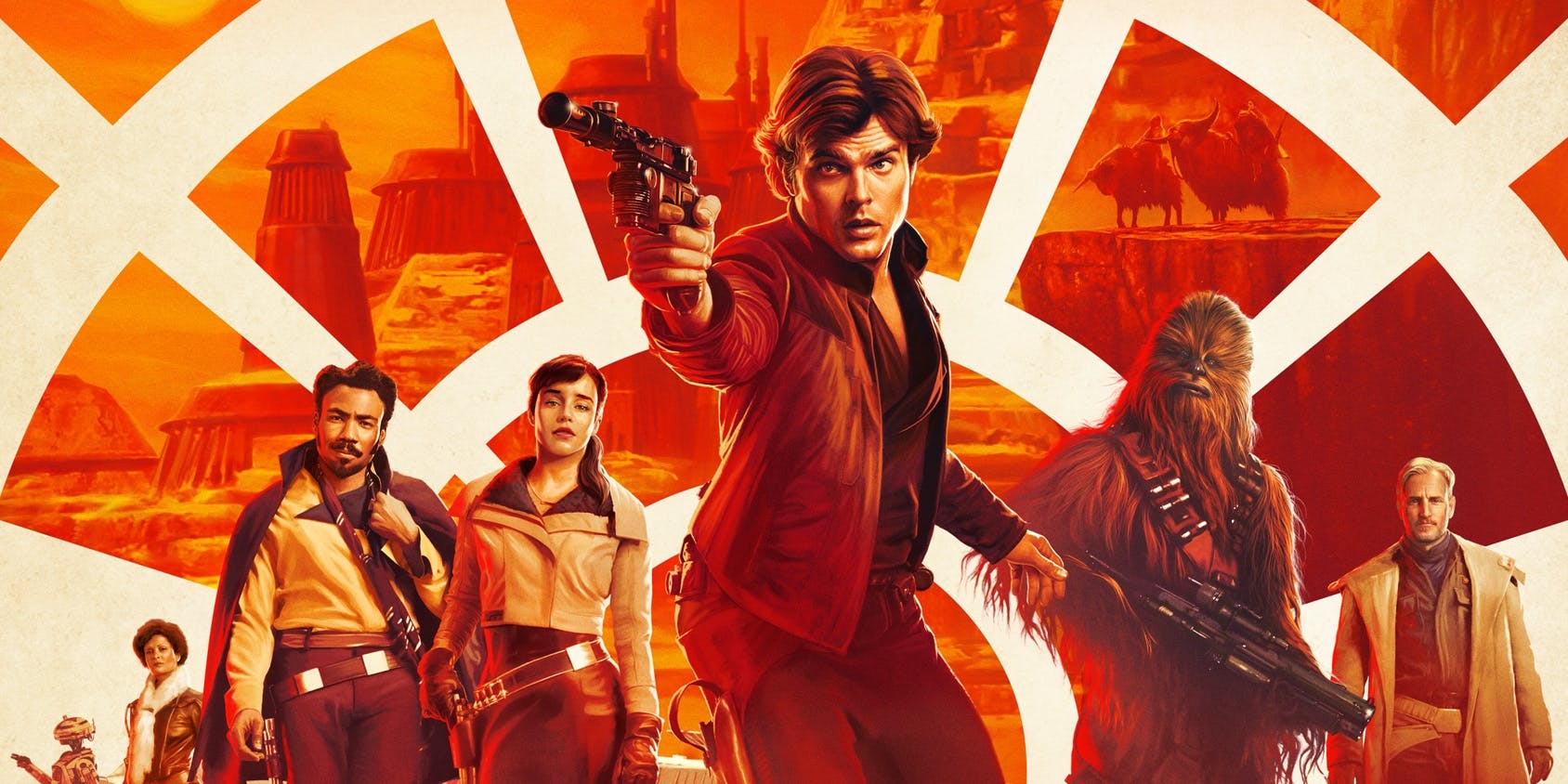 Head to MCM London Comic Con 2018
MCM London Comic Con will take over ExCeL London from May 25th to May 27th, bringing some of the most exciting film, TV, comic and collectible happenings into the same place for one geektastic weekend. The guest lineup is pretty impressive, too. Weave through the cosplay crowds and you might get to see Deadpool 2 stars Brianna Hildebrand, Stefan Kapičić and Zazie Beetz; the lynchpin of Marvel's TV universe, Rosario Dawson; seventh doctor Sylvester McCoy; Altered Carbon star James Purefoy; and the voice of Batman's animated and video game incarnation, Kevin Conroy.
Take on a Breakin' Escape Room
We've spoken about Breakin' Escape Rooms before here on Den Of Geek, even going as far as taking on a room ourselves. Escape Rooms are more than just a passing trend; they're a great way to bond with your family or friends and get the grey matter working while still being a lot of fun. Breakin', situated near Highbury & Islington tube in London, boasts a series of rooms with a pop culture twist. There's a Blackwing's Cave that's laced with Batman homages, Sherlock's Despair, the horror-themed Butcher's Lair and a Fast & Furious-inspired Heist Plan: The Garage.
Meet Jigsaw on Saw: The Ride
It's not just The Walking Dead bringing terror to Thorpe Park, the resort is also known for its rollercoaster attraction based on a grisly classic: Saw. Fans of Jigsaw and his demented death traps will be in horror heaven thanks to close shaves with swinging pendulum blades and a near-vertical drop, billed as the steepest theme park plummet in the world when it opened. Saw: The Ride also boasts plenty of Easter eggs for eagle-eyed fans to look out for, including an appearance from Billy the Puppet (and his tricycle) and the 'Rack' trap from Saw III. Get more details on Saw: The Ride here.
Experience Star Trek in concert
If you're a Star Trek fan set warp speed for the Royal Albert Hall's Festival of Science on Saturday, June 2nd, when JJ Abrams's Star Trek will be screened with a live performance of Michael Giacchino's rousing score. The Royal Philharmonic Concert Orchestra will bring Giacchino's memorable music to life (including the title melody from Alexander Courage, of course), plus on Sunday, June 3rd the orchestra will round off the weekend with a live accompaniment to 2016's Star Trek Beyond.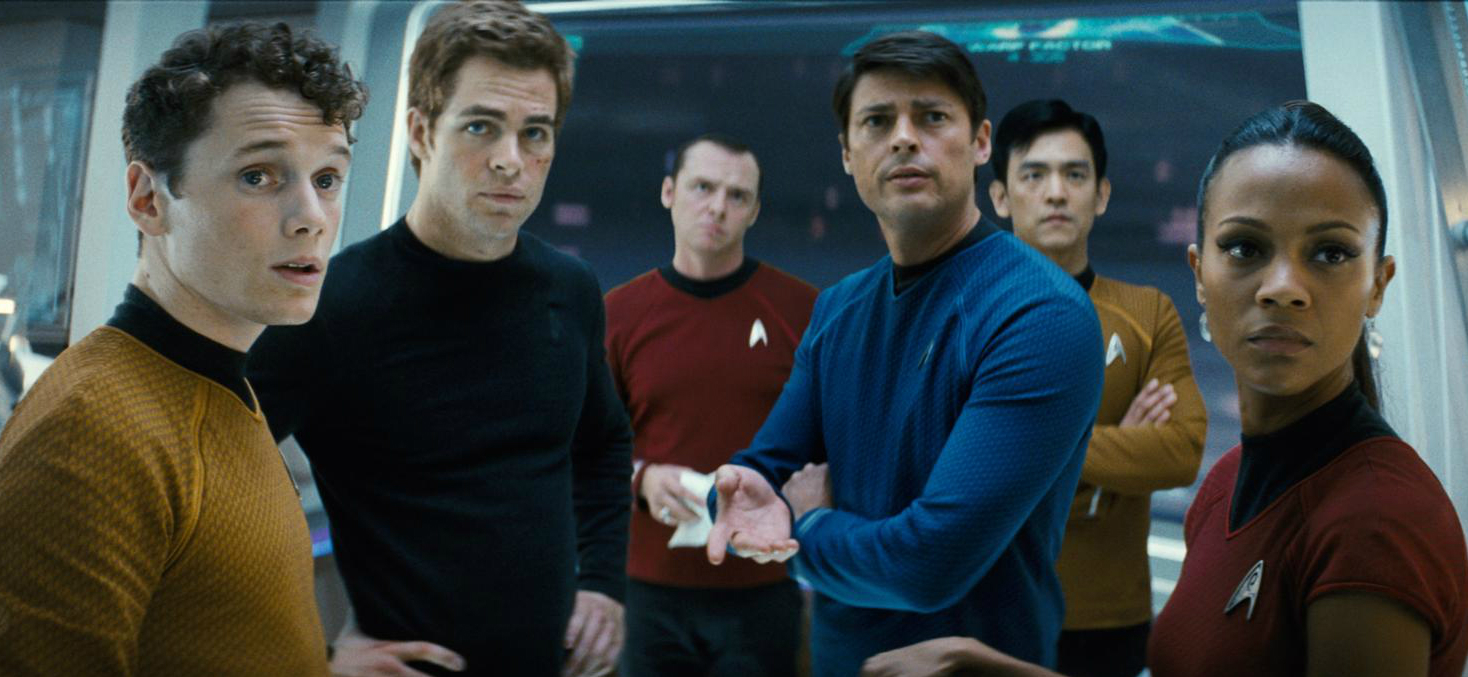 Take a Doctor Who bus tour of Cardiff
Cardiff has been Doctor Who's second home since the BBC revived the science fiction series in 2005. If you're keen to experience the locations that shaped the Gallifreyan's recent years then this bus tour of the Welsh capital will be right up your street. The three-hour ride checks off major landmarks from the series, including the village featured as Amy Pond's home in Matt Smith's first full episode, The Eleventh Hour, the American diner seen in The Impossible Astronaut, and locations used in spin-off series Torchwood and The Sarah Jane Adventures. Find out more on the Doctor Who Cardiff Bus Tour here.
Discover the origins of Astérix
We may associate the world of comic books with superheroes and science fiction, but they're much more to them than that – particularly if you're exploring European comics. Astérix, the pint-sized Gaulish warrior created by French writer René Goscinny, is one such example. Goscinny led a fascinating life, growing up in France, Argentina and New York before creating Astérix in 1959. If you want to learn more about the character and the man behind him, then Astérix in Britain: The Life and Work of René Goscinny at the Jewish Museum London is an exhibition well worth your time.
See MadLab in Manchester
A digital innovation organisation based in Manchester, MadLab runs year-round activities and meet-ups around science, technology, the arts and culture. Half term is a fine time to join in, with a code club offering children the chance to take a first step into programming and a Minecraft building challenge. Not only that, but there are stop-motion animation workshops giving participants the chance to make short films with clay models and Leo figures. Visit MadLab online here to get a glimpse of everything on offer during the half term week.
More information and ticket details for Thorpe Park Resort's Year Of The Walking Dead can be found here. You can purchase a £49 Thorpe Park Annual Pass – pay for a day, come back for a year – here.