News
Master of the Macabre Cartoonist Gahan Wilson Dies at 89
Legendary cartoonist Gahan Wilson found an antidote for whimsical comic strips in a career that spanned half a century.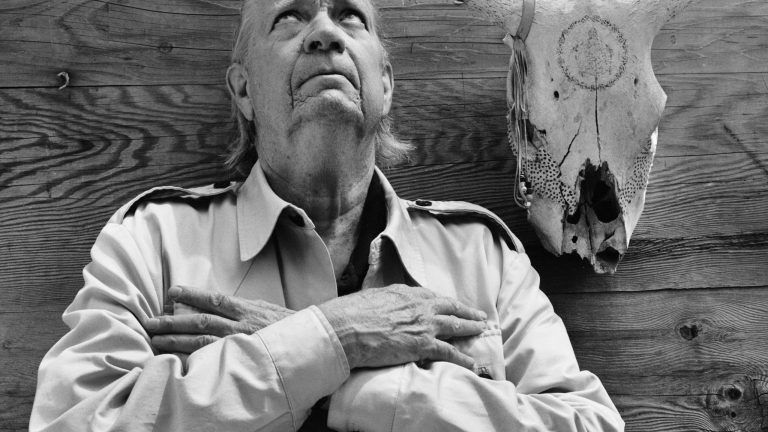 Influential cartoonist Gahan Wilson, who's worked darkened Colliers, Playboy, National Lampoon and The New Yorker, died of complications of dementia on Nov. 21 in Scottsdale, Arizona, according to the Associated Press. He was 89.
"The world has lost a legend," his stepson Paul Wilson posted on the artist's Facebook page. "One of the very best cartoonists to ever pick up a pen and paper has passed on. He went peacefully – surrounded by those who loved him. Gahan Wilson leaves behind a large body of work that is finely drawn, elegant, and provocative. He was preceded in death by his wife, author Nancy Winters Wilson, and his parents, Allen and Marion Wilson."
If any cartoonist carried the torch Charles Addams lit, it was Gahan Wilson. Weird was his specialty. He saw the cheerful whimsy in comic panels and turned it on its severed head. Gahan Allen Wilson came into the world on Feb. 18, 1930, in Evanston, Ill., but told The Comics Journal he "could have spent some time in the afterlife before I was born." During childbirth, his mother, a department store publicist named Marion, was given an anesthetic which caused him to be born seemingly dead. If the family doctor hadn't intervened, the hospital staff was prepared to "put me in some sort of box." The story inspired the title of Steven-Charles Jaffe's 2013 documentary Gahan Wilson: Born Dead, Still Weird.
Wilson began his ghoulish vision quest after his father Allen, an executive at Acme Steel, indulged his love of a British humor magazine. "When I was 8 or 9, I was browsing through the books section of a secondhand store, and I saw this set of bound volumes of Punch," he told TCJ. "I bought one of the volumes for 15 cents and took it home. After pleading with my father, he very sweetly drove me back to the place and plopped down for the entire set, bless his heart."
Wilson said, in his early days, he had to convince editors that readers would understand his cartoons. His big break came when a fill-in cartoon editor at the now-defunct Colliers magazine published a panel "by mistake because the cartoon editor left and the new man didn't know he wasn't supposed to buy my stuff," he told The Boston Globe in 1973. Up until then "editors would take my drawings, laugh like hell, then hand them back and say, 'Sorry, our readers wouldn't understand.'"
Wilson began drawing for Playboy magazine in December 1957. His work, which included prose stories, also regularly, appeared in The New Yorker. National Lampoon ran his comic strip "Nuts," a dark version of Charles Schultz's Peanuts.
Wilson illustrated the children's science fiction series Matthew and Maria Looney by Jerome Beatty Jr., and Roger Zelazny's last book, A Night in the Lonesome October, and wrote and illustrated a short story for Harlan Ellison's anthology Again, Dangerous Visions (1972).  He modeled the World Fantasy Convention Award in 1975 after H.P. Lovecraft. He published cartoons and film reviews for The Magazine of Fantasy & Science Fiction, and wrote movie reviews for The Twilight Zone Magazine. He was also a book critic for Realms of Fantasy magazine. Wilson created the computer game Gahan Wilson's The Ultimate Haunted House, with Byron Preiss.
In 1992, Wilson wrote the animated short Diner. You can watch that here:
Wilson married Nancy Winters, the author of books like The Girl On the Coca-cola Tray and the non-fiction book How To Train A Man, in 1966. He is survived by stepsons Randy and Paul Winters, daughter-in-law Patrice Winters, grandchildren, Tiffany Smith, Jessica Winters, Chris Winters, Ashtin Winters, Carlie Winters, Rachel Winters, Kyle Winters, and Jessie Winters, and two great grandchildren.
Culture Editor Tony Sokol cut his teeth on the wire services and also wrote and produced New York City's Vampyr Theatre and the rock opera AssassiNation: We Killed JFK. Read more of his work here or find him on Twitter @tsokol.