News
From Finding Nemo To Finding Dory: Odd Fish Treasures
What do you get the Finding Nemo fan that has it all? Elizabeth Durham has some suggestions...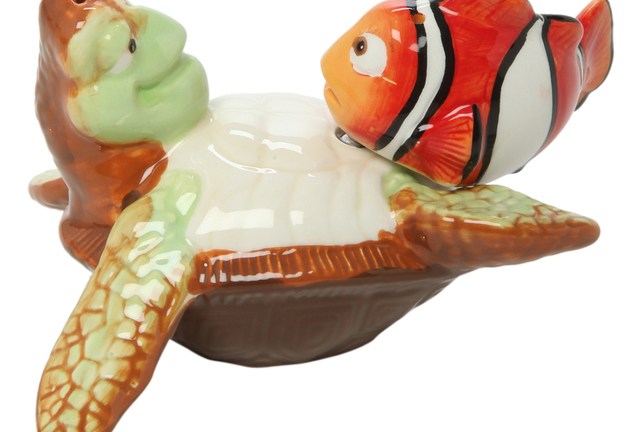 Editor's note: This story comes from our sponsored collectibles partner, CompleteSet. Head over to CompleteSet to show what you have, track what you want, and collect all in one place. 
The Pixar Animation Studios film Finding Nemo taught us to celebrate our uniqueness and keep on swimming through life's many challenges. When it comes to the collectible side of Disney and Pixar movies, we expect the usual run of T-shirts, art books, and plush toys; but what about the collectors that prove to be the odd fish out? 
Maybe you have a friend who doesn't have the conventional collection. What do you get them to celebrate the release of Finding Dory? While I can't possibly hope to cover all of the fish in this particular sea, I am happy to shed some light on some of the more unique collectibles for the Dory or Nemo fan in your life.
This is a unique collectible, both to the ornament world and to the Finding Nemo franchise. I chose this ornament because even if the collector has all of the typical Finding Nemo merchandise, chances are they don't have this one. Here, you're not just giving them an ornament, but also giving them the gift of finding them a whole new line of niche collectibles to dive into! Who knows, in a year or two, they may have a mini-tree in the entryway of their home just covered in Disney Shoe Ornaments!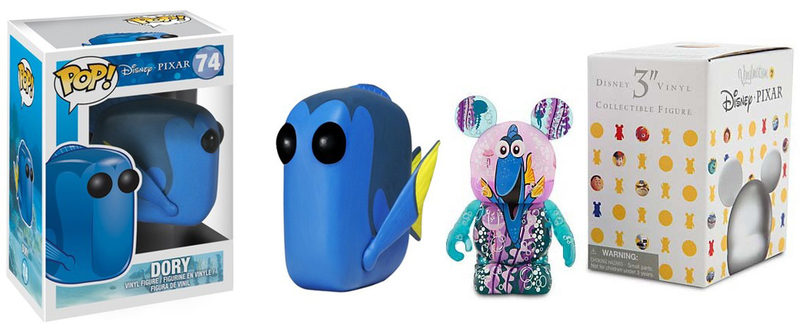 We all have a vinyl toy collector in our lives, and it may be a stretch to call them an odd fish out; but for a collector who focuses specifically on vinyl toys they deserve inclusion. Other vinyl collectors may have a casual Pop! or two in their cubicle at work, but the hardcore collector has a room lined with Ikea Ribba shelves flipped upside down with foam risers to double their display space.  Regardless of how hardcore they are at collecting these little beauties, each one of these these cute vinyl toys will be sure to make them smile.
The first badge wielding professional that came to mind for this one were nurses. Something about their overall work ethic just reminds me of Dory singing "just keep swimming, just keep swimming, just keep swimming, swimming, swimming…". That said, I want to be inclusive and not exclude anyone because we all need to hear this sometimes! This gift would make any fan of the films smile and remember to never give up, no matter what kind of workday you're having.
Disney Blu-rays remain consistently expensive. It's a simple fact we all must accept. They are almost always $29.99 or higher, whether you buy them used or new. Collector's Editions only go up in price (this one is $49.99) but if you have a blu-ray collector in your life who is also a fan of Finding Nemo, they would certainly love getting this one sent their way! In addition to the film you get bonus points if you include a copy of Finding Dory when it comes out later this year (probably just in time for Christmas, actually).
Whether your friend has a basement bar, or adorns each room with a different theme, chances are they will appreciate this tin sign with Dory's philosophy for life, "just keep swimming." You could easily decorate an entire bathroom or pool house around this theme both with and without other Dory and Nemo items. Just the beautiful color scheme on the sign alone makes it a solid collectible to enjoy.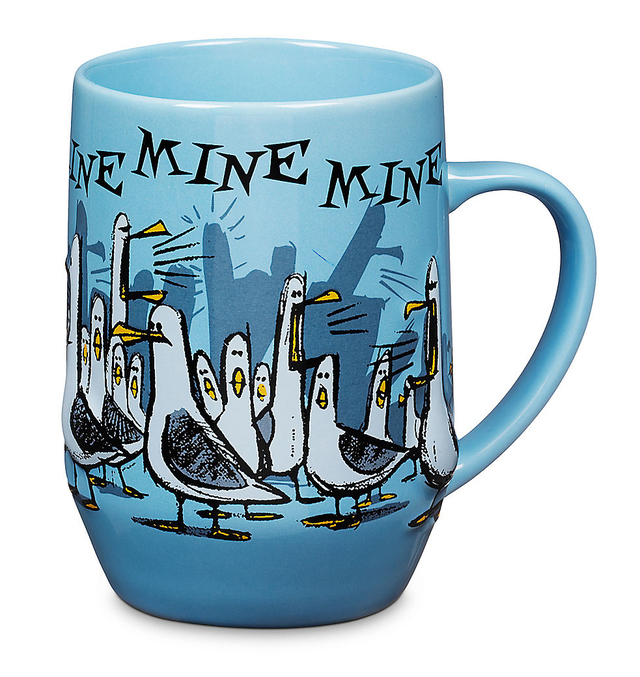 Mug collecting has become quite trendy over the last year, especially in the makeup community. Mugs can be used to store eyeliners, brushes, liquid lipsticks, and for the less beauty product inclined, to drink coffee! Beauty gurus rotate out their collections based off of the seasons. I personally enjoy a themed mug for my Twitch stream; it's a great conversation starter. This one is also just a classic gift. Regardless whether the recipient needs it for more conventional uses (tea, anyone?) or something a little less than conventional, this mug will satisfy.
And last, but certainly not least: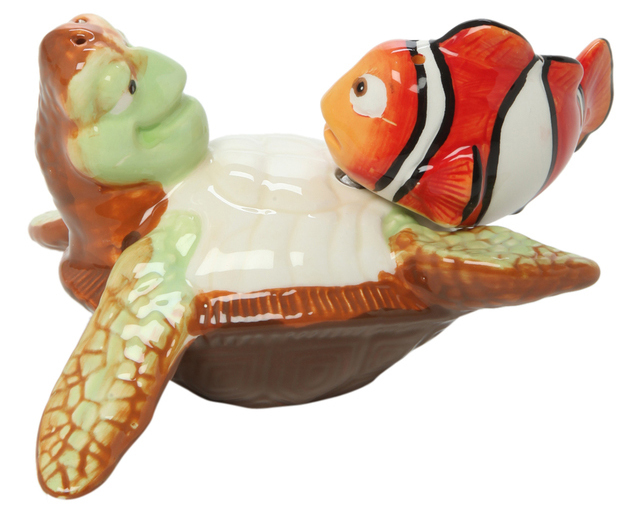 You may laugh, but chances are someone in your life collects salt & pepper shakers. It is a long standing tradition, dating back to when salt and pepper shakers became a regular thing (thanks to the invention of anti-caking agents) back in the 1920s. In my own personal experience, my Aunt has been collecting them since before I was born. She would take a salt and pepper shaker set with some level of personal significance over just about any expensive gift you could get her. The more funny the theme, or unique the item, the better. This one meshes two characters together for tasty goodness quite perfectly.
In conclusion, no matter what kind of collector you or your friend is, they should be celebrated for who they are. Without the large diversity of the ecosystem in the sea, it would not be as beautiful or as colorful as it all is. The same is true of our amazing world of collectibles; it takes all of the fish in this sea to make it what it is.