News
Fox Shareholders to Vote on Disney-Fox Deal in July
The Disney-Fox deal is not quite so done as Comcast amasses a cash bid, and Fox shareholders will vote on pursuing the Disney deal.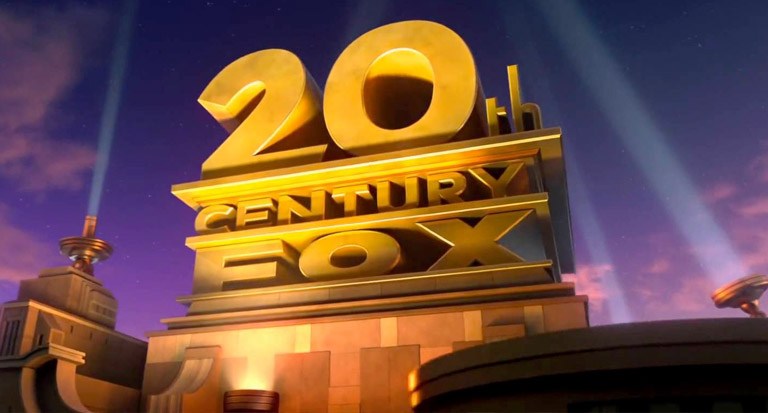 As a Norse Thunder God might tell you after learning it the hard way, don't assume anything's over until it's over. And the drama surrounding what the industry has come to dub the "Disney-Fox" deal is far from over. While The Walt Disney Company and 21st Century Fox shook the media industry to its core last December when they came to an agreement for a $52 billion deal to sell most of Fox's entertainment media assets to Disney, Fox's other jilted multinational gentleman caller would not go quietly. Comcast reenetered the fray earlier this month by quietly amassing what appears to be a massive cash-bid, and now the decision of what comes next appears to lie with 21st Century Fox shareholders.
It was announced this week that 21st Century Fox plans to convene an investor meeting on July 10 that will allow shareholders to vote whether the majority of their media production assets, including 20th Century Fox, are sold to The Walt Disney Company or if Fox will put a pause on the deal to pursue the latest bid by the Philadelphia-based media conglomerate Comcast. This follows relatively last minute corporate drama, as Comcast has amassed an undisclosed cash bid figure that outstrips Disney's already agreed upon $52.4 billion agreement to purchase media assets that in addition to 20th Century Fox and Fox Searchlight would include local and regional sports satellites associated with Fox (Fox Sports Network, Fox News, and the FOX broadcasting network would stay with 21st Century Fox). While Comcast's bid is not official, it indicated last week it had acquired the necessary cash.
While shareholders are being allowed a say, it should be noted that 21st Century Fox's board of directors, including chairman Rupert Murdoch, are advising that Fox maintain the deal with Disney. It also should be noted that, as according to Variety, the Murdoch family's company would be on the hook for $1.52 billion should Fox collapse the Disney-Fox deal (so as not due to a block by regulators in the federal government).
Comcast, the cable network conglomerate that competed against Disney to purchase Fox's media assets in 2017—which includes a literal century's worth of its cinematic back catalogue—is apparently building up a last-ditch effort to offer an immediate all-cash alternative for 21st Century Fox chair Rupert Murdoch.
The news of Comcast's late reentry came in early May from Reuters, who reported that Comcast, the media empire that already owns Universal Pictures and NBC networks, is expanding on an already complicated deal between Comcast and Fox over majority-share ownership of Sky Plc, a telecommunications company with its own television empire in the United Kingdom. Previously, Comcast was offering 22 billion pounds (about $30 billion) to acquire 61 percent ownership of Sky. However, Comcast CEO Brian Roberts thickened the plot by meeting with investment banks in order to "increase the bridge facility" they have already established for acquiring majority ownership of Sky. In other words, they found financing from banks to be able to pay Murdoch a competitive or higher offer than Disney in cash. Apparently up to the tune of between $53 billion and $60 billion.
Comcast is apparently still waiting to make the formal offer to Fox if the U.S. Justice Department is defeated in court in its challenge of AT&T Inc.'s separate and unrelated bid to purchase Time Warner. That bid would be a total and complete acquisition, and thus on top of its heftier $85 billion comes with real concern about monopolies, oligarchies, and antitrust laws. Imagine that? It is expected for there to be a ruling in June, which will presumably indicate whether the judiciary system wants to give any real teeth to the Justice Department in regulating telecommunication companies.
Intriguingly, one of the selling points to Murdoch for Disney CEO Bob Iger's overtures last year was that Murdoch felt there would be less a concern for antitrust challenges with Disney.
All of this is crucially important to movie lovers, because the deal is not borne out of a sense of insolvency at 20th Century Fox. Rather various reports from last year suggest Murdoch wants to get out of the media production industry as he views a consolidation of resources imminent over the next 20 years in the industry due to streaming and on-demand culture. While Disney is preparing for that coming war by building its own streaming service, Murdoch wanted to cash out (and presumably return his interests to being a news empire, as he is rumored to long regret spinning off NewsCorp., the original name of his corporation that happened to purchase Fox). As such, 21st Century Fox is keeping Murdoch's darlings, including Fox News, Fox Sports, and the broadcast network FOX (Disney nor Comcast could legally own FOX, as they each respectively already own a major broadcast with ABC and NBC between them). However, many of the subsidiary sports networks, plus 20th Century Fox, Fox 2000, Fox Searchlight, and other movie studio brands would end up in the ownership of Fox's preferred suitor.
For fans only concerned with capes and cowls, the idea of Disney owning Fox is grand news, given it means the X-Men and Fantastic Four characters would likely head to the Marvel Cinematic Universe produced by Marvel Studios… for everyone else it is a lot more apprehensive, especially given how Disney seems most interested in Fox as an IP stable for their future streaming endeavors, as opposed to as an actual network. Also where prestige boutique outlets like Fox Searchlight fall in this seems disquieting.
While under Comcast, all of that also would remain up in the air for some years to come, especially as Comcast already owns Universal Pictures, the likelihood of one of the original Big Six studios from Hollywood's classic era being able to survive a Comcast ownership instead of a Disney one might cause a reverse pocket of cinephiles to breathe easier.
In any event, this is far from over, and if anyone tells you they know exactly what will happen next, just remember Thor's certainty once upon a time too.