News
First Pink Floyd Album Gets Deluxe Limited Edition Reissue
The debut Pink Floyd album, Piper at the Gates of Dawn is getting the deluxe vinyl treatment for Record Store Day.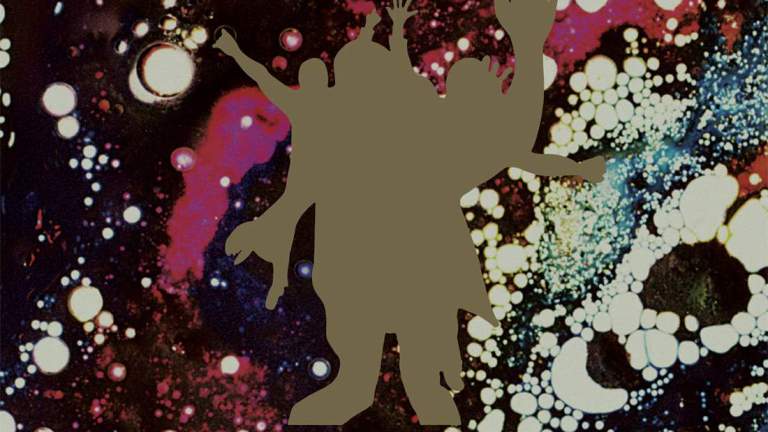 While Pink Floyd are best known for classic rock radio standbys from brilliant concept albums like Dark Side of the Moon, Wish You Were Here, or The Wall, it's always worth remembering that they began life as a very different kind of band. The earliest Pink Floyd records were featured Syd Barrett rather than David Gilmour as the voice and guitar of the band, and the songs were often whimsical, sometimes freeform psychedelic explorations. 
The first Pink Floyd album, The Piper at the Gates of Dawn, is considered a touchstone of '60s psychedelic rock. If you haven't heard it, the debut album by Pink Floyd is almost like a skewed companion piece to the far more well-known Sgt. Pepper's Lonely Hearts Club Band from The Beatles. Its themes run the gamut from the relatively earthbound (scarecrows, sinister housecats) to the fantastic (outer space exploration, Tolkien-esque musings on gnomes) to just damn good pop songwriting ("See Emily Play" is an essential rocker, and the closest to a traditional pop tune as you'll find on the album). Marvel fans will recognize the album's "Interstellar Overdrive" from the use of its distinctive fuzzed out guitar riff for a key scene in the Doctor Strange movie.
Fortunately for Pink Floyd fans, The Piper at the Gates of Dawn is getting a deluxe reissue for Record Store Day on April 21 (Syd Barrett fans might lament that it misses the more appropriate 4/20 release date). Only 6,000 will be produced, and it will only be available at participating independent record stores. After that, prepare to pay an absurd price on eBay.
The Record Store Day version of Piper at the Gates of Dawn is newly remastered from the original 1967 mono mix. Mono versions of Piper have been available digitally and on CD for several years, and it really is a different experience hearing it as it was originally intended. In addition to the full album, there are also bonus tracks, including early singles "Arnold Layne" and its b-side "Candy and a Currant Bun," "Apples and Oranges," a stero mix of "See Emily Play," and an alternate mix of "Candy and a Currant Bun" (presumably without the original lyrics and title, when it was known as "Let's Roll Another One"). Pink Floyd completists will be thrilled to know that the best of the 1965 Pink Floyd demo tracks, "Lucy Leave" and "I'm a King Bee" are also included.
If you're lucky, you can pick up a copy at your local independent record shop on April 21. And if you've never heard it, give it a listen.