Features
Fantasia 2017: Highlights of This Year's Montreal Genre Fest
The 21st annual Fantasia Film Festival includes world premieres of Lowlife, Mohawk, and lots of manga adaptations!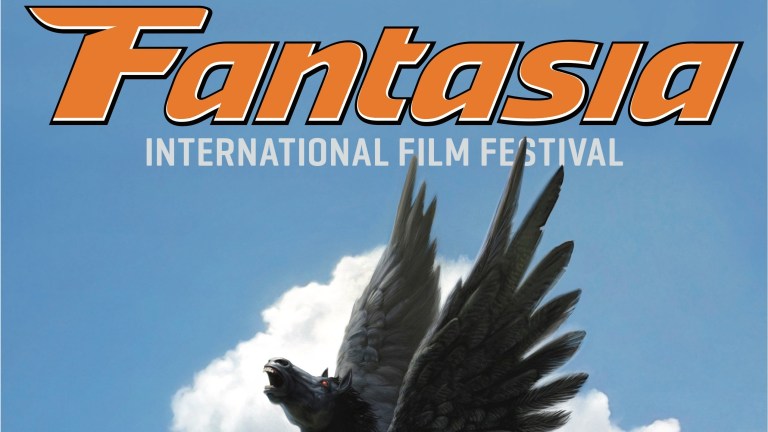 For 21 years, Quebec's capital of Montreal has been to home of one of the preeminent genre film events: the Fantasia International Film Festival. Presented there are some of the best international horror, science fiction, and action movies, with a heavy focus on movies from Asian countries to boot.
Fantasia presents literally hundreds of new and old movies over the course of its three weeks with a catalogue that's the size of a small phone book. The crowds that populate the theaters at Concordia University are a fun and rowdy lot who're constantly wondering why someone let the cats out into the theater whenever the lights go down for a movie.
Den of Geek was able to attend the first six days of this year's festival and watched 13 movies during that time.
The Villainess
One of Fantasia's opening films was also, conveniently enough, the closing night film for the annual New York Asian Film Festival, but it's not surprising for these two festivals to have some crossover since they both happen in the middle of summer. This is the second or third film from Korean filmmaker Jung Byung-gil (depending on whether you count docs) and it stars Kim Ok-bin as Sook-hee, who as a young girl watched her father be murdered. She swears to get revenge as she's trained at an academy that turns girls into killers (for the government's purposes).
It's a pretty amazing movie due to its its non-linear way of telling Sook-hee's story via flashbacks, as well as for some amazing action scenes that are on par with the John Wick and Jason Bourne films. No surprise that Director Jung comes from a stuntman background himself, but his amazing cast, including Kim Seo-hyeong as Soo-hee's handler, only known as "Chief," really makes this film something special. It will open in select cities via Well Go USA Entertainment on Aug. 25.
Bad Genius
This Thai film was actually the opening night film of this year's New York Asian Film Festival, and apparently word-of-mouth had been building since the movie opened in Thailand earlier in the summer, because Fantasia's single screening was packed. Directed by Nattawut Poonpiriya, it stars Chutimon Chuengcharoensukying—she really needs to hire Tony Jaa's agent and get that name shortened!—as Lynn, a brainy math prodigy receiving a  scholarship to a prestigious academy. Once there, Lynn makes friends with Grace, an actress wannabe, who only got into the school because her parents, and her boyfriend Pat, are rich.
Grace and Pat convince Lynn to let them cheat on an important test, but it gets more complicated when another scholarship student named Bank joins their class and gets pulled into Lynn's get rich schemes. (Because he also comes from poverty, the money to be made is quite enticing.)
With all that money coming in, Lynn starts to change and that's partially why "CC" is such a pivotal part of Bad Genius being so brilliant; she's really able to convey the different sides of Lynn as she starts getting greedy about making money. The writing is on par with that of Aaron Sorkin, which is saying something.
The idea of this film eventually getting an English remake is compelling, although there's something about Thai culture that contributes greatly to what the characters go through over the course of the movie. (A colleague of mine reminded me that this is a similar premise as the long-forgotten 2004 movie The Perfect Score, starring Chris Evans and Scarlett Johansson, years before they joined the Marvel-verse.)
Fantasia World Premieres 
Fantasia got a number of great genre world premieres at this year's festival, and of the three that I saw, I basically liked two of them. 
Possibly one of Fantasia's more exciting World Premieres is Ryan Prows' Lowlife, a movie for which we'll have a full review soon. It's a layered crime-comedy involving the denizens of a small border town where nothing is what it seems. Full of crazy characters, the movie shifts from thriller to comedy with almost every other genre thrown in, but it does it so smoothly and fluidly that you rarely notice. Prows may be a better writer than director, but the dialogue and storytelling of this movie will help to make it a cult favorite.
Before talking about another World Premiere, Mohawk, I should mention that director/co-writer Ted Geoghegan has been a good friend for many years, as well as someone I've worked with as a publicist. (He is in fact Fantasia's head publicist who brought me to Montreal for Fantasia, something I feel should also be mentioned in any sort of review.) He co-wrote the movie with Grady Hendrix, another long-time friend, so that needs to be mentioned when reading any critical thoughts that I might have on the film… which was actually quite good, as different as it was from Geoghegan's debut feature, We Are Still Here.
Mohawk takes place during 1814 in upstate New York where the Mohawk tribe has been remaining neutral during the War of 1812—something that's about to change. The Mohawk's British liaison Joshua (Eamon Farren), who has been in a relationship with native Oak (Kaniehtiio Horn), sees his life thrown into turmoil when Calvin Two Rivers (Justin Rain from The Twilight Saga) attacks an Army fort, and the general (Ezra Buzzington) comes after him with a small group of men, killing Oak's parents in the process.
The film involves a desperate chase across the woods, first with the general chasing after Calvin and then Oak and Joshua chasing after the soldiers.
I had some issues with the way the movie looked (lots and lots of close-ups!) but the writing and acting are solid, with some great action scenes that makes it come off as a tense thriller, something like a cross between low-budget The Revenant and Deliverance. It's a great addition to the far-too-small list of films about the Native American experience, and while Geoghegan didn't have the budget of a Dances with Wolves, he does the most with what he has.
The last World Premiere I watched at Fantasia was Quebec natives Caroline Labrèche and Steeve Léonard's Radius, a two-hander of a sci-fi thriller with The Blacklist's Diego Klattenhoff as Liam, a man who wakes up from a car crash with the horrifying power to kill anyone who comes within a certain distance of him.
He soon meets Charlotte Sullivan's Jane, a woman who nullifies this awful ability of his to kill anyone around him by staying within a certain range of him. Yes, it's a stupid premise and the filmmakers don't do much with it. The film moves at a snail's pace with the level of writing and acting of a bad TV drama, and it never really pays off despite a number of quicker scenes where Liam and Jane desperately try to remain in proximity of one another to avoid further death. (Unfortunately, some of these death scenes end up being laughable because the premise is so ridiculous.)
Many, Many Manga Adaptations
While it might take a decade or longer for an American comic to get to the big screen, Japan has so much source material with their comics or Manga that it's a lot more common to see them adapted. Fantasia has a slew of Japanese movies based on manga at their festival every year and this one was no exception.
Popular genre director Takashi Miike came to Fantasia last year to receive his Lifetime Achievement Award  and while he had a new film at Fantasia this year, it wasn't my own anticipated Blade of the Immortal, but rather, something called Jojo's Bizarre Adventure: Diamond is Unbreakable (and it's a Part 1, if that title isn't long enough for you).
I'm not even sureI can begin to explain the premise because the screening started so late, and completely being unable to follow any of it, I walked out after an hour, but apparently, fans of the comics seemed to be enjoying it from their laughing and clapping to things I wasn't able to understand at all. (Reportedly, the manga has sold over 100 million copies over 20 years so maybe some will enjoy this movie more than I did.)
I had a far better experience watching Tokyo Ghoul, another popular Manga by Sui Ishida that's been turned into a TV cartoon and now a live-action movie that, in turn, will be released in Japan this very weekend. Directed by Kentarô Hagiwara, it features a nerdy teen named Ken Kaneki (Masataka Kubota from Death Note), who finally gets the nerve to ask out a girl he likes, only to learn that she's a "ghoul," a human-looking creature that eats humans. Before he can fight her off, he's bitten, she's killed and her organs are used to save him, making him kind of a ghoul-human hybrid.
He then meets a bunch of other similar ghouls who hide out at a special coffee shop—apparently, coffee quells their need for human blood—and for the most part, they hang out there as the film turns into a Japanese version of The Twilight Saga. Eventually, there's some more action, but the CG is only slightly better than that in Jojo's. Masataka is pretty good in the lead role though, which has him running the gamut from utter nerd to ripped superhero, mostly done via physical performance.
'Teiichi: Battle of Supreme High' trailer by far-east-films
Saving the best for last, at least as far as manga adaptations are concerned, Teiichi: Battle of the Supreme High's was a hilariously odd movie involving an ambitious student named Teiichi (Masaki Suda), whose only goal was to become his school's class president, which apparently is a precursor to becoming Prime Minister of Japan. He'll do anything to achieve his goal after being shamed by his father as a kid for wanting to play the piano. His ambitions lead Teiichi to team with certain classmates and feud with others, and it's those strange characters around him and their behavior that made the movie so funny but also actor Masaki Suda is very funny in a Jim Carey-like physical way.
As far as covering high school, this might not be quite on par with Bad Genius, because it's all handled comically, but it made me want to try to find the manga to see if it was nearly as funny. I have never seen a crowd laugh so hard at a screening in certain moments… maybe the first time I saw Shaolin Soccer?
Either way, don't be too put off by the terrible Ghost in the Shell movie from earlier in the year. At least Japan is still trying to do these things right.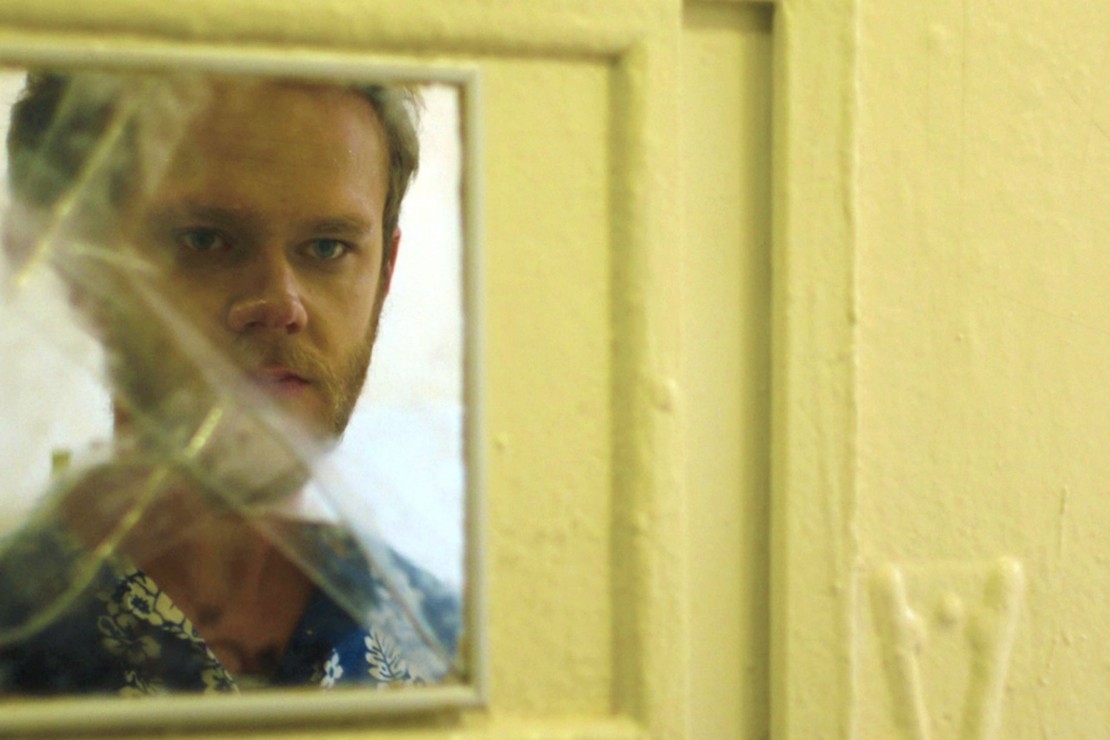 On the Darker Side of Things
Getting into some of the other films at this year's Fantasia, three very different movies explored similar themes of a person's journey into darkness. Oddly, all three of these films—Tilt, Super Dark Times, and My Friend Dahmer—premiered at the Tribeca Film Festival a few months earlier before playing Fantasia.
I already reviewed Marc Meyers' My Friend Dahmer, based on Derf Backderf's graphic novel, but it was interesting to see Kevin Phillips' Super Dark Times explore similar territory with two high school best friends accidentally killing a third boy with a sword and how that affects both of them afterward. Comparisons to Tim Hunter's 1986 thriller, River's Edge, are inevitable because it involves a similar look at suburban boredom among teens and what that can lead to. The amount of amazing new talent on display in this movie includes the main two actors, Owen Campbell and Charlie Tahan, as well as Elizabeth Cappucino as a girl they both like who just makes the situation worse. I expect we'll see all three of them again in other movies.
Then there's Kasra Farhani's Tilt, a movie that pissed a lot of people off, but that's because it explores a man's descent into madness in a way we haven't seen since Henry: Portrait of a Serial Killer or The Shining. It stars Joseph Cross as Joseph Burns, a documentary filmmaker whose attempts to make a second feature drive him down a path that makes him very dangerous, as he goes out at night looking for victims.
This didn't really connect as well as Super Dark Times, mainly because Fantasia tends to bring in a younger audience, but I thought it was an interesting feature of a filmmaker who has mainly done concept art for much bigger movies like Guardians of the Galaxy Vol. 2.
Based on a Japanese novel (rather than manga), Japanese Girls Never Die by Daigo Matsui offered some good ideas like the band of Japanese schoolgirls roaming the streets kicking the shit out of men, it was an erratic offering that maybe didn't have quite the genre appeal as other films. It deals with a young woman without a husband who one day goes missing and becomes the subject of a trio of taggers whose graffiti inspires and empowers those schoolgirls to commit violence. It's an often confusing film because, like so many films at Fantasia, it's told in a non-linear way and honestly I'm not sure I understand everything that was going on, but it had some interesting thoughts on women's place in Japanese society and the two main actresses were fantastic.
While the Korean anime The Senior Class by Hong Deok-pyo and produced by Yeon Sang-ho (Train to Busan, Seoul Station) wasn't nearly as good as other teen dramas at this year's Fantasia, it was seemingly a very personal story and not the type of movie we normally see done as animation. It involves an art student who develops a crush on one of his peers, only to find out she works as a "hospitality girl" at a local karaoke bar. There are definitely some interesting emotions being explored by director Hong, but despite it being animation, it felt somewhat out of place at Fantasia.
Final Master And Final Thoughts
Lastly, I wanted to call attention to The Final Master,a historic martial arts film from filmmaker Haofeng Xu, adapting his own novel about two masters competing in 1930s Tianjin in their own forms of Wing Chun. While there's been a lot of recent martial arts historical films with the Ip Man series and others, this one really is special, not just for the uniqueness of its storytelling, making women a large part of the story, but also for some of the most amazing action sequences I've seen in recent memory. It opened in China two years ago and got a very low-key limited release in the States last year, but it's finally being released on DVD and Blu-ray, and if you're a fan of martial arts films, I highly recommend it.
If there's any kind of running theme through this year's 21st festival, it might have to be that time played a major factor in many of the films, quite a few of them that used a non-linear storytelling technique.  With that in mind, it made sense that my last film at the fest would be The Endless, a movie Den of Geek covered extensively out of the Tribeca Film Festival about two brothers and their return to an odd cult-like commune and what happens to them there.
It was the perfect way to wrap-up a festival that clearly requires more than six days to truly cover.
The 21st Fantasia International Film Festival continues into next week, ending on Aug. 2.
Read and download the full Den of Geek SDCC Special Edition magazine here!