Features
Fandango FanShop Holiday 2017 Movie Lover Gift Guide
The hottest gifts! The coolest toys! Awesome apparel! Fandango FanShop has something for everybody on your list!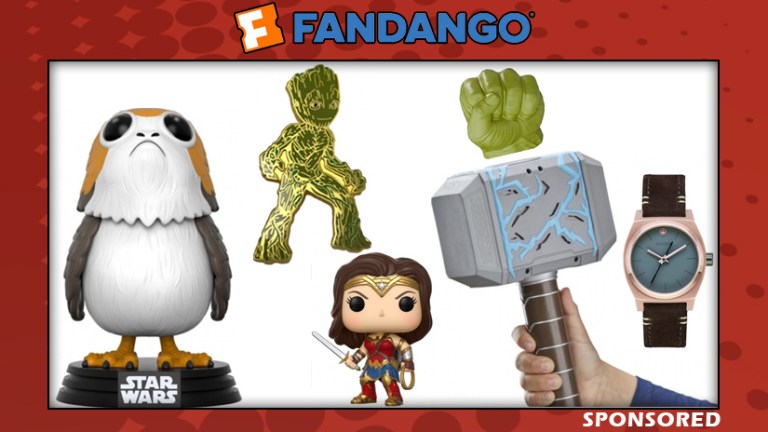 We get it, holiday shopping is far too often a headache. It seems like every year finding all the gifts for the people that you have to shop for gets more and more difficult — leaving you wasting much of the holiday season spending too much time and money.
Well that's a thing of the past.
The fandom-friendly folks at Fandango FanShop are determined to make this year merry and bright by offering up a fantastic assortment of nerdcentric items that will save you time, money, and most importantly, headaches. They've made it easier than ever to get all your shopping done ASAP. But don't take our word for it, see for yourself with this Fandango FanShop Holiday Gift Guide!
Star Wars: The Last Jedi Gold Foil X-Wing Men's T-Shirt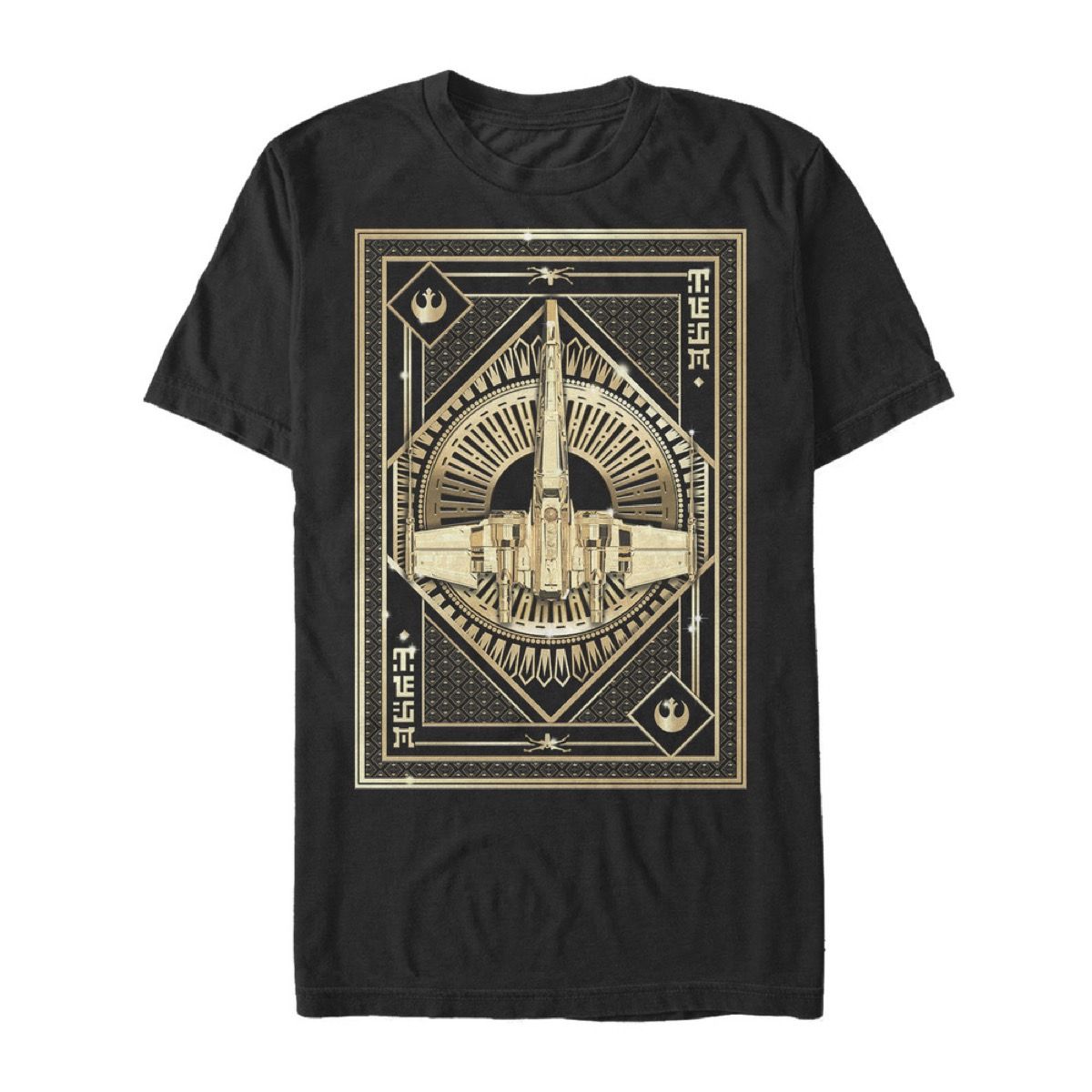 With Star Wars: The Last Jedi arriving any minute now, you'll want to pick out the perfect shirt to wear to the theater. Might we suggest this beautiful T-shirt featuring a beautiful gold foil design? This Poe Dameron-approved bit of amazing attire will make you the envy of the Rebellion…or, at the very least, your friends.
Star Wars Rebels Classic Young Men's T-Shirt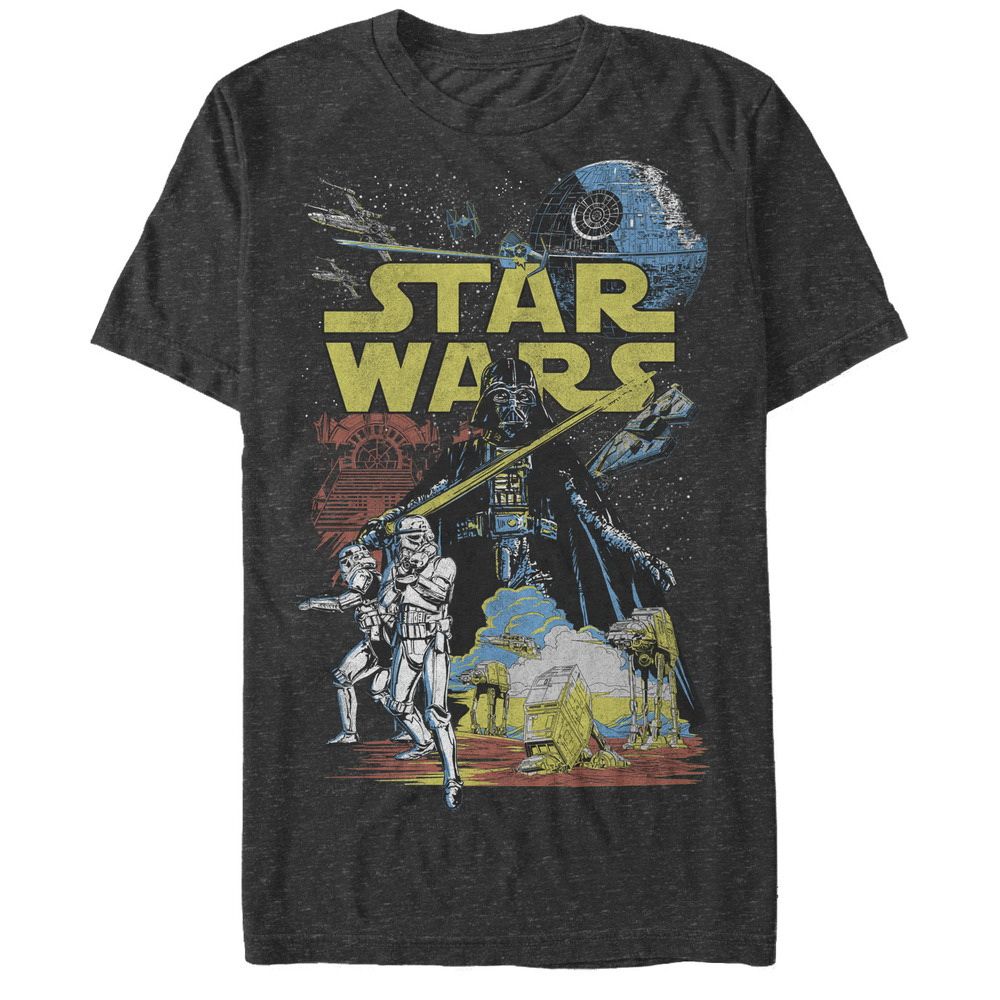 Whoa! This young men's throwback tee is emblazoned with retro graphics representing the original Star Wars trilogy, with Darth Vader front and center. As you may have been able to guess, the Force is strong with this one!
Star Wars Yoda Wisdom Young Men's T-Shirt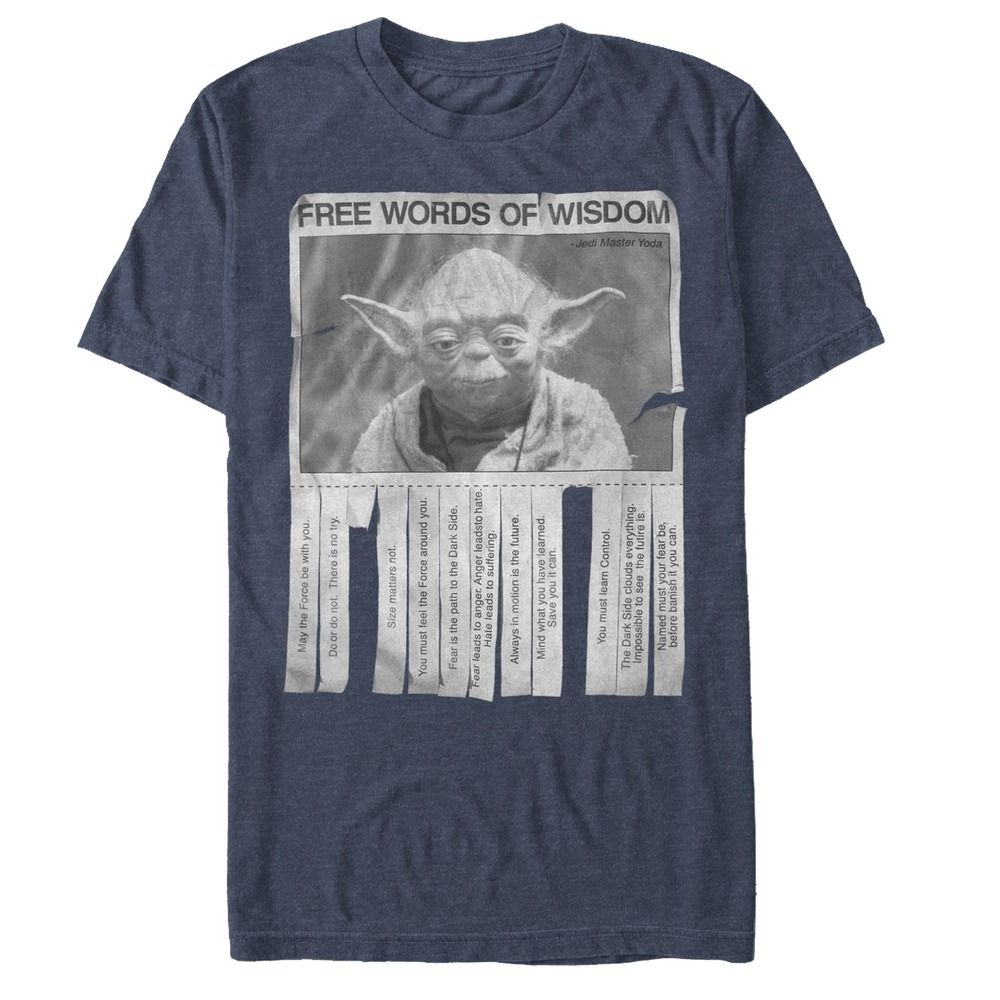 "Do or do not, there is no try." Like a weird green sentient fortune cookie, Yoda is always around when you need some sage advice. And you can pay his wisdom forward with this cleverly designed T-shirt that features some of his most memorable quotes.
Star Wars: The Last Jedi Electric Stormtrooper Youth T-Shirt
Because it's never too early to get your little ones interested in all things Star Wars!
Star Wars Stormtrooper Slippers
Available in men's sizes from S to XL, these cool Star Wars Stormtrooper Slippers will keep your tootsies warm while allowing you to show your support for the Imperial Forces. That's some two-for-one greatness right there!
Star Wars Movie Gift Cards
Want to give your friend/loved one/dog the power to see Star Wars? Want to do it in style? These specially themed Fandango gift cards let you do just that. Check out the link to see all the designs!
Buy a Star Wars Themed Movie Theater Gift Card Here
Star Wars 8-Bit Character Dad Hat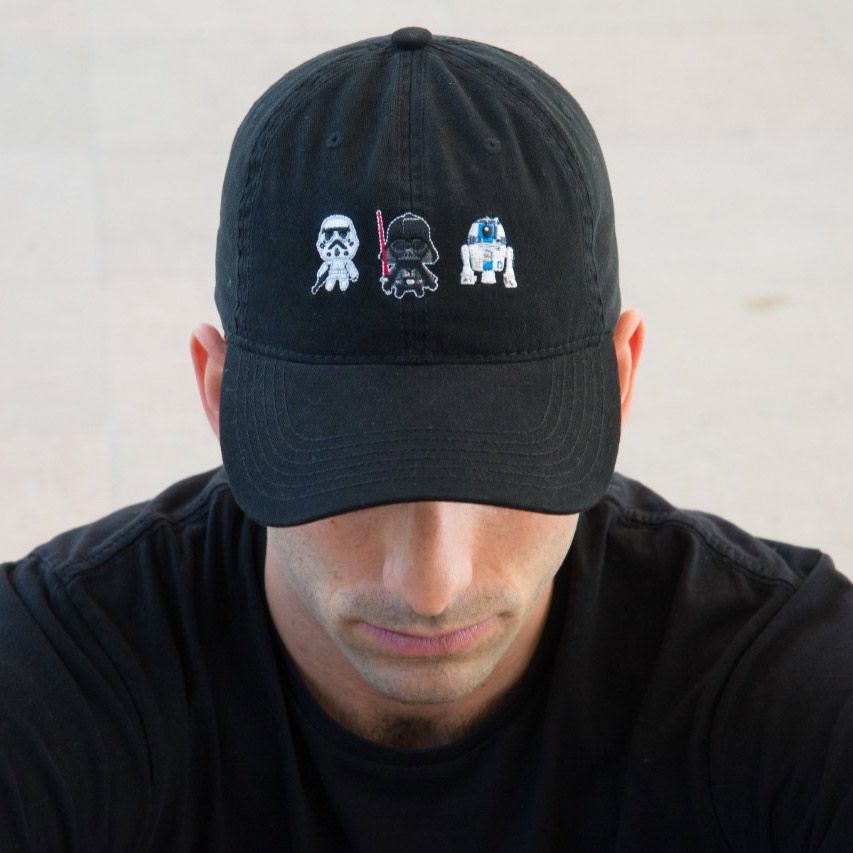 Unable to figure out what to get your dad this year? Look no further than this fantastic black cap that features 8-bit styled images of Darth Vader, R2-D2, and a Stormtrooper. Whether wearing this to the game, the movies or the local bar/arcade hybrid, your pop will be looking cool and showing his support for a galaxy far, far away.
Star Wars Death Star Cutting Board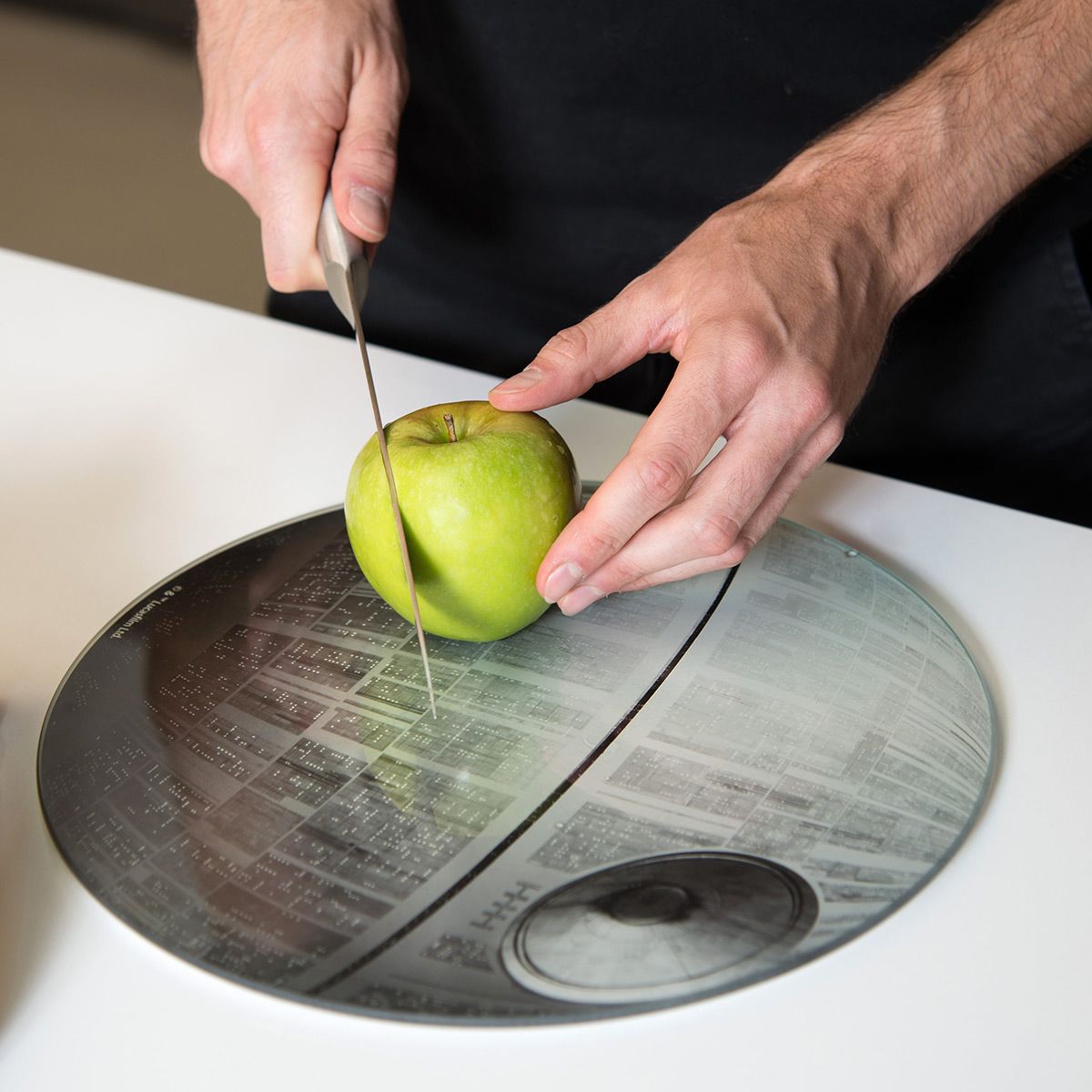 Give your kitchen a Star Wars makeover with this Death Star Cutting Board. Measuring 12″ in diameter, this board has a durable glass surface, non-slip rubber feet affixed to its underside, is odor and stain resistant, and is heat resistant to 350° F. At at a weight of 1.1 lbs, it is considerably more easy to carry around than the real Death Star. Get this one for the foodie in your life!
Star Wars Funko POP! Episode 8 BB-8 Vinyl Bobblehead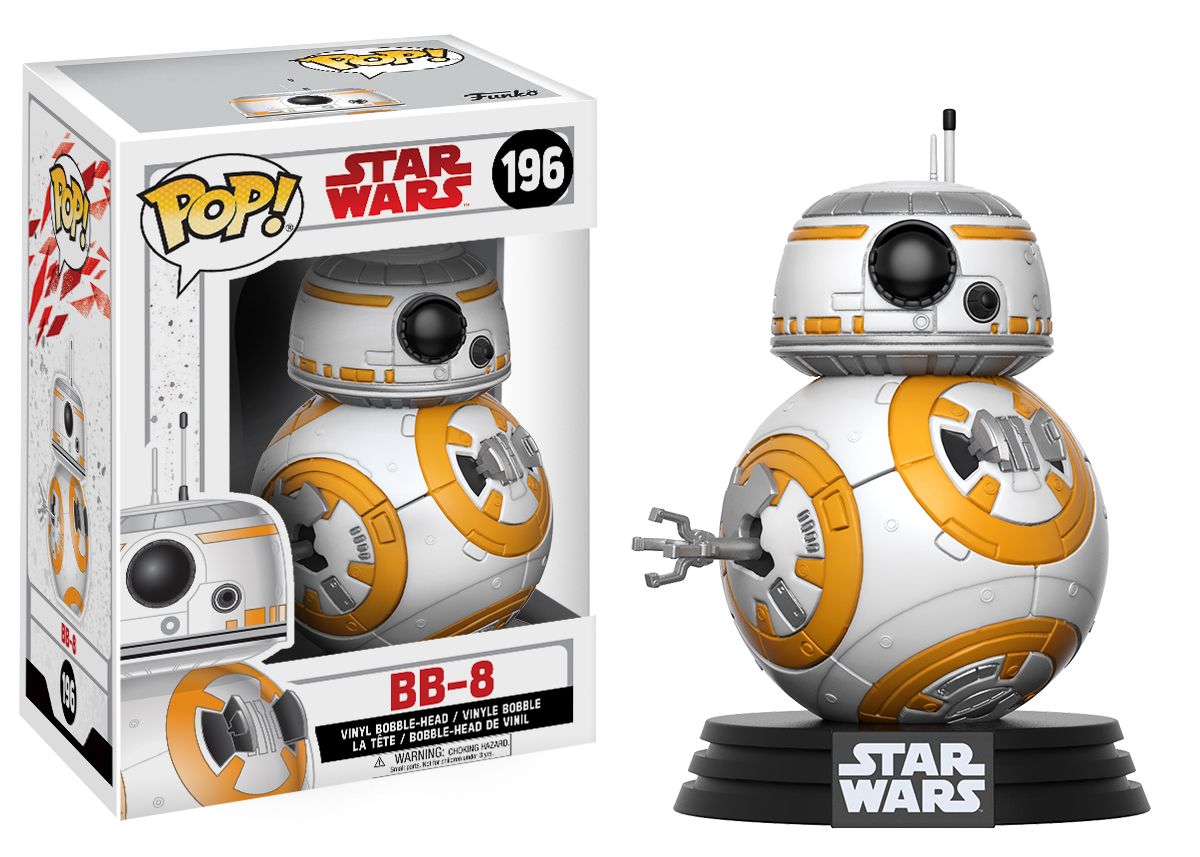 Funko POP! vinyl toys are one of the most in-demand collectibles out there today. This BB-8 vinyl bobblehead from Star Wars: The Last Jedi is a terrific toy adaptation of everyone's favorite rolling droid that will look perfect on your desk or shelf.
Star Wars Funko POP! Porg Vinyl Bobblehead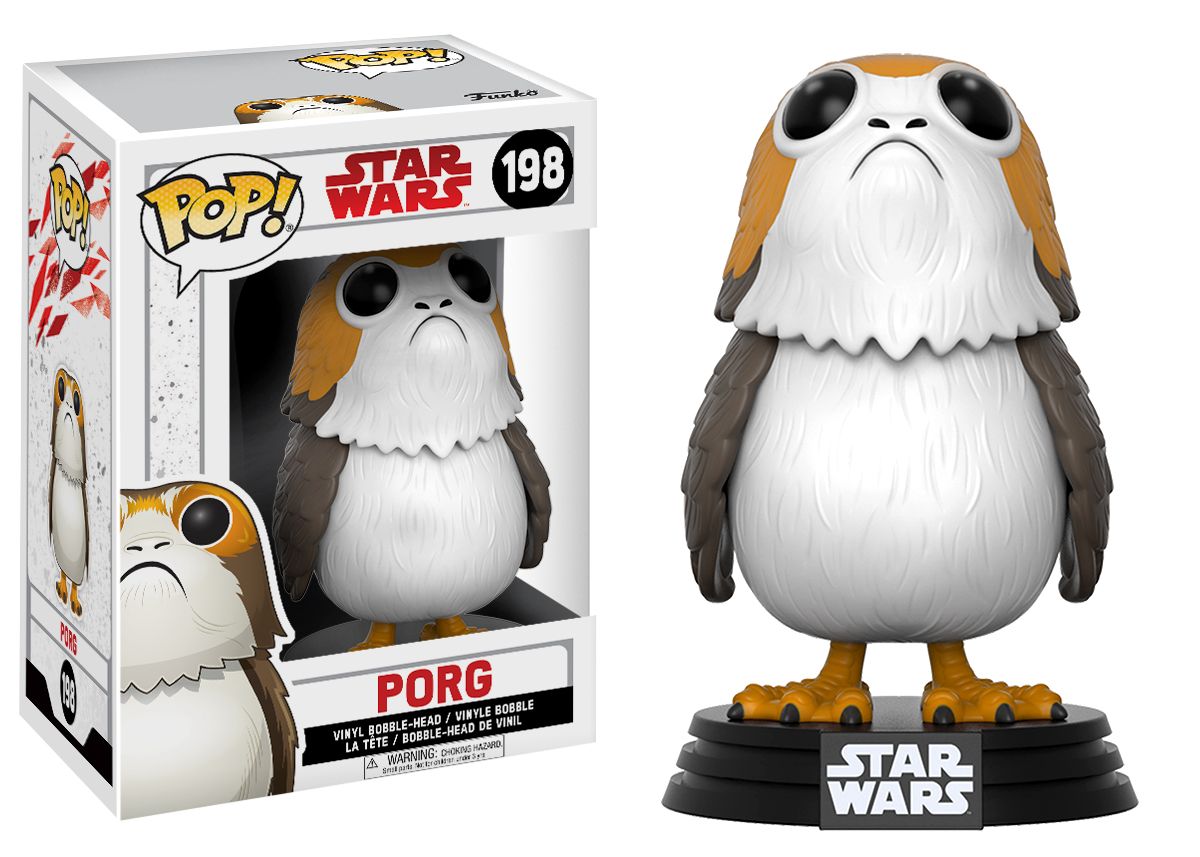 OMG CUTESPLOSION! Ever since we first laid eyes on them we have been completely and utterly smitten with Porgs. And so has the rest of the world. And can you blame us? Just wook at da cute widdle guy! This vinyl bobblehead captures the essence of the cute creatures, making it the perfect stocking stuffer in this or any other galaxy.
Star Wars Funko POP! Episode 8 Kylo Ren Vinyl Bobblehead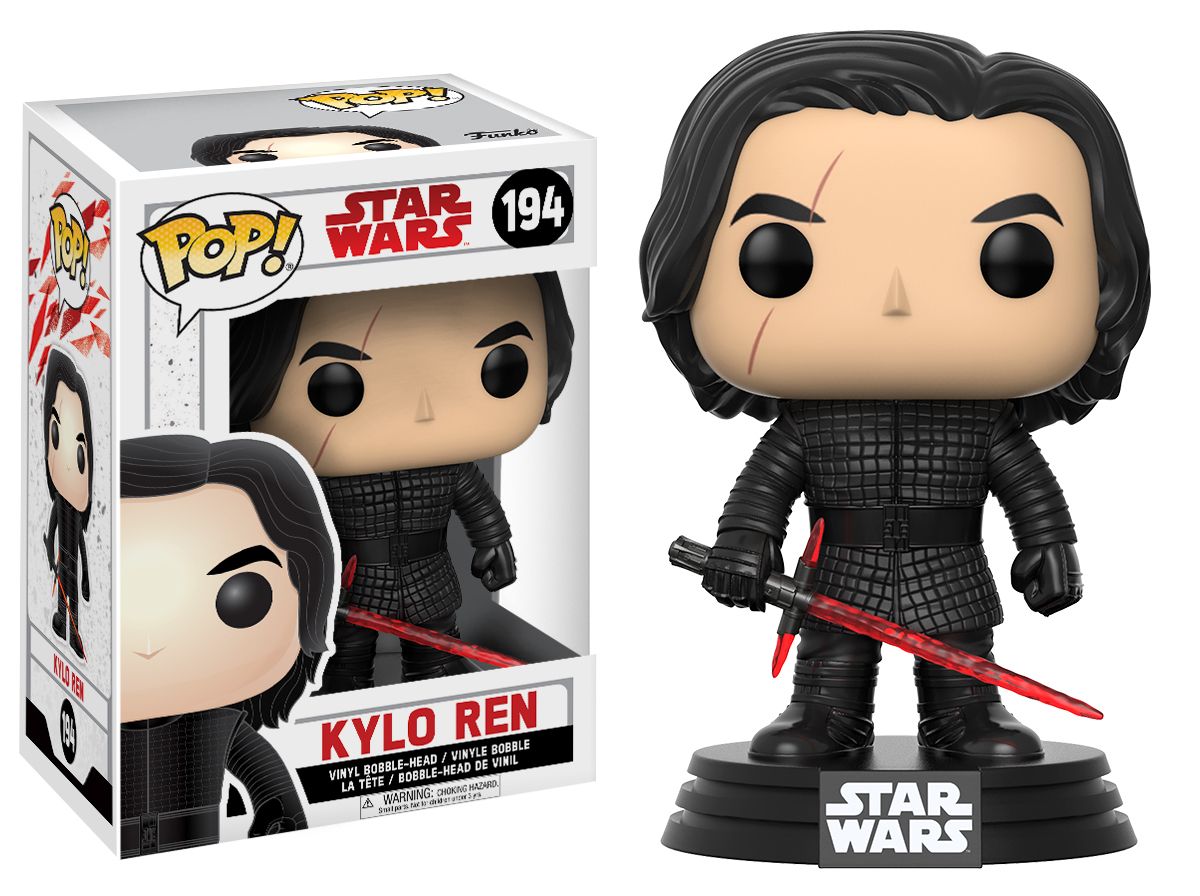 Just don't put him next to your Han Solo collectibles, because that probably won't end too well
Star Wars Monopoly Game: 40th Anniversary Special Edition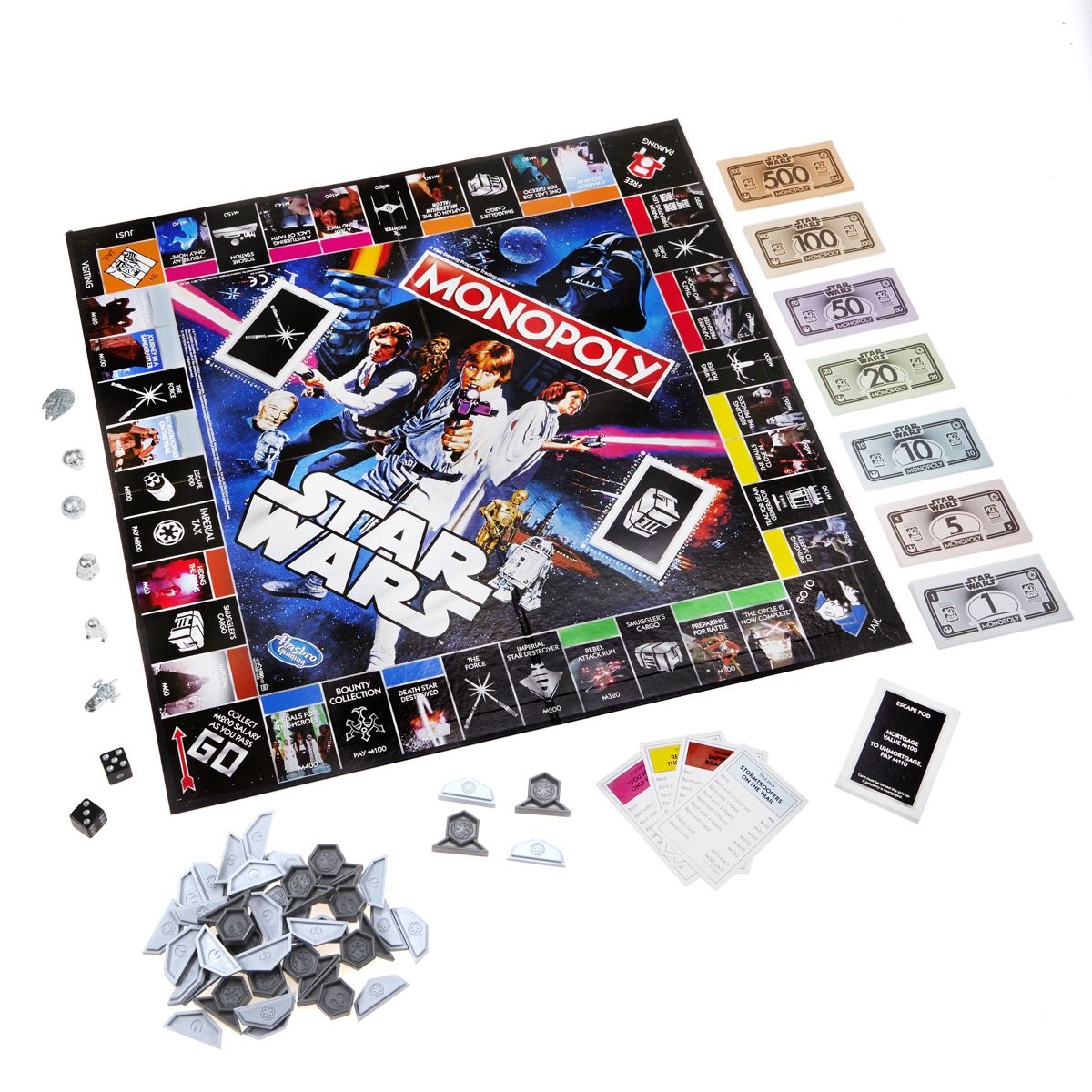 Both Star Wars and Monopoly have been cultural institutions for decades, so we absolutely love this item from Hasbro that merges the two while paying tribute to the 40th anniversary of George Lucas' space epic. And just check out the amazing game tokens! That lil Millennium Falcon makes our hearts do the Kessel Run in less than 12 parsecs. Daww.
Star Wars 16oz Chewbacca KeepCup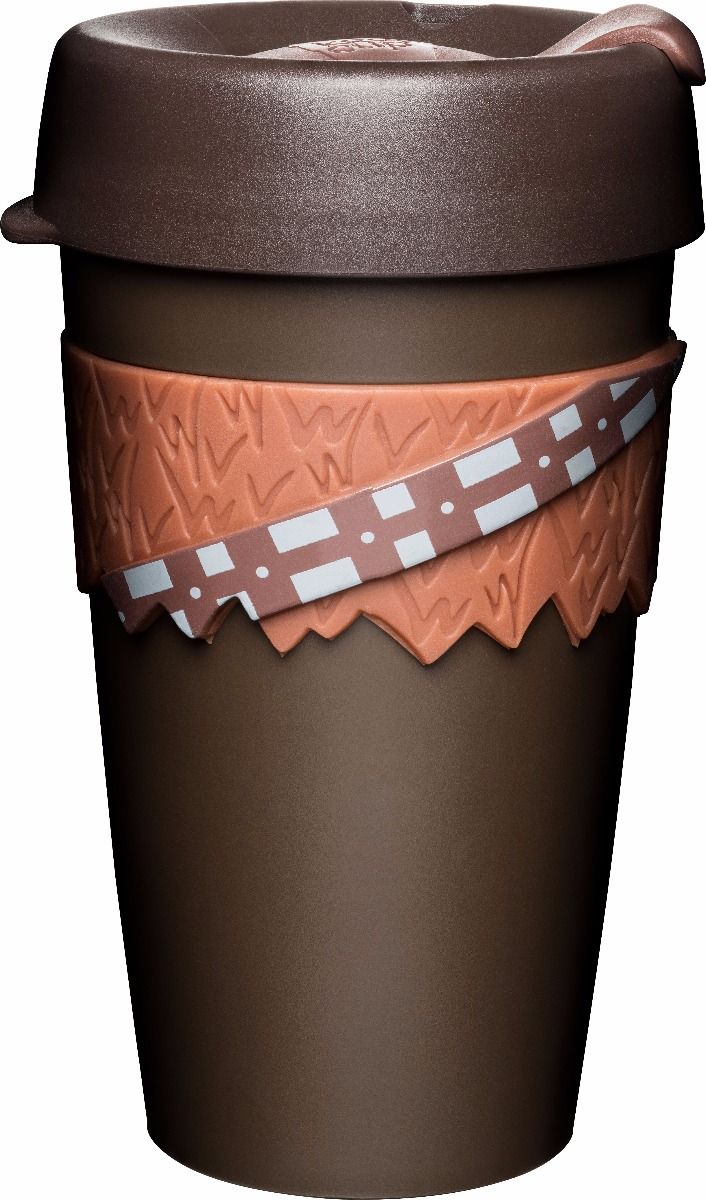 The notorious Christmas in the Stars: Star Wars Christmas album posed the question "What Do You Get a Wookie For Christmas? (When He Already Owns a Comb)." The simple solution? This unbreakable, barista standard reusable coffee cup that is made from lightweight BPA and BPS free plastic. Enjoy your beverage while helping to save the environment? That'll get you a big hug from Chewie for sure.
Nixon X Star Wars Rey Rose Gold Medium Time Teller Watch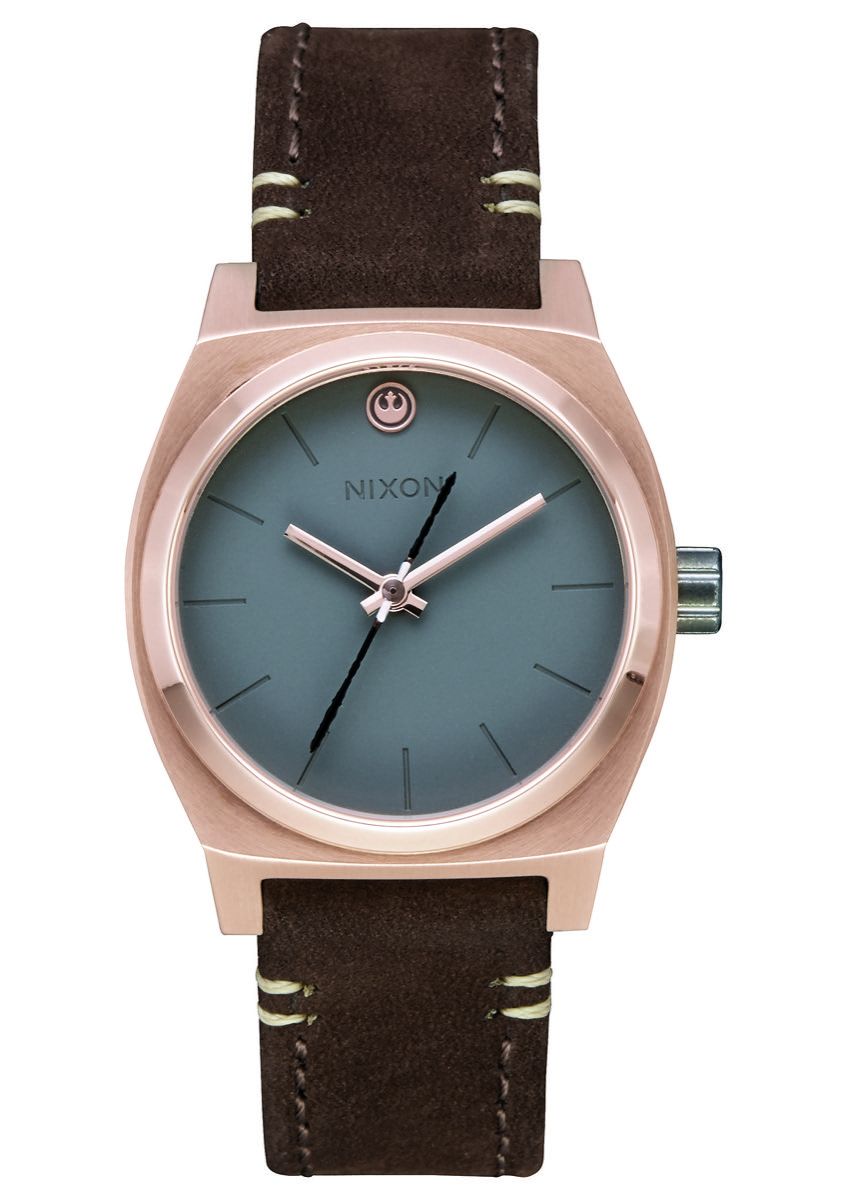 Proving that there's always time to be a hero, this Star Wars watch from Nixon X features a custom solid stainless steel case, Miyota Japanese quartz 3 hand movement, the Resistance's insignia at 12 o'clock, Rey's staff as the second hand, and a durable whipstitched leather band with a stainless steel buckle closure. Give the time and help defeat the First Order!
Guardians of the Galaxy Vol. 2 Exclusive Groot Pin
I am Groot? More like Groot is cute! And you can take him with you everywhere with this Fandango FanShop exclusive enamel pin that is etched with gold and green.
Guardians of the Galaxy Vol. 2 Exclusive Nouveau Groot T-Shirt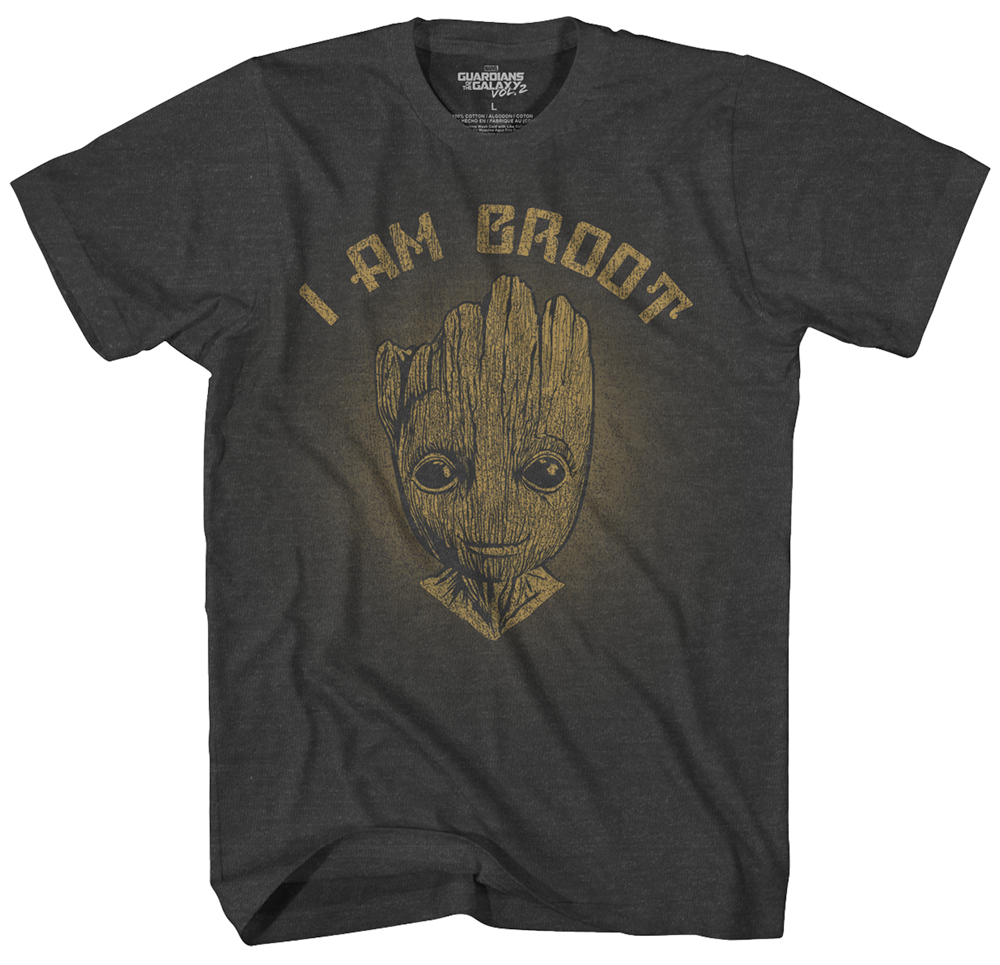 Show your love of the Marvel Cinematic Universe's breakout character with this Guardians of the Galaxy Vol. 2 Groot tee that is available exclusively at Fandango FanShop.
Funko POP! Heroes: Justice League: Cyborg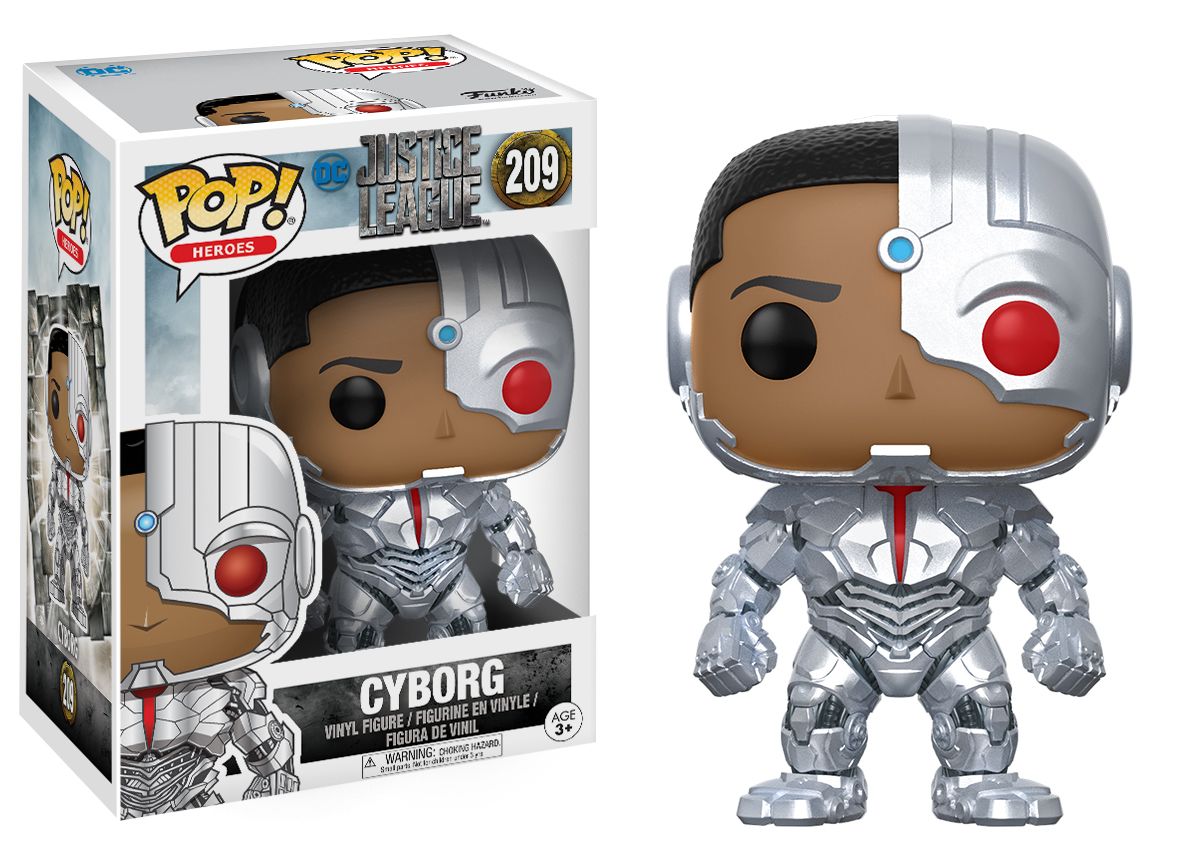 We can't wait to see Cyborg's future big screen adventures, but for now we can enjoy this Funko POP! Heroes figure of the Justice League character. This sturdy vinyl toy measures 3 3/4″ and can be kept in its window boxed packaging, or removed and placed on your shelf alongside of his colleagues. Speaking of which…
Funko Pop! Heroes: Justice League: Wonder Woman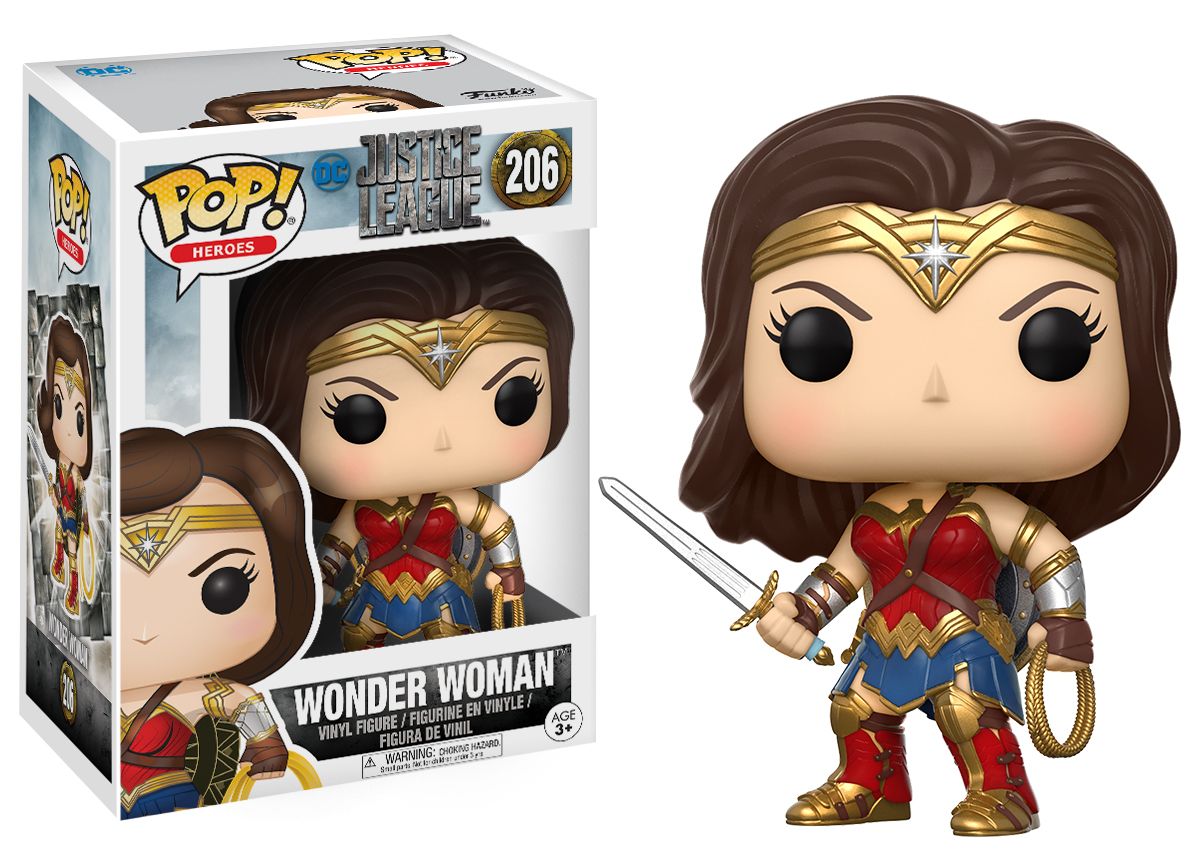 You don't have to throw a lasso around us to get us to admit that we can't wait to get this awesome toy replica of Gal Gadot as Wonder Woman from Funko POP! Heroes.
Funko POP! Heroes: Justice League: Superman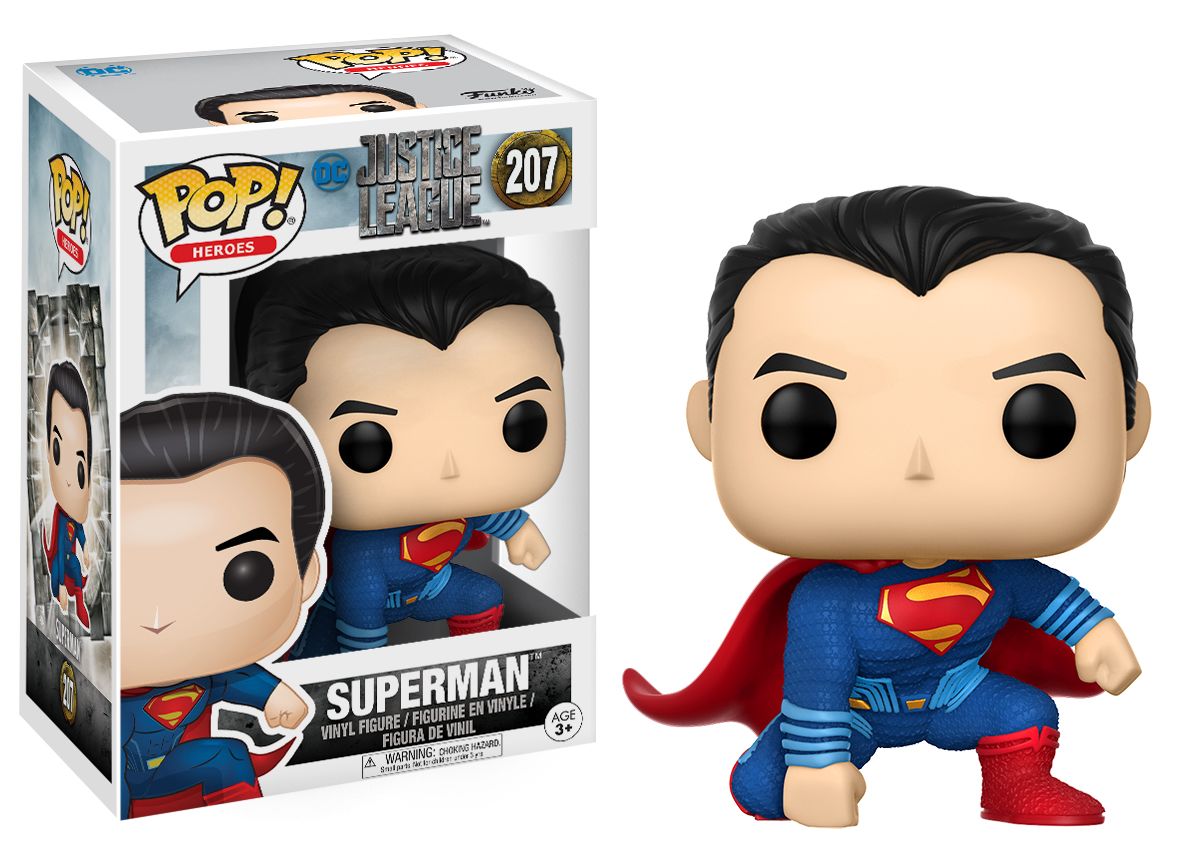 Spoiler alert: Superman is back from the dead and cooler than ever in Justice League — a fact that isn't lost on this Funko POP! that has the Man of Steel poised for action. What's he about to do? Fight Steppenwolf? Grab a quick lunch? Punch Batman some more? The possibilities are only as limited as your own imagination!
Spider-Man Homecoming Adult Red T-Shirt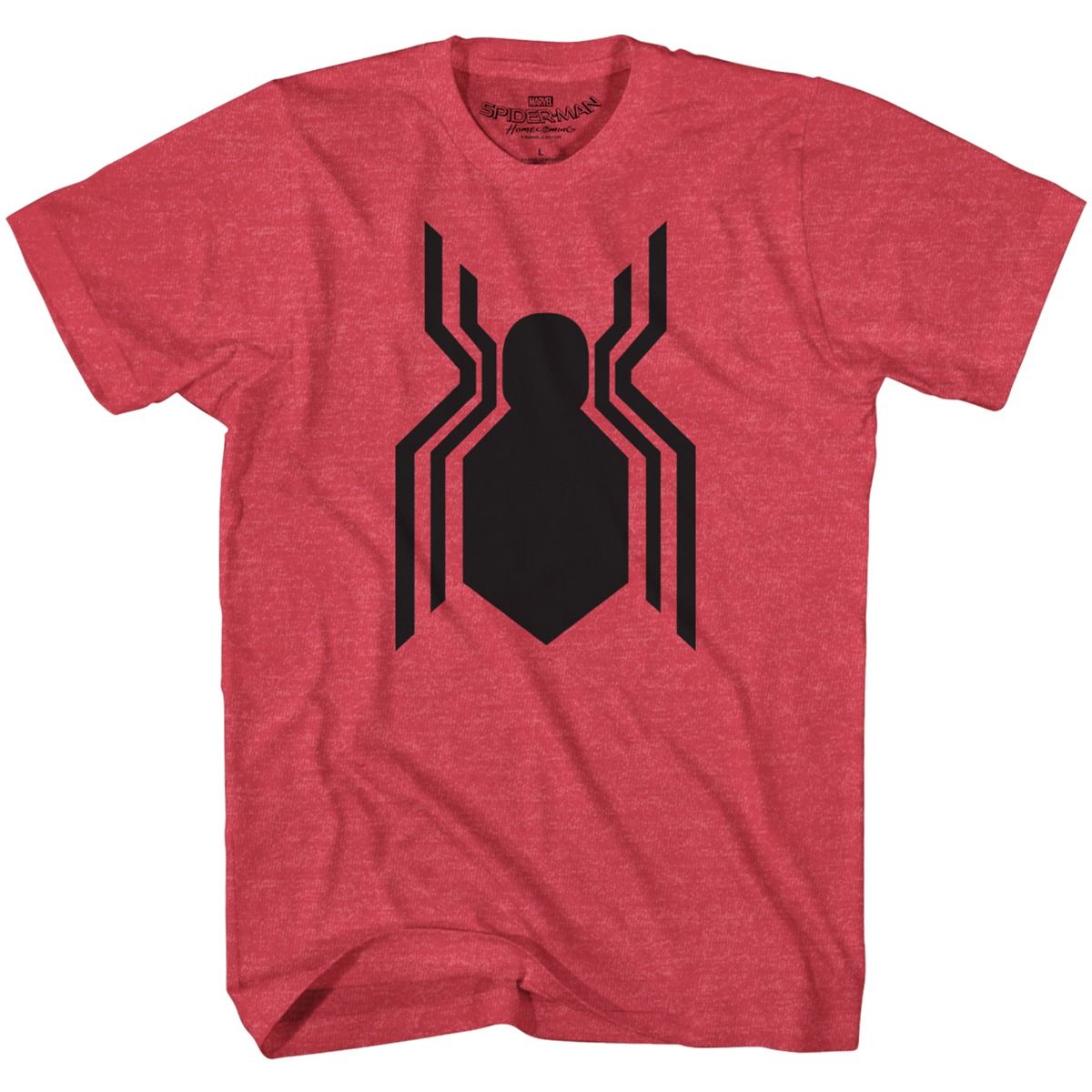 This 50/50 cotton-polyester blend T-shirt features a sytlized rendition of Spidey's logo…and serves as a reminder that Spider-Man Homecoming was the webhead's best movie adventure yet!
Marvel Thor: Ragnarok Hulk Smash FX Fists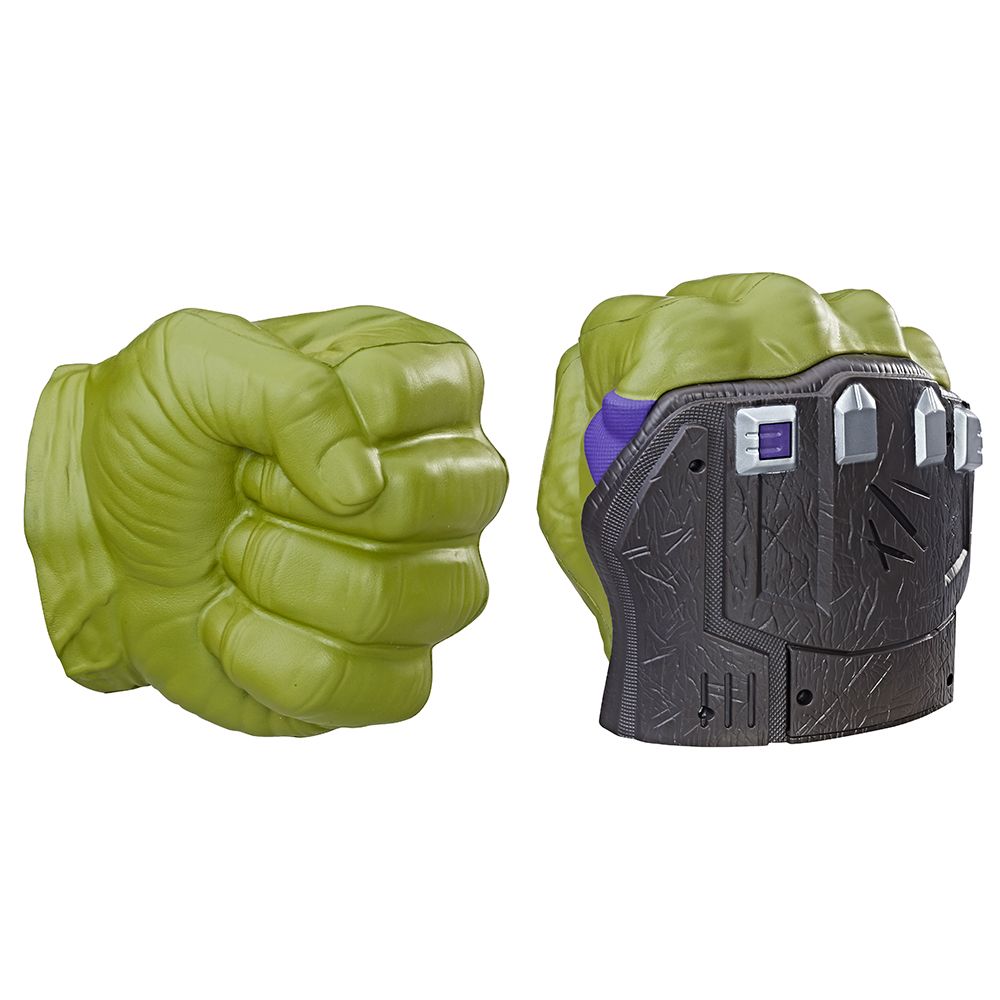 Thor: Raganok is awesome. The Hulk is awesome. So too are these durable Hulk Hands that feature motion-activated smash sounds and roars, replicating the green goliath's gladiator fight with Thor in their most-recent big screen outing. Set includes one electronic and one non-electronic hand, as seen above.
Marvel Thor: Ragnarok Thor Rumble Strike Hammer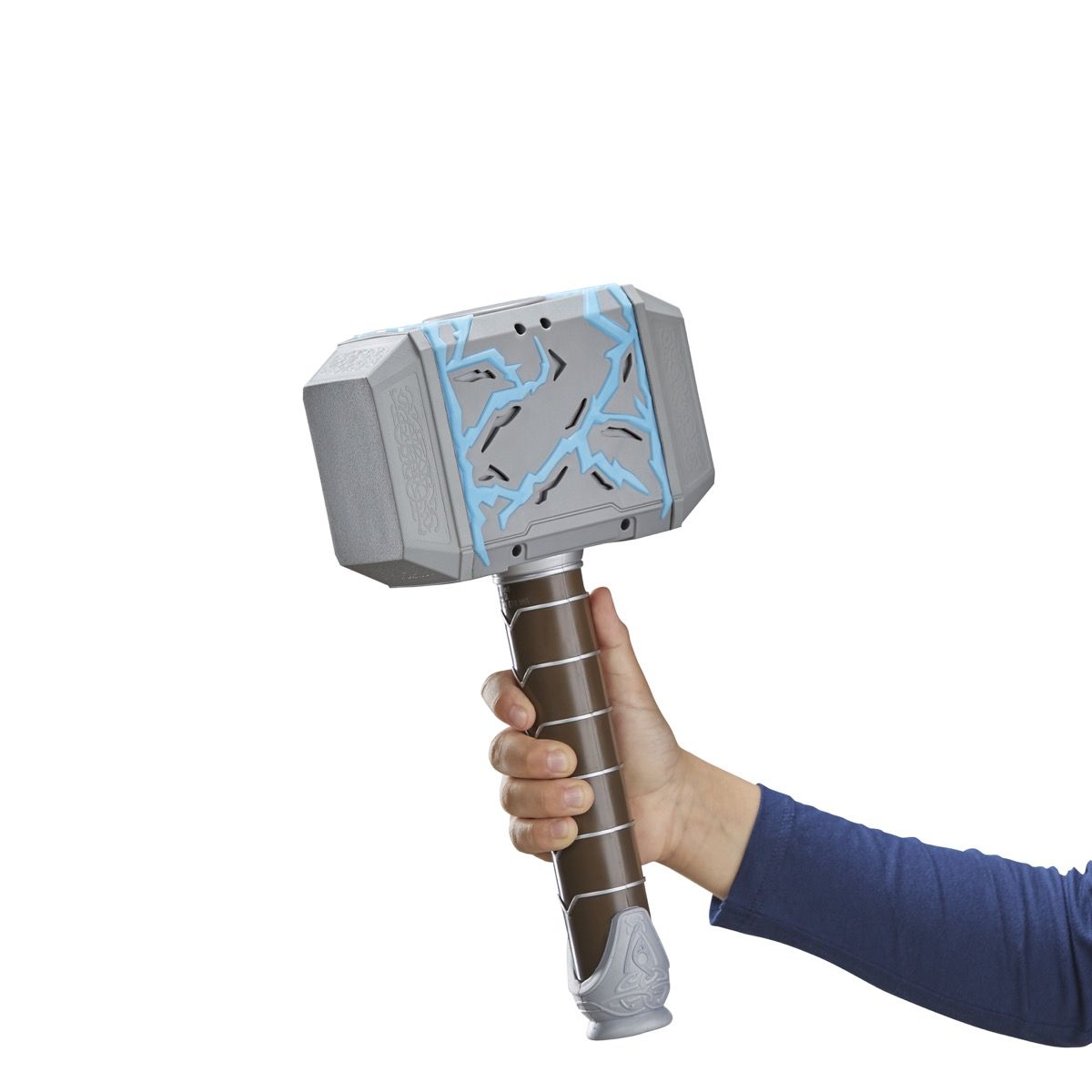 The God of Thunder may have lost Mjölnir in Thor: Ragnarok, but the mighty hammer lives on in this durable toy that unleashes rumbling sound effects by striking a surface and allowing kids of all ages to imagine that they are heading into heroic battle.
Thor: Ragnarok Cape Knee High Sock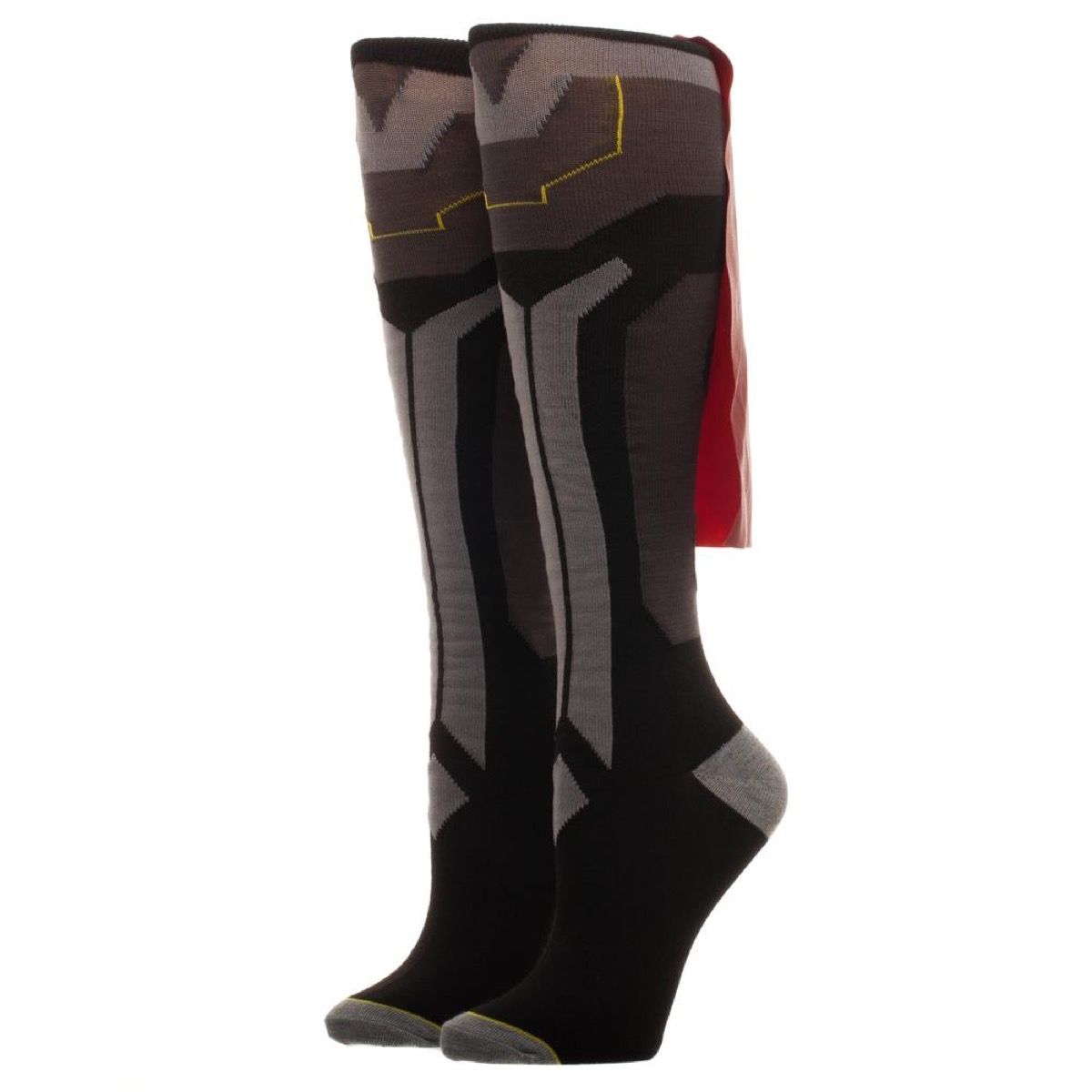 When we buy socks we look for two things: Comfort and nerd appeal. These Thor: Ragnarok offerings have both. 98% polyester and 2% spandex, the socks are are knee right representation of the Lord God of Thunder's outfit, complete with cape. You can't defeat Hela with these, but you sure can look cool while wearing them.