News
ESPN To Launch Standalone Streaming Service On April 12
ESPN+ is coming April 12 as the worldwide leader in sports tries to attract those elusive cable cord-cutters.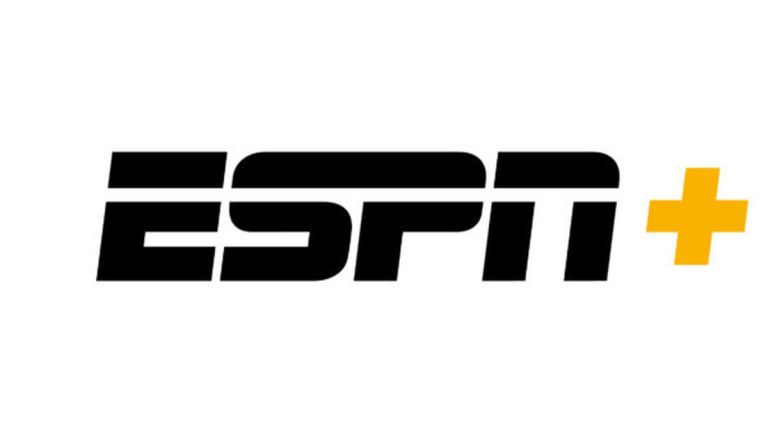 After months of speculation, today ESPN officially announced that they will be entering the crowded streaming service fray. 
The sports media giant's standalone streaming service, ESPN+, launches April 12 and is designed to offer an alternative to those who cord-cutters who have rejected traditional cable packages – something that has made a big dent in ESPN's bottom line. ESPN used to be the most profitable entity in the massive Disney media umbrella, before declining cable subscriptions made it clear the company needed to enter into digital media.  
ESPN+ (always stylized like so and not "ESPN Plus" according to the company) will cost $4.99 per moth or $49.99 per year. If that sounds like a shockingly small amount of money: it is. Comparable streaming and subscription services for leagues like the NFL, MLB and NBA cost around $115-200 per year.
ESPN+ costs so low in comparison because ESPN is trying something a little different for its entry into streaming world. To put it simply: ESPN+ will not include ESPN. Instead ESPN+ will be a "light" option for sports fans who are not interested in purchasing a cable package to watch live sports but who still want the option to stream a reasonable package of sporting events. 
Here is a partial rundown of what ESPN+ is offering (descriptions per ESPN):
– MLB – ESPN+ will feature an ESPN+ MLB game each day, seven days per week, throughout the MLB regular season – more than 180 games that will include every MLB team.

– NHL – Beginning with the 2018-19 NHL season, subscribers to ESPN+ will get a daily NHL game throughout the NHL regular season (in keeping with the NHL schedule) – more than 180 hockey games.

– BOXING – ESPN+ is a key part of ESPN's multi-platform Top Rank Boxing on ESPN boxing agreement and will feature high-quality boxing throughout the year, including a selection of exclusive main event fights beginning with the April 21 Amir Khan vs. Phil Lo Greco bout in Liverpool, England. In addition, ESPN+ will feature undercard fights throughout the year from Top Rank on ESPN events, re-airs of all Top Rank on ESPNand PPV events and an unmatched library of legendary fights from the Top Rank and ESPN Big Fights archives.

– MLS –At launch, ESPN+ will include exclusive access for subscribers to the entire MLS Live out-of-market schedule, featuring more than 250 games, through their subscription. Before launch, fans can access free MLS out-of-market games streaming live on live on MLSsoccer.com and the MLS App. Additionally, ESPN+ will be the exclusive local-market home for the Chicago Fire, bringing 27 Fire matches to fans in Chicago.

– COLLEGE SPORTS – The ESPN+ lineup will be rich with thousands of live college sports events, including football, basketball, baseball, softball, soccer, track & field, gymnastics, swimming & diving, lacrosse, wrestling, volleyball, golf and more — from over a dozen conferences across the country including the America East, ASun, Big South, Big West, Horizon, Ivy League, MAAC, MAC, MEAC, Missouri Valley, NEC, Southern Conference, Southland, Summit League, Sun Belt, WAC and many more.
ESPN's press release also notes that ESPN+ will some college football and basketball games as well as other niche sports like rugby, cricket, and wrestling.
Live sporting events have traditionally been one of the last areas of refuge for the flagging cable industry. With ESPN+, ESPN seems to try to be preserving the novelty of live sporting events on traditional cable while also providing some auxiliary live events for those willing to pay $49.99 a year.
Notably there are no professional football or basketball offerings included in ESPN+. And the baseball and hockey options are limited to one game per day. The real value in ESPN+ looks to be for fans of less mainstream sports like Major League Soccer, Boxing, and college sports from smaller athletic conferences. 
It will be interesting to see how ESPN+ is received. This "half-measure" style concept somewhere between streaming and cable hasn't been fully tested yet. And for those with no interest in sports but who are invested in Disney's upcoming streaming service, ESPN+ will be an important technological test case. Both ESPN+ and the still-unnamed Disney app launching in 2019 were developed by new Disney streaming division BAMTech