News
Elton John To Hit the Yellow Brick Road for the Last Time
After his upcoming three-year tour, the bitch ain't coming back. Elton John bids Farewell Yellow Brick Road.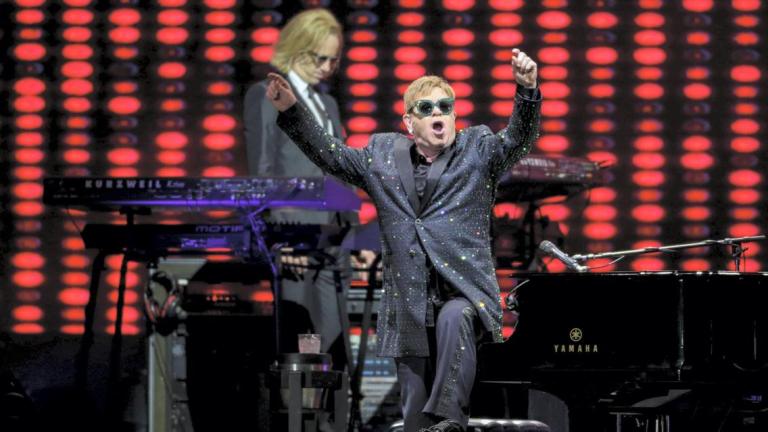 Elton John finally decided his future lies beyond the yellow brick road.  After fifty years of touring, in 80 countries, with hundreds of musicians and wearing thousands of outfits and millions of glasses, the honky cat announced that he's also going to retire from touring. But Elton is going out with a "bang." He announced a three-year, 300-date tour called "Farewell Yellow Brick Road" that will start in the U.S. later this year and run until through 2021, according  to Variety.
The news follows Neil Diamond's announcement that he is retiring from touring due to a Parkinson's disease diagnosis. The 70-year-old Sir Elton John plans to spend more time with his family and just wants the chance to "say thank you to all the fans that I've had." Captain Fantastic's children will be 10 and 8 when the tour ends in 2021
Elton's "Farewell Yellow Brick Road" tour kicks off on Sept. 8 in Allentown, Pennsylvania. John, who sold over 300 million records and had 31 platinum albums, said he wants his "last performance to be in America." John launched his first tour in 1970 and has performed over 4,000 times in more than 80 countries.
John made the decision to retire in 2015 in France because he no longer wanted to do the traveling, but said he may be open to doing a residency, as long as it doesn't contain holograms. His Vegas residency ends in May after six years.
Elton John will collect the President's Merit Award and perform alongside Miley Cyrus at the Grammy Awards on Sunday. He won five Grammys, along with an Oscar and a Golden Globe for The Lion King, and a Tony Award for Aida.