News
Earliest Film Footage of The Beatles Shows Up on YouTube
Paul McCartney and John Lennon caught in first rooftop session in 1958 Liverpool Police recruitment film.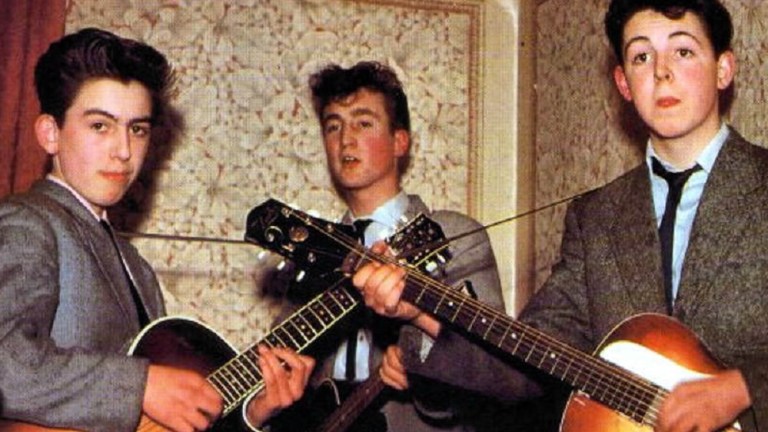 David Letterman once joked The Beatles will be releasing a new Anthology collection because "Ringo remembered another anecdote." Now with the discovery of a Liverpool police recruitment film shot in 1958, there may be more anecdotal evidence to sort go along with it. Sharp-eyed Beatle fan Peter Hodgson found what may be the earliest film footage of The Beatles on YouTube.
"They are seen, stood on top of their outside toilet roof, watching the annual Police Horse and dog display," Hodgson posted to Facebook. The film runs 41 minutes. The section Hodgson spotted the Beatles comes at the 34:33 point. It only last a second while a horse is making a leap. They are not at the forefront of the frame, but behind the field.
Michael McCartney, brother of the most melodic bassist in rock, told the Liverpool Echo he's pretty sure the footage shows himself and his brother Paul.
"Wow! That could definitely be us," the former Mike McGear told the Liverpool Echo. "It was a really big occasion in Liverpool and that's what we used to do every summer, take deck chairs and climb onto the concrete shed and watch a free show. "
The footage shows the McCartney family rooftop on 20 Forthlin Road. Paul and Michael McCartney are watching with Lennon. Michael said he was pretty sure viewers could spot John Lennon in the footage because one of the cadets was the former washboard player for the Quarrymen, Lennon's high school skiffle band.
"I think there is every chance John would have been there that year, absolutely. His friend, Pete Shotton, was a police cadet," Michael McCartney told the Echo.
Shotten features heavily in the earliest antics of school age Lennon. They remained friends through the Beatles stardom and beyond. Michael said it's entirely possible that guitarist George Harrison might be found in a frame or two.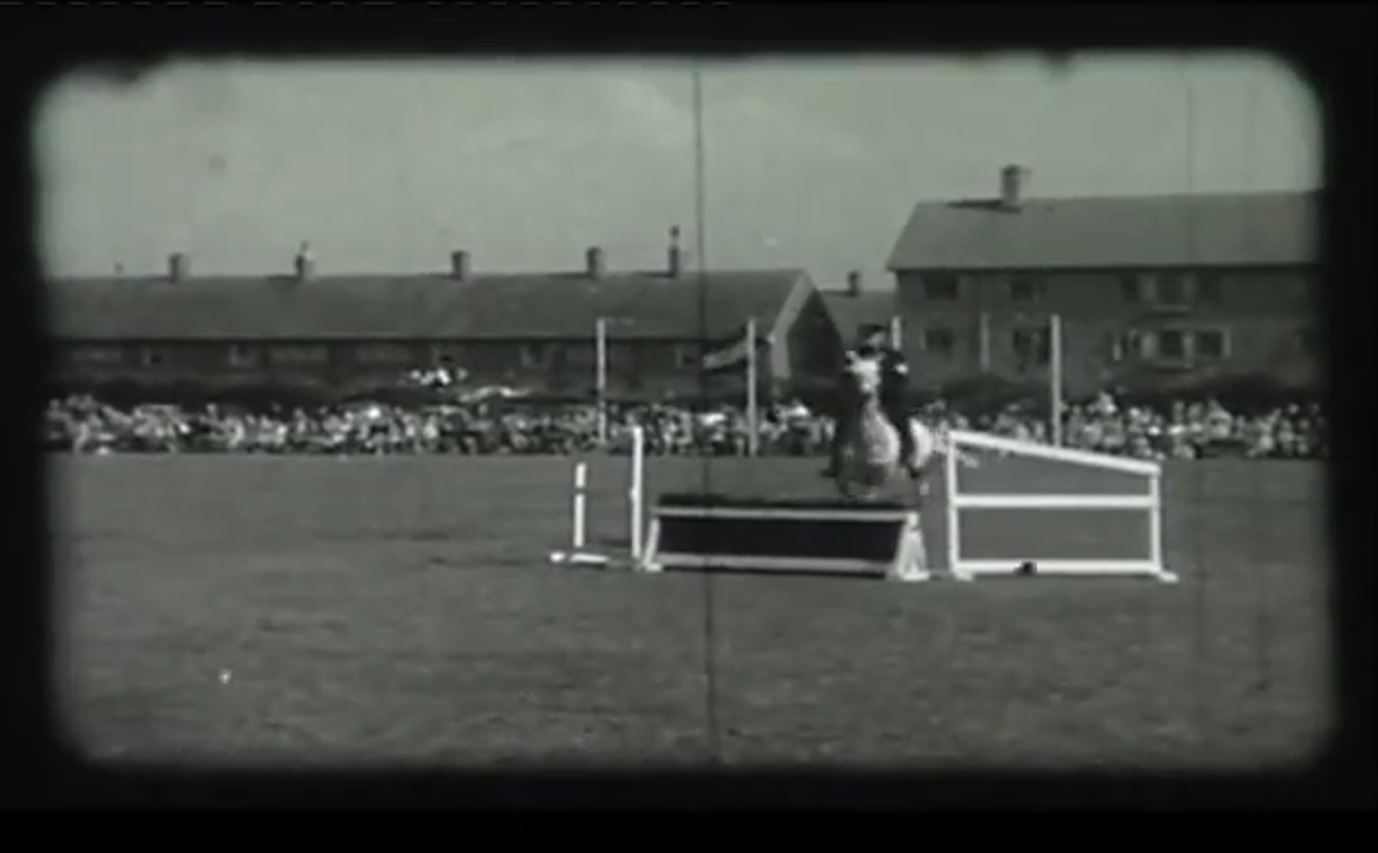 "George could easily have been there, too. It's bloody mad – absolutely fascinating and unbelievable," McCartney told the Echo.
"I love watching old films about Liverpool on You Tube and I made the connection with Forthlin Road when I saw the Mather Avenue police show footage," Hodgson told the Echo.
"Then I worked out which house was the McCartneys' and thought 'Bingo!' I nearly fell off my chair when I saw it. I consulted two local experts, Blue Badge tour guide Jackie Spencer and historian Mark Ashworth – and then I found the information on a Merseyside Police website which confirmed it was 1958."
The annual incident was also conformed in Many Years from Now, Barry Miles' biographical portrait of Paul McCartney.
"One year, Jackie Collins came to open it and we were entranced at the sight of her comely young figure," McCartney remembered fondly.
You can decide for yourself here: