News
Driverless cars: could your next car be driven by a robot?
The concept of driverless cars is finally approaching a reality, but how long before we climb into a Ford Robotica?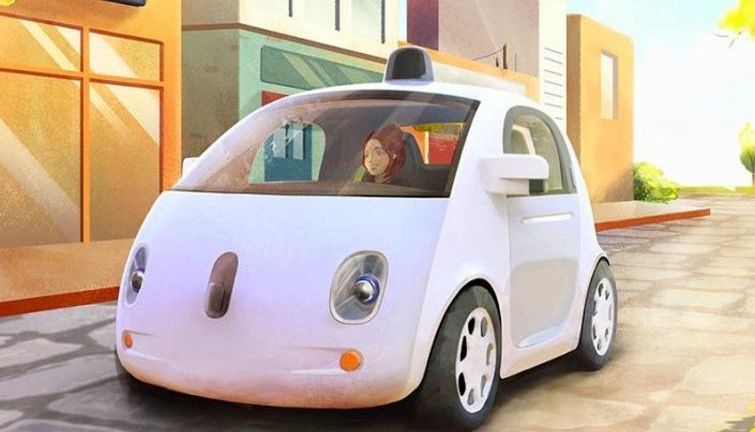 While jetpacks and faster-than-light travel remain flights of science-fiction fancy, driverless cars are very much real. Google has created a prototype, governments are looking at the legislation to make such cars legal, and discussions have already started with car manufacturers. Arguably the next question is, are we ready?
This quandary was highlighted earlier this year when Detroit carmakers – think Ford and GM – met up with Google to decide how to work together. And then realised they couldn't. The two sides wanted two very different things: Google wanted to jump, startup-style, straight into producing cars with a driverless mode; the carmakers wanted incremental improvements such as crash-avoidance systems.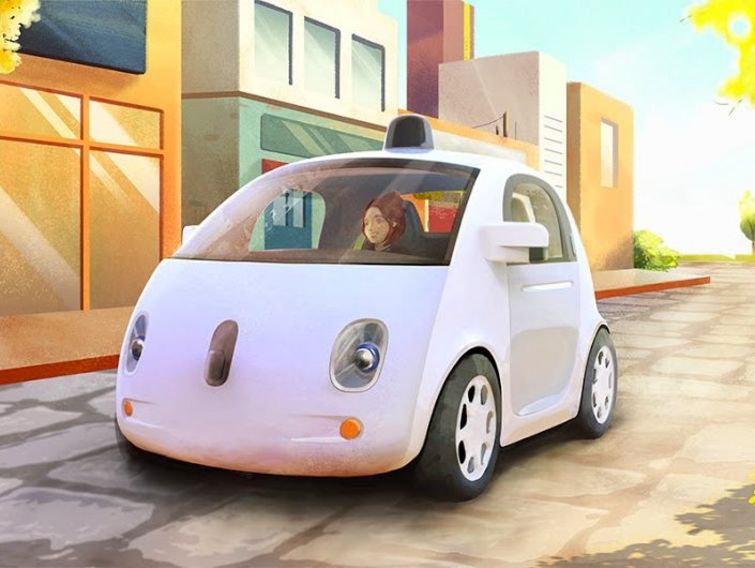 Look at this from the point of view of a carmaker. It has created desire for its products based on the idea of the driving experience – as Slate put it, "romantic images of the relationship between car, driver and road." Take that away, plus the ability to jump from zero to 60 in seconds, and you also take away one of your car's biggest selling points.
What about… security risks?
Another red flag for carmakers is the possibility of new problems being introduced thanks to new technologies. Google can't make a bug-free browser, after all, so why should Ford be confident it can create a bug-free robot to drive your car?
Nervous executives anticipate random errors – accelerating when it should be braking, for instance – or even attacks from hackers. "We're not going to put our name on a project like that," an industry representative told Reuters, "because if something goes wrong, we have a lot more to lose."
Nor does it take much imagination to see a scenario where terrorists take control of driverless cars and create a horrific motorway pile-up. While Google can add layers of safety features, this is the kind of image that could stop the technology in its tracks.
The human factor
There's a paradox here. We instinctively know that there will be fewer accidents if a robot brain – capable of processing information thousands of times faster than a human's – is in control of all cars on the roads, yet the idea of ceding control sends chills down our collective spine.
That said, there are cultural differences between countries. When Cisco performed a survey around attitudes to driverless cars last year, it found that 57 per cent would "trust" a driverless car.
But that's a global average: 95 per cent of Brazilian drivers, who are used to horrendous traffic jams in big cities, would be happy in a driverless car. That compares to 70 per cent in China, 60 per cent in the US and a paltry 40 per cent in the UK. Perhaps our traffic jams aren't as bad as we thought.
Then there's the money
Another big factor to consider is money. How much would you be willing to pay for a driverless car, especially when the one of the biggest benefits – reduced congestion – will only become reality when there's mass adoption of the technology?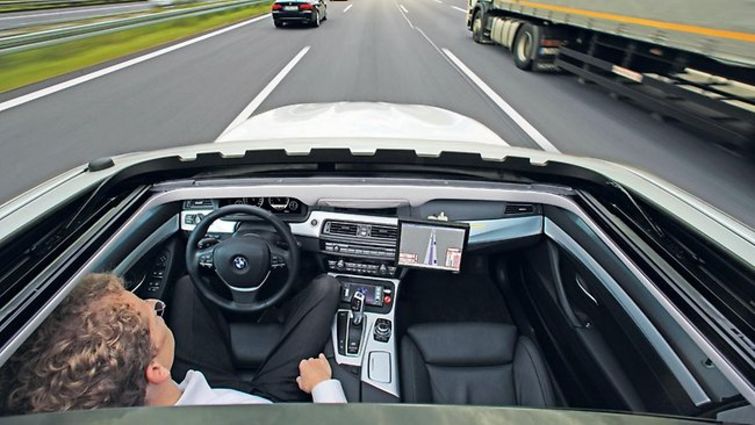 Prana Natarajan, team leader for Chassis & Safety at Frost & Sullivan, points out that the extra intelligence built into cars – such as traffic-jam assistance in the BMW X5, which guides you through the traffic automatically and costs around £5,000 as an extra – is already costly. "But when you transfer from semi-automated to full automated it's going to hit £10,000 or even £20,000."
While the British project RobotCar aims to hit a £100 price, that seems both ambitious and a long way away.
There are cost savings to consider. A driverless car will use fuel much more optimally than a human because it knows so much more about what's happening both inside and outside the car. This could shave up to a quarter off your fuel bill, so the savings would mount up over the year, and let's not forget that you should see reduced wear and tear too.
The law won
There is one other reason why your next car could be driven by a robot: the government. In the UK, there is a focus on cutting legislation that currently prevents driverless cars from being on public roads as the government hopes to boost innovation around new technologies.
"Driverless cars have the potential to generate the kind of high-skilled jobs we want Britain to be famous for as well as cutting congestion, reducing pollution and improving road safety," said business secretary Vince Cable as he announced the Milton Keynes "pod" project.
This will see electric "pods" capable of carrying two people roaming the pavements at up to 12mph. Each journey will cost £2, with the pods hailed by a smartphone app, and is due to start in 2015.
If successful the project will roll out to the rest of the country. Add in the fact that our cars are gradually becoming more intelligent anyway – even without the excellent work being done by Google – and a future of driverless cars seems ever more likely.