News
Dragon Ball Super Release Date, Trailer, Latest News, & Everything Else We Know
Everything you need to know about Dragon Ball Super, including latest news, release date, trailers, and more!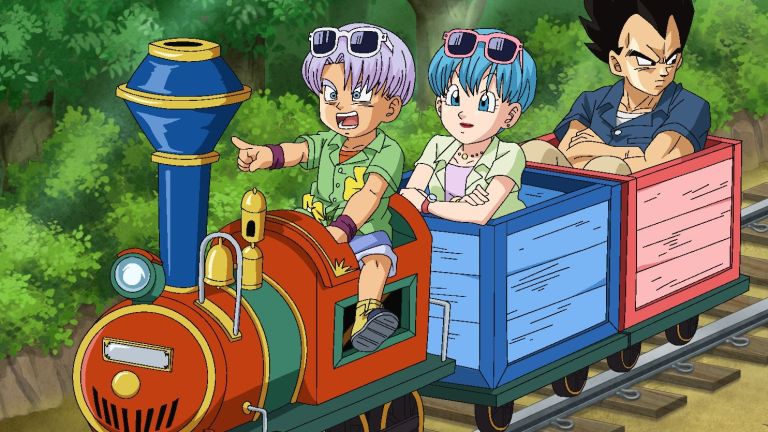 Dragon Ball Super Release Date
The English dub of Dragon Ball Super will arrive on January 7, 2017 at 8 p.m. ET/5 p.m. PT as part of Adult Swim's Toonami lineup. The first season will consist of 26 episodes.
The show has been out for well over a year in Japan. You can watch many of the episodes of the show with English subtitles at Crunchyroll. 
Dragon Ball Super Trailer
A new extended trailer has arrived for Dragon Ball Super, teasing the first arc of the series, which sees Goku go up against Beerus, the God of Destruction. This is, of course, a retelling of the 2013 Dragon Ball film, Battle of Gods. Check out the trailer below:
Here's a new clip for the English dub of Dragon Ball Super:
Here's the first promo for the show:
Dragon Ball Super Story
Here's the official synopsis for Dragon Ball Super season 1:
With Majin Buu defeated, Goku has taken a completely new role as…a radish farmer?! With Earth at peace, our heroes have settled into normal lives. But they can't get too comfortable. Far away, the powerful God of Destruction, Beerus, awakens to a prophecy revealing his demise at the hands of an even more formidable being. When his search for the Saiyan God brings him to Earth, can Goku and his friends take on their strongest foe yet?
Dragon Ball Super Characters
Many of the character designs as well as the voice cast will remain the same. Of course, there are a few changes, such as Gohan's new hipster look and Krillin's fresh set of hair. 
Here are some character designs: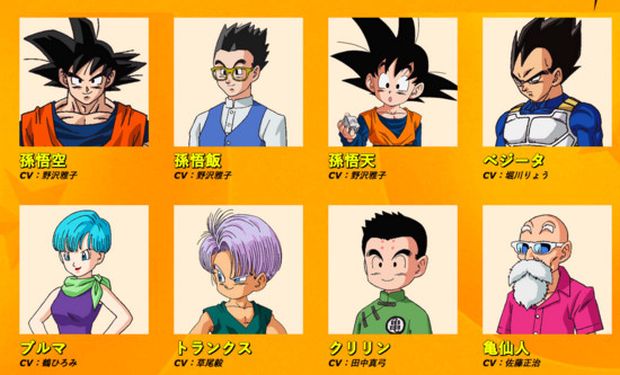 Here are the characters in order, from left to right and top to bottom:
GokuGohanGotenVegetaBulmaTrunksKrillinMaster Roshi
And again:
PiccoloChi-ChiVidelMr. SatanMajin BuuGod of Destruction BeerusWhis
Dragon Ball Super English Voice Cast
The voice cast for the English dub of Dragon Ball Super has been announced, and you'll be happy to know that there are plenty of familiar names on the list. In a press release, Funimation announced the return of Seán Schemmel (Goku), Christopher R. Sabat (Vegeta), Jason Douglas (Beerus), Ian Sinclair (Whis), and Sonny Strait (Krillin) – longtime veterans of the English version of Dragon Ball.
You can find a complete list of the voice cast here.
Dragon Ball Super Poster
Check out this promo poster!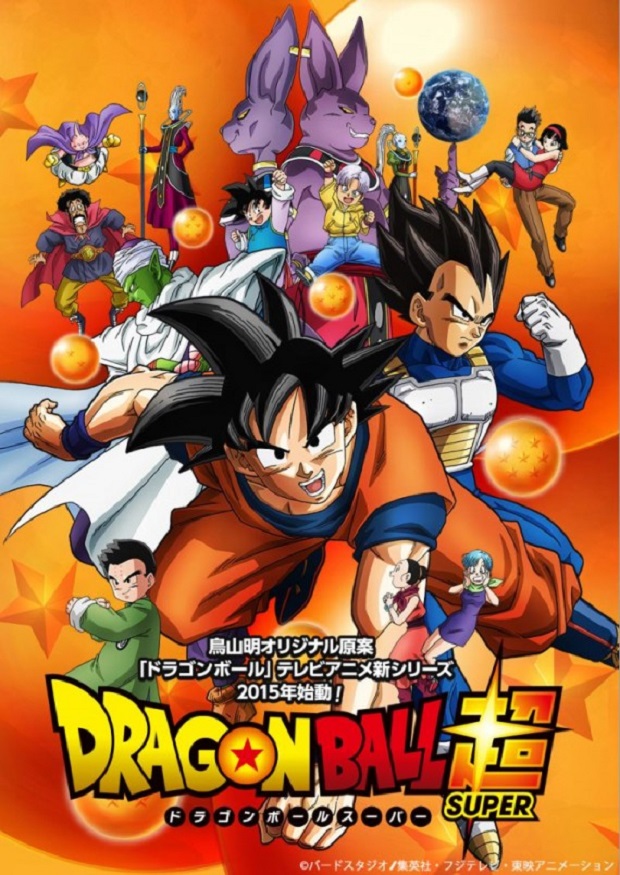 Thanks to CBR for pointing this out to us.
The Rest
Dragon Ball Super is the first Dragon Ball series in 18 years. This comes in the wake of the first Dragon Ball film theatrical release in 17 years, Resurrection F. It's a renaissance!
The show comes from "a story and character concepts" by Akira Toriyama, the creator of the Dragon Ball and Dragon Ball Z manga that was adapted into the popular anime you know and love. Dragon Ball GT, the last series, which ran from 1996-1997 in Japan, was completely original and did not adapt the manga. It didn't do so hot.
"As I read the plot [of the series] I've already received from Akira Toriyama, my dreams for this begin to expand, " said Fuji TV producer Osamu Nozaki. "An enemy even stronger than Buu or Freeza may appear …"
Well this is all certainly exciting. More as we learn it!