News
Doctor Who's Jodie Whittaker to Make SDCC Debut
BBC America has announced a Doctor Who SDCC panel that will introduce the era of the 13th Doctor.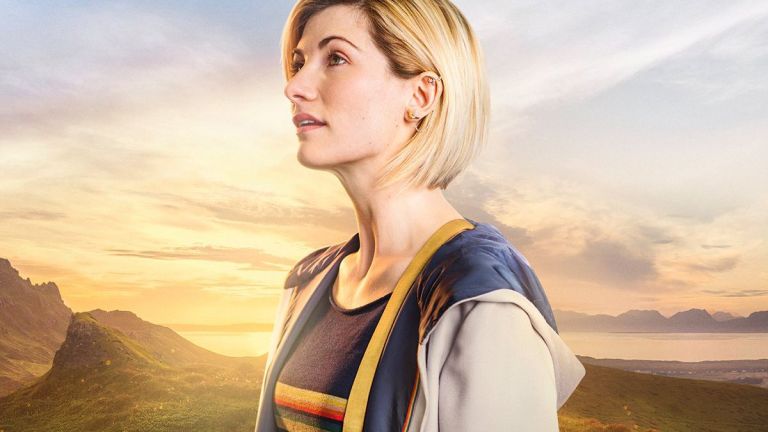 Doctor Who is a common guest at San Diego Comic Con, but the announcement that Jodie Whittaker and her fellow new Doctor Who co-stars will be making an appearance at this July's SDCC is big news. When the Doctor is a non-white man for the first time in the show's 50-year history, everything feels new again.
BBC America just made the announcement that they will be holding a Doctor Who panel at SDCC to introduce the 13th Doctor. Whittaker's Doctor Who co-stars Tosin Cole and Mandip Gill, who play Ryan and Yasmin respectively, will also be appearing on the panel. Bradley Walsh, who will also be playing a companion in the new season, will notably not be appearing on the panel, perhaps due to filming commitments for The Chase.
New showrunner Chris Chibnall (Broadchurch) and executive producer Matt Strevens (An Adventure In Space And Time) will be representing the behind-the-scenes Who crew on the panel. Chris Hardwick will be returning to moderate the Doctor Who panel.
In addition to discussion, SDCC panels often include sneak peak footage in the form of trailers, scenes, or even entire episodes. As the 13th Doctor will be making her broadcast debut in October, it probably won't be an episode (but we can keep our fingers crossed!), but some form of sneak peek will most likely feature. The first Season 11 trailer is rumored to be dropping next Monday (June 18th) during England's World Cup game.
For more news on Doctor Who Season 11, check out our news hub.