News
Doctor Who: Carey Mulligan Could Have Been a Companion
Carey Mulligan was brilliant in "Blink," but was not interested in sticking around on Doctor Who.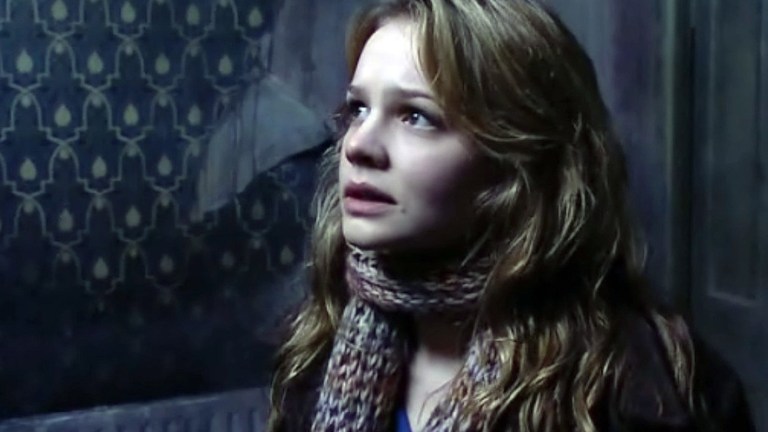 Oscar-nominating actress Carey Mulligan features in "Blink," aka one of the best Doctor Who episodes of all time, but her role on the iconic British program could have been much bigger.
Speaking to RadioTimes, current Doctor Who showrunner and writer of "Blink" Steven Moffat said that the show asked Mulligan to stick around as a companion after her turn as Sally Sparrow, but the actress wasn't interested.
Oh my God, Carey Mulligan! It's funny but 'Blink,' I say immodestly, is a very famous episode of television and yet Carey Mulligan, who was the star of it, I'm almost certain wouldn't even remember being in Doctor Who. I don't think she was much of a fan, or anything. They liked her so much, they said, 'Do you want to be the next companion? but she said no. God, she was amazing.
Mulligan would have made an excellent companion (or, dare I say, Doctor), but it makes sense, given her career trajectory since appearing on Doctor Who, that the actress would not be interested in continuing on in any capacity.
Mulligan has gone on to star in many critically-acclaimed feature films, such as An Education, Suffragette, Never Let Me Go, Drive, Shame, and The Great Gatsby. Those films not only most likely offered Mulligan a bigger paycheck than what she would have earned on Doctor Who, but also represent shorter-term commitments, which means Mulligan is able to take on more diverse roles than if she stayed on a TV show—even one as eclectic as Doctor Who.
Still, Mulligan remains a particularly bright footnote in the history of Doctor Who. And, as far as the possibility of a return for Sally Sparrow goes, I never count the draw or longevity of this show out.