News
D.J. Z Shines In Impact Match Against Lashley
D.J. Z has been pushed slowly, but the build is starting to pay off after a great match against the World Champion ...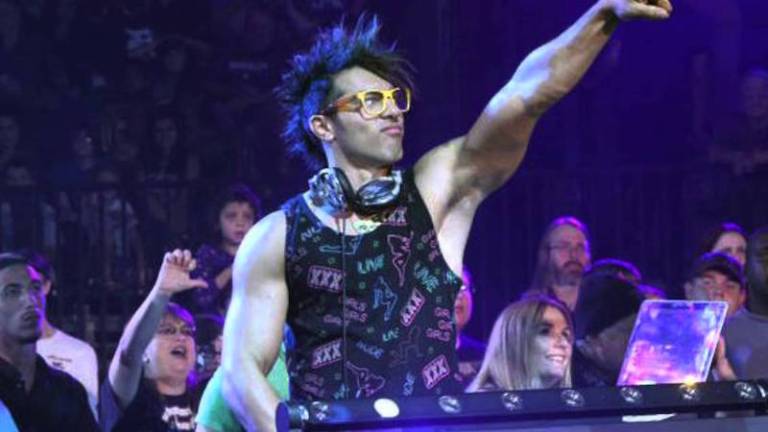 There were pockets of things on this week's Impact Wrestling I wasn't a fan of, but overall this was, yet again, another fun two-hour episode of pro wrestling.
Despite its roster not being very deep, TNA is getting all it can out of a hard-working group. D.J. Z continues to climb the ladder and looked credible in his match against Lashley. The BroMans added some edge to their characters in a Monster's Ball match and Moose dominated a jobber before getting some licks in on ECIII and Drew Galloway in the main event.
The Rosemary segment, where she was trying to explain something to Bram, won't get as much publicity as the Final Deletion, is my guess, but it was still interesting, for lack of a better term. There are some good things and some bad things about these vignettes for TNA. If you missed it, there was a lot of movie production, similar to The Final Deletion.
The good thing is that it's adding some layers to Rosemary's story and the pre-taped videos are not something we can read about in spoiler reports. So there is an element of the show that we don't know about, even if the matches are pre-taped.
The bad could be that the fanbase gags on too much movie production. I thought the Final Deletion was very good, but this Rosemary video felt a lot more over the top. There were flashback scenes, where Rosemary was playing her younger self. These videos took the movie-style production to another level, in that sense. In order to suspend disbelief, we need to believe that Rosemary hasn't aged in years and has always had a camera on her. Or, we need to believe that this deranged woman was okay re-enacting these scenes for TNA cameras.
The story it told was interesting, and where we didn't get the conclusion on this episode, I'm actually intrigued by where this goes next, but the execution could have been done differently.
I hope that TNA isn't becoming infatuated with this type of production. The Final Deletion was critically acclaimed, for the most part, and my fear is that they beat this into the ground until they become a punchline for it.
1 — ECIII beat Matt Hardy
Really good match and this had a different feel from their other matches. Pope was good on commentary, mentioning that ECIII studying tape of their previous matches wouldn't have helped him here. The spot with the boot being removed, and then used as a weapon to win the match, isn't something we see all the time. Good match that told a good story, and there will be surely be fall-out on Brother Nero for Matt not winning here.
2 — Gail Kim beat Madison Rayne
Solid win for Gail on television. It's good to see TNA doing something worthwhile with Madison Rayne. She has stock and pedigree as a future KO Champion, and TNA needs to utilize that, even if it's just to get newer talent like Sienna over.
3 — Moose beat David Starr
Moose mostly no-sold Starr's offense, but why give Starr any offense at all? Moose is coming into TNA as this monstrous killer. No offense to David Starr, but Moose should have been booked to steamroll this guy. It's not like Starr made Moose look vulnerable, but I just don't see the point in giving a non-roster guy, who is there to do a job and get Moose over, any real offense. The idea of getting Moose over as someone who is hard to beat, which is what that dropkick spot and the chops were supposed to do, I think, could have been done in his next match against someone maybe on the lower-tier of the TNA roster. I am a big fan of squash matches, but this should have looked more like the Braun Strowman squash match from Raw on Monday night.
4 — Bobby Lashley beat D.J. Z in a ladder match to retain the X Division Title
Wow! That was a really good match and the underdog story they told was awesome. This was a star-making moment for D.J. Z, who even in defeat looked like a stud here. The dives, the big bump at the end, even the gear on his entrance, D.J. Z looked great tonight.
5 — Decay beat The BroMans in a Monster's Ball match to retain the Tag Titles
The finish was really good here. It was believable that BroMans were about to win the Tag Titles, especially after Raquel's interference. This match helped the BroMans add some edge to an otherwise goofy act.
6 — Mike Bennett beat Drew Galloway
ECIII accidentally cost Galloway the match here, after trying to help him at first. That should help further their feud, even with ECIII moving to the finals of the BFG Playoffs next week.