News
Disney's Star Wars Land Will Have Full-Sized AT-AT Walkers
Disney has revealed an exciting addition to their Star Wars theme park expansions with full-sized AT-AT walkers.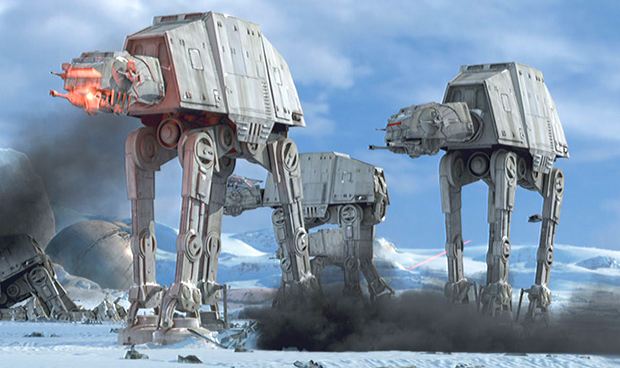 One inevitable result of Disney's 2012 $4 billion acquisition of the Star Wars franchise was a manifestation within the Mouse's monolithic theme parks. Consequently, the dual Disney park Star Wars Land attraction will give franchise fans an insanely ephemeral experience. While things like a life-sized Millennium Falcon, exotic buildings and a real-life version of the famed alien-inhabited Mos Eisely Cantina are known to be underway, the latest reveal may just top those.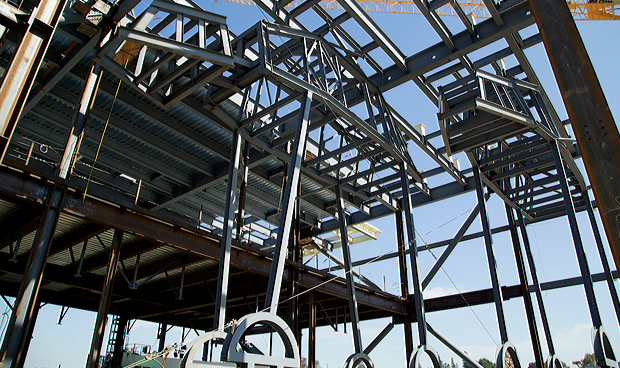 By way of video, Disney has officially revealed spectacular Star Wars Land construction plans in the form of full-sized AT-AT Walkers. The quadrupedal Imperial war machines became iconic in their Original Trilogy debut in 1980's The Empire Strikes Back during the Empire's snow-strewn ground assault on the Rebel base on the planet Hoth. The vehicle also became a Holy Grail toy for children of the original Star Wars generation shortly after the release of the film and continues to enjoy a mythologically popular status. Soon, kids both current and former will stand in wonder of the altitudinally awesome, yet sinister contraptions and possibly check out the interior, likely without the presence of working Rebel Snowspeeders to trip them up with tow cables.
In addition to that monumental unveiling, Disney also teases some details about the Millennium Falcon attraction, which will apparently allow patrons to take control of what is arguably the most famous fictional spacecraft of all time, engaging in an interactive experience with "a customized secret mission" along with a Sequel Trilogy-era adventure immersing patrons in the middle of "a climactic battle between the First Order and the Resistance."
The 14-acre Star Wars Land attraction – which first broke ground in April 2016 – will manifest with a binary theme, representing "two immersive lands" that will "transport guests to a never-before-seen planet," with one being a remote trading port and another battle-themed portion that apparently thrusts patrons more into the thick of the blaster-blazing action.
Disney's Star Wars Land – much like the Second Death Star – is impressive while still under construction. With dual locations currently being built in Anaheim, CA's Disneyland and Orlando, FL's Disney World, the grand opening is scheduled to occur sometime in 2019; a year in which the current Sequel Trilogy will release its concluding chapter in director Colin Trevorrow's Star Wars: Episode IX.