News
Did Tom Cruise Have Too Much Creative Control on The Mummy?
A new report claims that Tom Cruise had "excessive" creative control on The Mummy.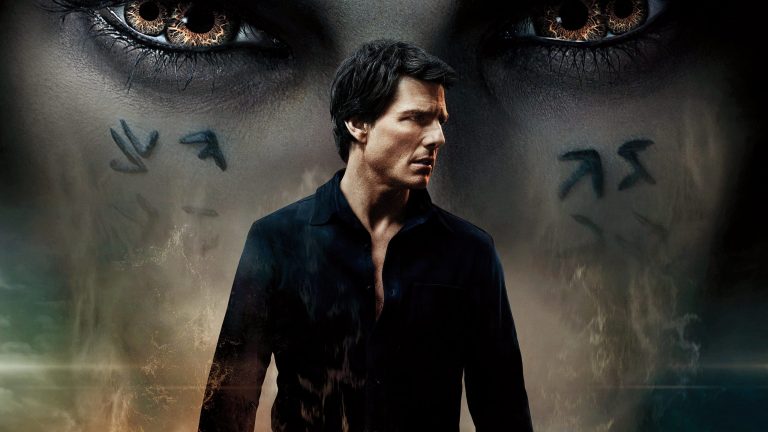 Films are a highly collaborative effort, but there is usually one person at the top of the production hierarchy who has the final say. In most cases, this is the director, who delegates tasks to the film's different departments. On The Mummy, Universal's stagnant launch to their Dark Universe franchise, that person was reportedly Tom Cruise.
In an article released yesterday, Variety outlined the scope of Cruise's "excessive control" on The Mummy, claiming that Cruise made significant changes to the script, bringing in writers to include Nick Morton's posession to give him a more dramatic character arc. (Apparently, in the original script, Cruise' Morton and Sofia Boutella's Mummy had roughly equal screentime.)
While Cruise is known for micromanagement on set, The Mummy might be a particularly extreme case, given the relative inexperience of director Alex Kurtzman. According to the Variety article: "As Kurtzman struggled to adjust to scope of the project, it felt more like Cruise was the real director, often dictating the major action sequences and micro-managing the production, according to sources."
Other decisions that Cruise had significant input on under his Universal contract, according to Variety, included: post-production oversight, marketing decisions, and the film's release schedule. For more details on the film's balance of power, check out the entire Variety article. It's worth a read.
It's hard to separate the relevancy of this story from The Mummy's relative failure. (Would it have come out if The Mummy had done extremely well?) Though the film is making bank internationally — thanks in no small part to Cruise's international popularity — it has done dismally domestically, making only $32 million in its opening weekend. Sure, it may make back its budget, but what does this mean for the larger Dark Universe franchise?
Variety also suggests that this could spell the true end of the Era of the Powerful Hollywood Star. In many ways, Cruise is a vestige of an industry era where studios could rely on a major star to launch their blockbusters. This is, increasingly, not the case. In the age of shared fictional universes, reboots, and big-budget special effects, there are many other elements that put movie-goers in those seats.
Something tells me that Tom Cruise will land on his feet after The Mummy — especially given that, strictly speaking, the film might not be a box office failure — but it is disappointing to see Universal fumble the launch of their planned shared fictional universe. And that's not all on Tom Cruise.
Whatever Cruise's creative control may or may not have done to ruin this movie, Universal chose to bring him on board and give him such creative control. They brought a movie star to a fight that is no longer (just) about seeing your favorite actor on screen. That's not enough anymore — not if the movie they're in isn't any good. That's on Universal.