News
Den of Geek Presents…Sci-Fi Explosion in NYC on January 26!
Den of Geek is presenting a cosmic cabaret of craziness at Caveat NYC, and we want to see you there.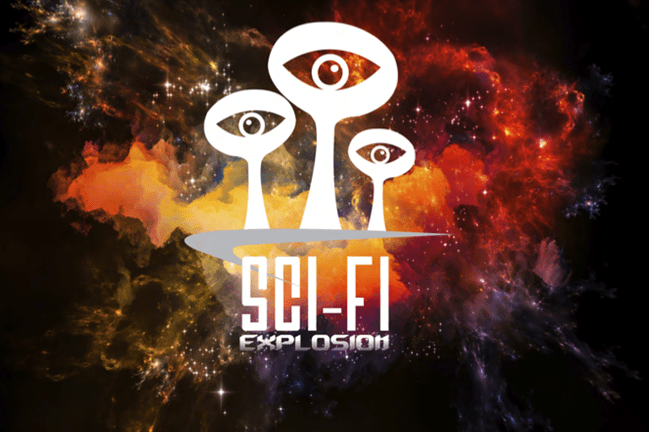 What is better in life than things that are free? The answer: Cool nerdy events that are free, and we've got one coming your way in the form of Sci-Fi Explosion. For the past five years the mixture of video clips and live performances has celebrated the weirdest/most wonderful aspects of contemporary science fiction, and this time, you can experience it on us!
On Saturday, January 26th, Den of Geek will be hosting a special Sci-Fi Explosion event at Caveat NYC. This 21+ show aims to answer pressing questions like why someone thought that trying to use RoboCop to sell jeans would be a good decision, and blows the lid off of mysteries like the secret connection between "Caribbean Queen" hitmaker Billy Ocean and the original Star Wars trilogy.
In other words, it's going to be weird, hilarious, and absolutely unforgettable.
Here's just a small sampling of what you can expect…
– The fast-paced game show Star Trek Episode or Morrissey Song?
– A tribute to terrible Stan Lee tributes.
– A very special musical performance by very special guest…Skeletor! (also known as Carmen Martella III, who will be performing his unique parody of everybody's favorite trouble-making Eternian)
Plus plenty of surprises and prizes from a jaw-dropping array of sponsors!
We are beyond excited to be bringing this event to you, so much so that we're giving away tickets for free! You want in? Of course you do! So just click here and RSVP—but hurry, tickets will go fast!
Sci-Fi Explosion is unlike any other event in the galaxy, and yeah, we're clearly biased, but we're certain that you'll find it to be an event that is, forgive us, truly out of this world!
Chris Cummins is a Philadelphia-based writer, producer, and comics historian. Read more of his work here. You can find him on Twitter at @bionicbigfoot and @scifiexplosion