News
Den Of Geek Holiday Gift Guide 2016: Apparel
It's time to get stylish with this run down of fashionable gift ideas!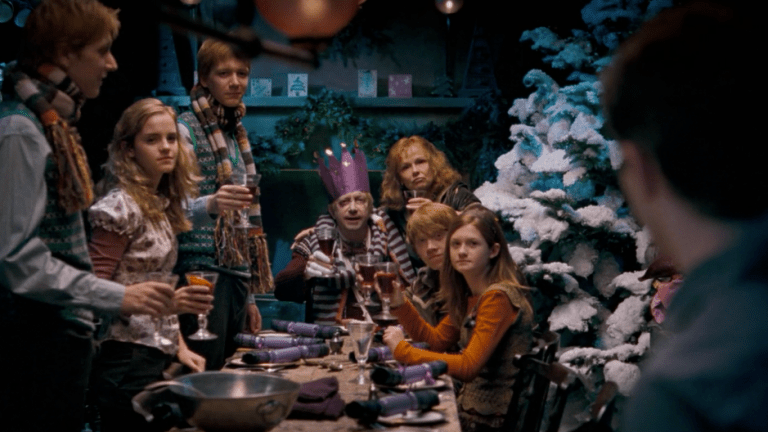 There was a time when we were kids when getting things like socks, shirts, and other wearables was an absolute drag. No longer. Here is an overview of what nerdy apparel everyone will want this year.
Men's Darth Vader Compression Shirt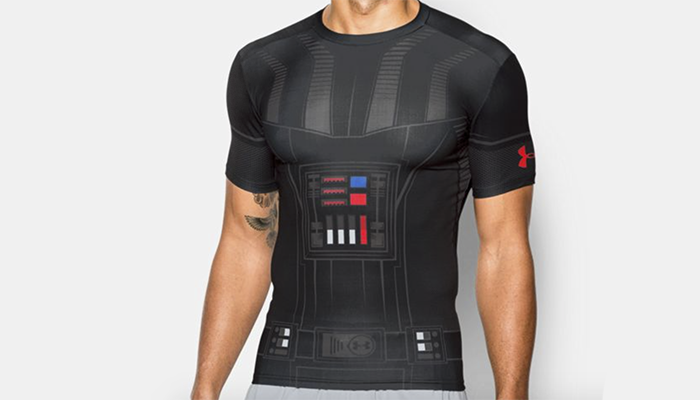 Under Armour has just unveiled their first wave of Star Wars-inspired clothing for men, women, and children. (You can see the complete rundown of gear here). Clearly we don't have the physique required to pull this shirt off, but perhaps you or whomever you need to shop for will have better luck.
Rick & Morty T-Shirt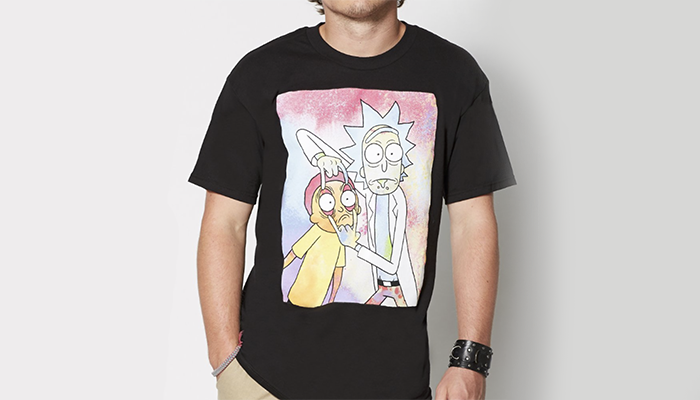 With a vibrant neon-color scheme, this Rick & Morty shirt (which is exclusive to Spencer's) is the ideal attire for any of your own time-travelling shenanigans — even if they're just spending a night watching old commercials on YouTube.
Wonder Woman Shark T-Shirt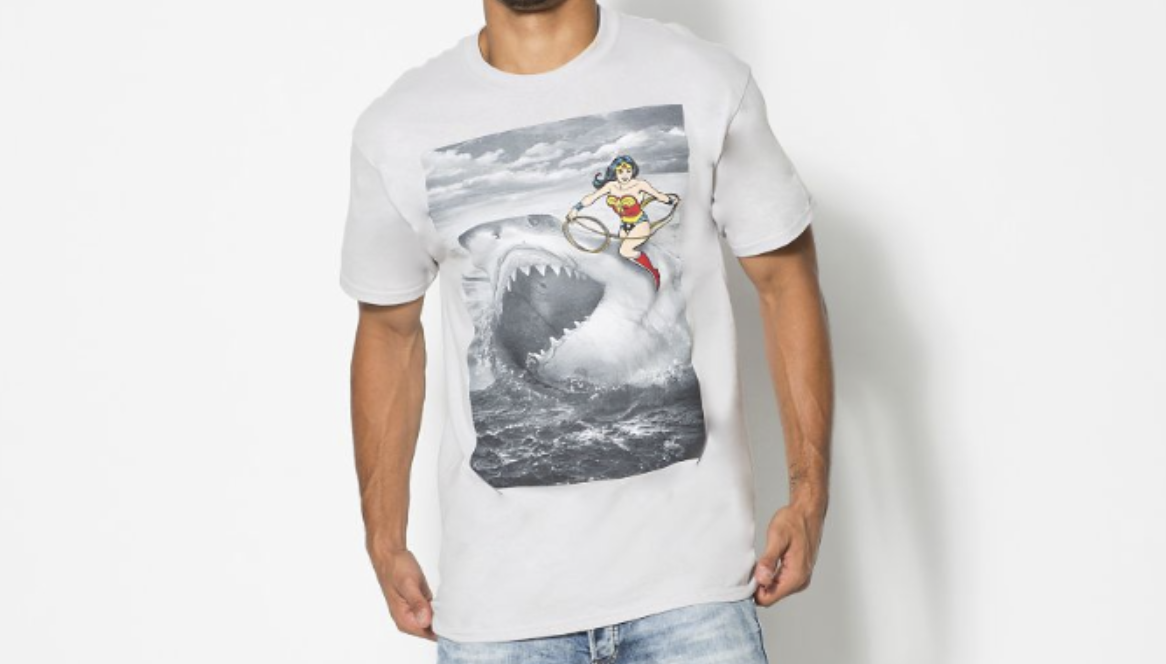 With Wonder Woman finally being released next year, we are all more than jazzed about the character's forthcoming renaissance. That said, when Aquaman gets word of her antics here, he's gonna be pissed.
Spider-Gwen hat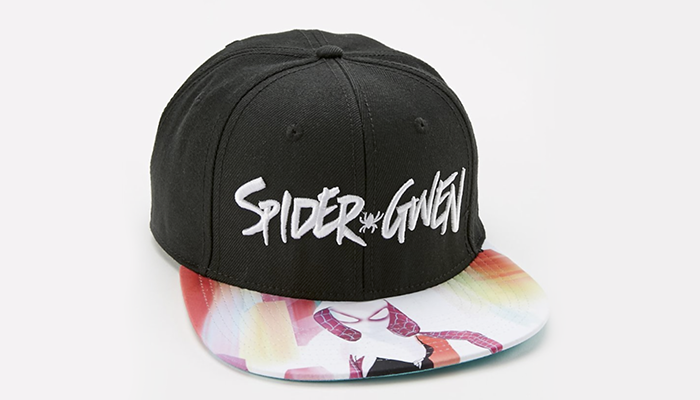 Spider-Gwen, Spider-Gwen, does whatever a Spider can. Spins a web, any size. In Earth 65, the Green Goblin didn't throw her, so she didn't die. Here there, there goes a Spider-Gwen.
Evil Dead 2 T-Shirt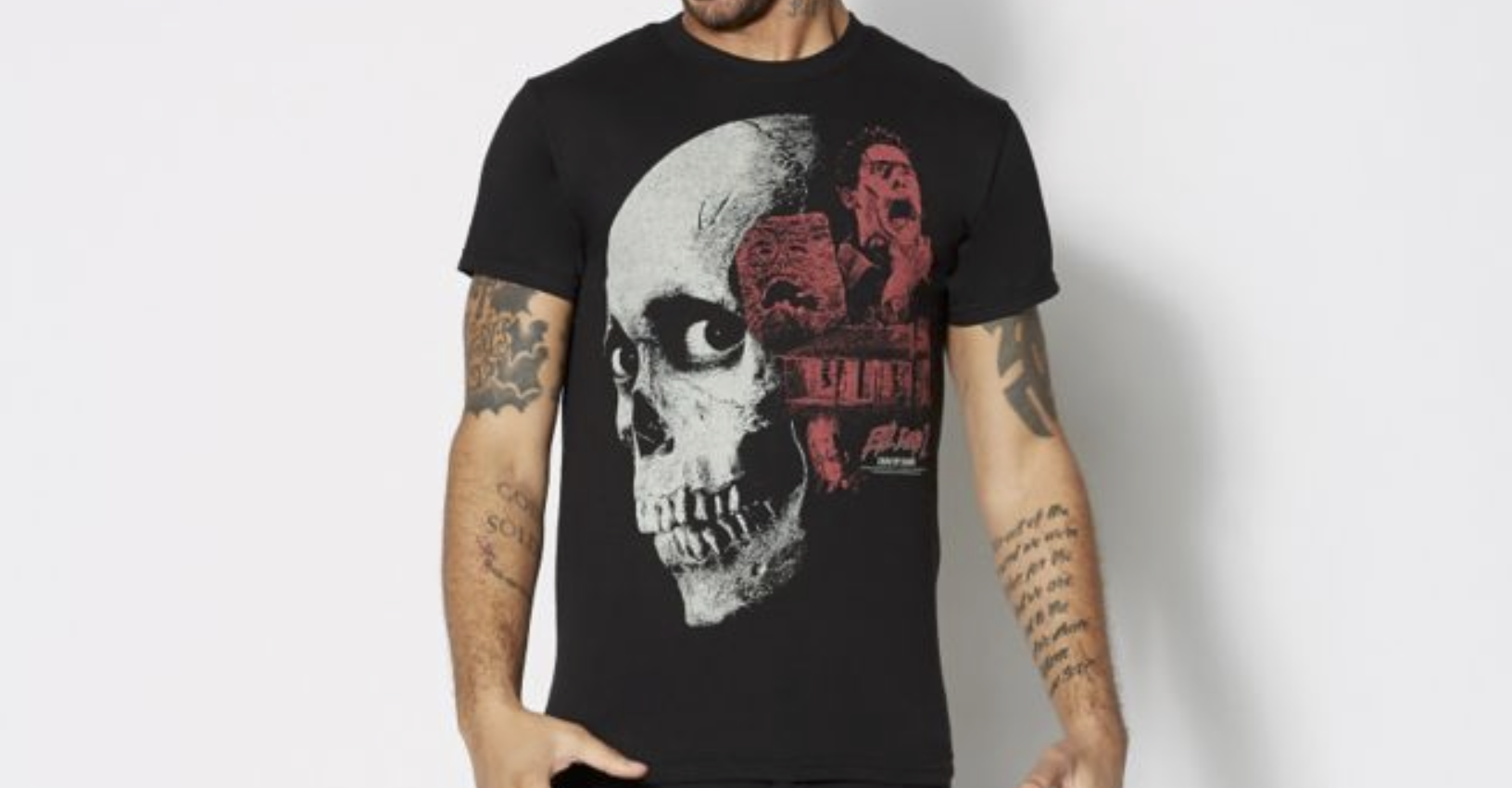 Like Ash himself, horror buffs would give their right hand for an Evil Dead 2 shirt this wonderful.
Back to the Future Part II Hoverboards T-Shirt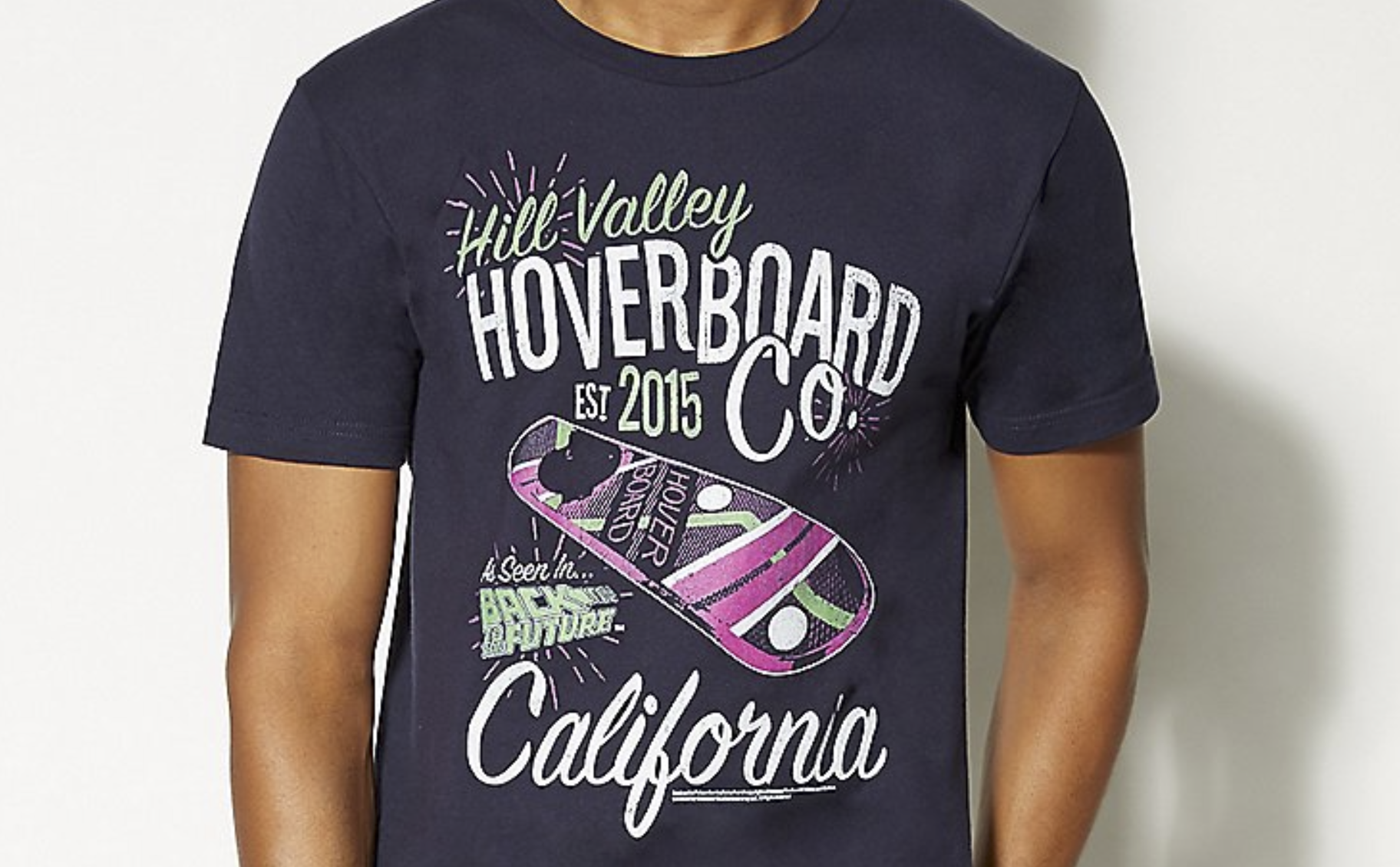 Since the Cubs have won the World Series and Biff Tannen Donald Trump is in the White House, Back to the Future Part II has become more eerily prescient than funny. Still, hoverboards elude us. This timeline sucks.
Masters of the Universe Skeletor T-Shirt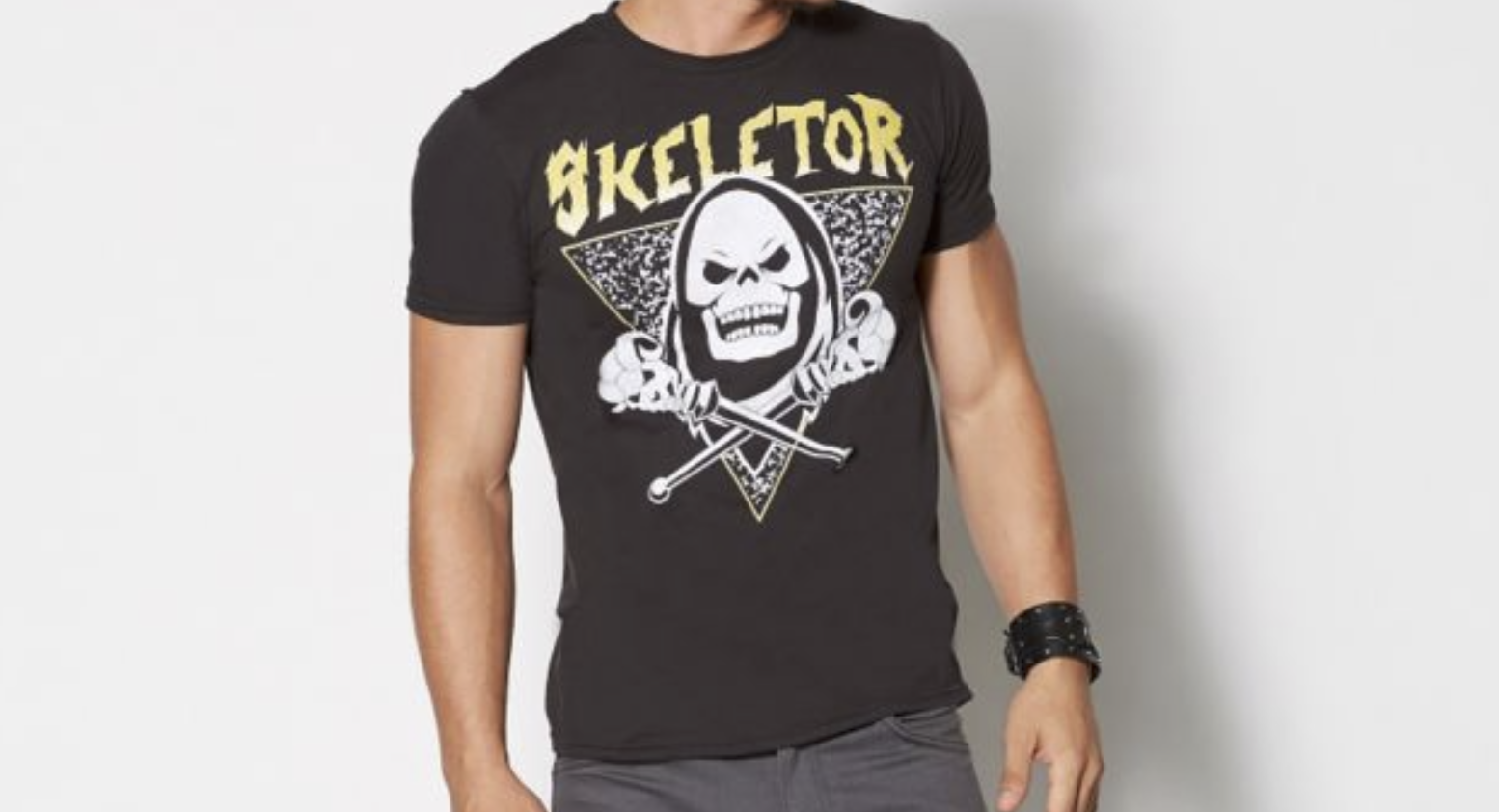 Myah, myah, myah! Attention fools! Skeletor, the master of evil, is pictured front and center on this glorious shirt inspired by Filmation's Masters of the Universe cartoon. (What, you were expecting Orko?) His disembodied cranium is certain to strike fear, if not nostalgia, in the hearts of all who cast their glance upon it.
The Goonies T-Shirt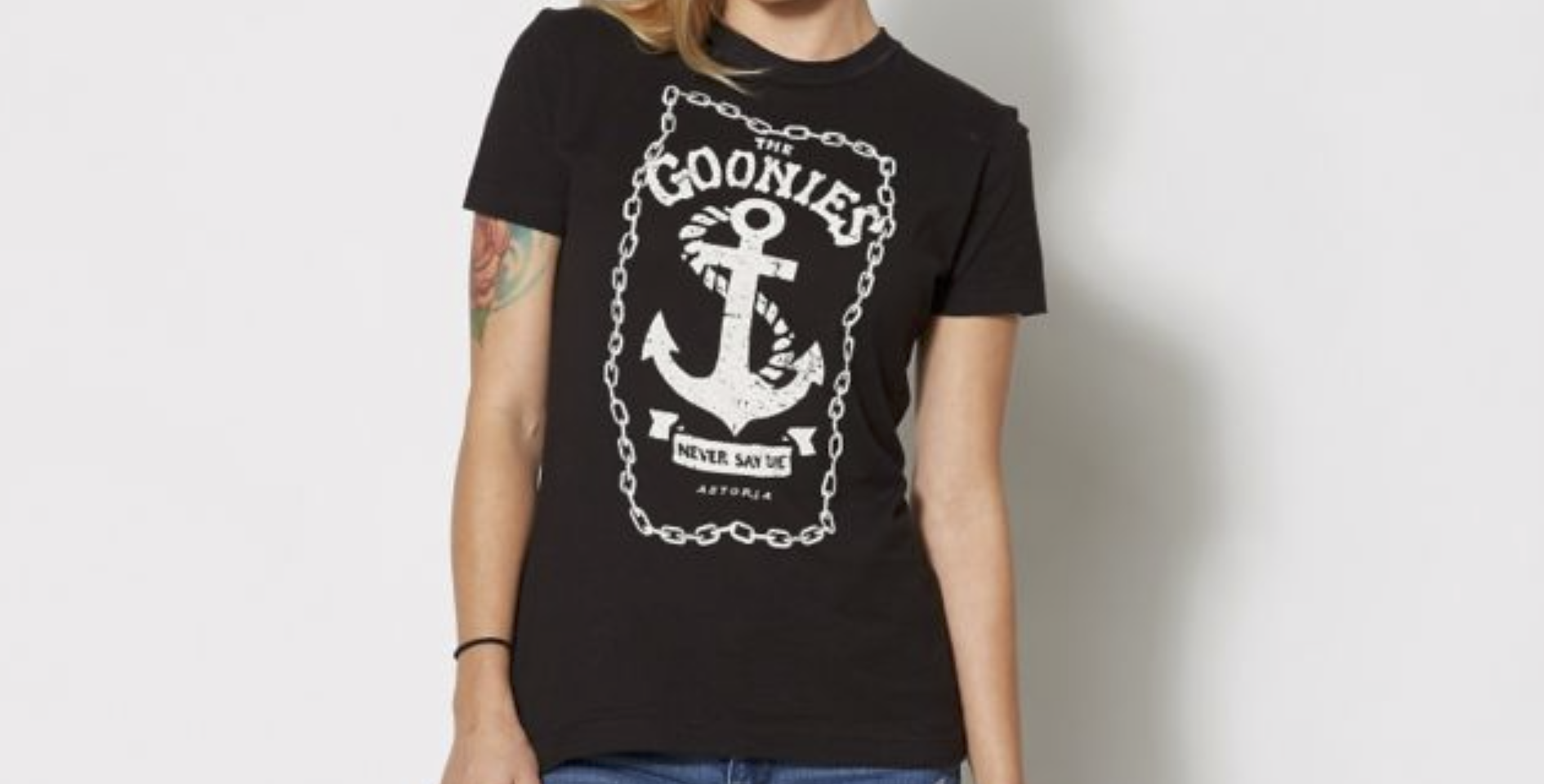 With apologies to Cyndi Lauper, this Goonies shirt is more than merely just good enough. Baby Ruth bar not included.
Faye Valentine Cowboy Bebop shirt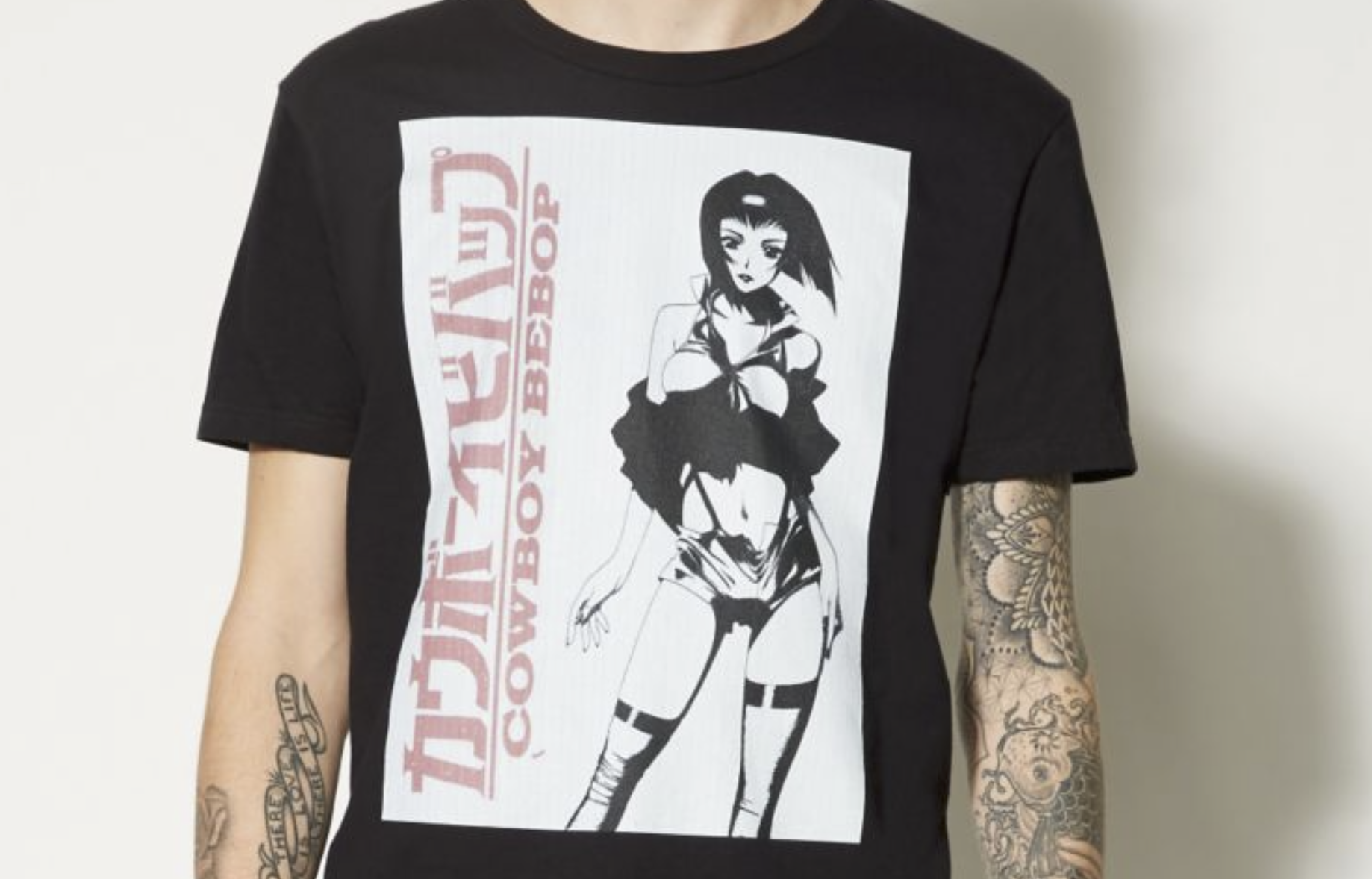 Nearly 20 years after its debut, Cowboy Bebop remains one of the most influential animated series of all time. Demonstrate your old school anime pride with this T-shirt featuring an iconic image of Faye Valentine and hear the compliments in your good taste roll in.
Tie-Dye Batman T-shirt
Nah-nah-nah-nah-nah-nah-nah-nah-nah-nah-nah-nah-nah! Tie-dye! Nah-nah-nah-nah-nah-nah-nah-nah-nah-nah-nah! Tie-dye! Tie-dye! Tie-dye! Tie-dye! Enjoy two fads of the 1960s mashed together with this Batman TV-show inspired tee with tie-dye-styled accents.
The Flash Zoom T-Shirt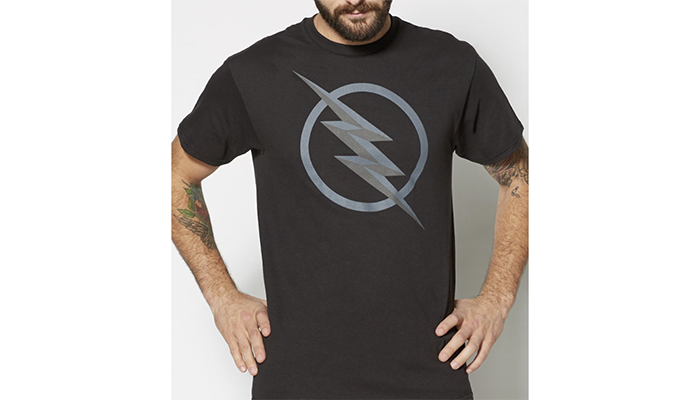 Do you know a DC fan who's been naughty this year? Then pick them up this T-shirt with The Flash's Zoom logo and let them embrace their inner supervillain.
Slaughterhouse Five 'So It Goes' Necklace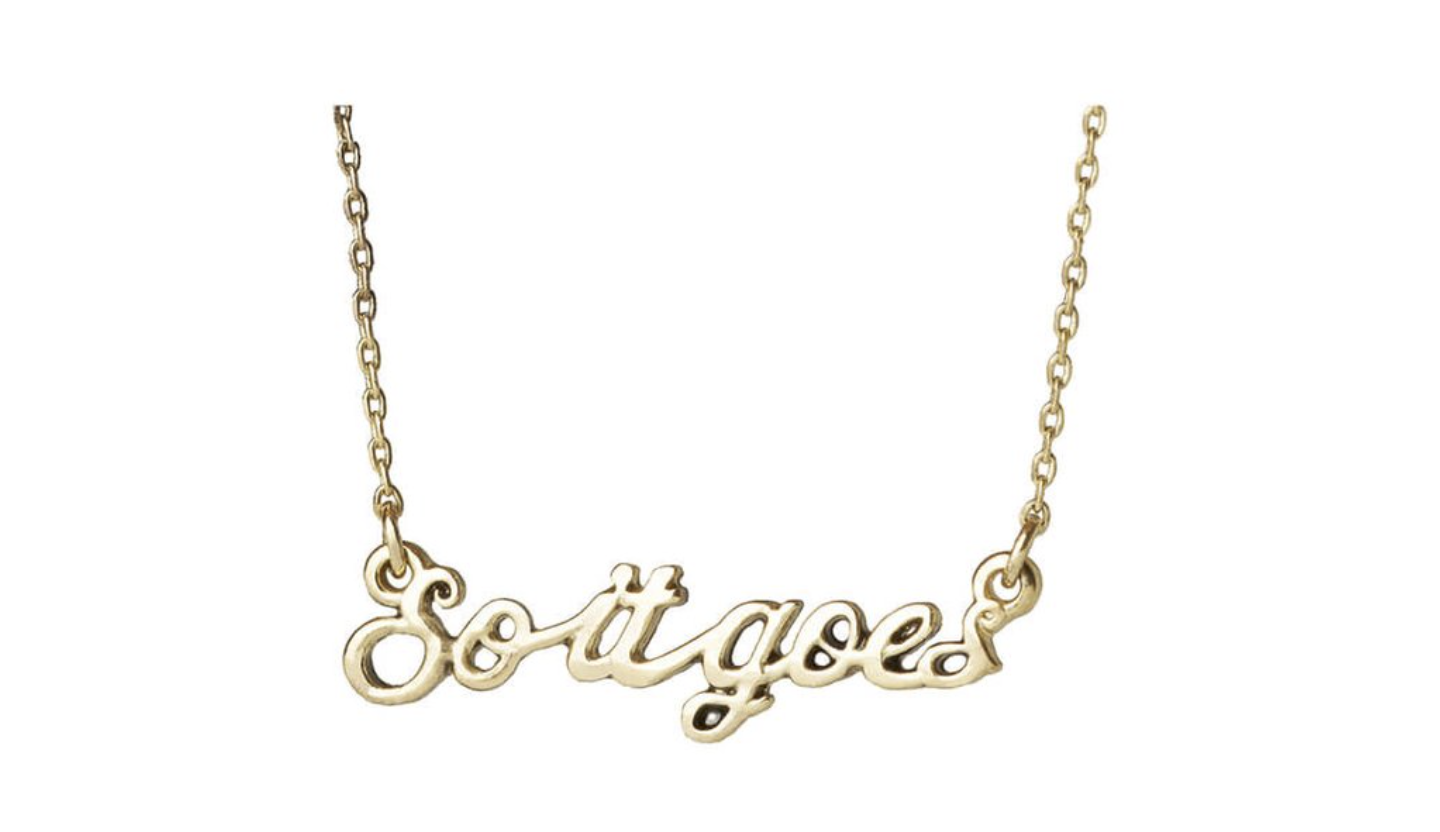 The motto of Kurt Vonnegut's Slaughterhouse Five lends itself beautifully to this custom 18-inch brass necklace from Out of Print Clothing company.
Star Wars Boba Fett Adult Underoos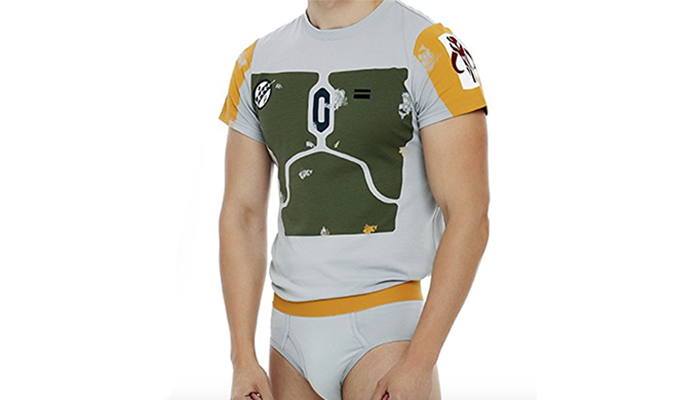 Honestly, we're not sure if wearing these makes you more or less likely to get laid.
Boba Fett Laptop Bag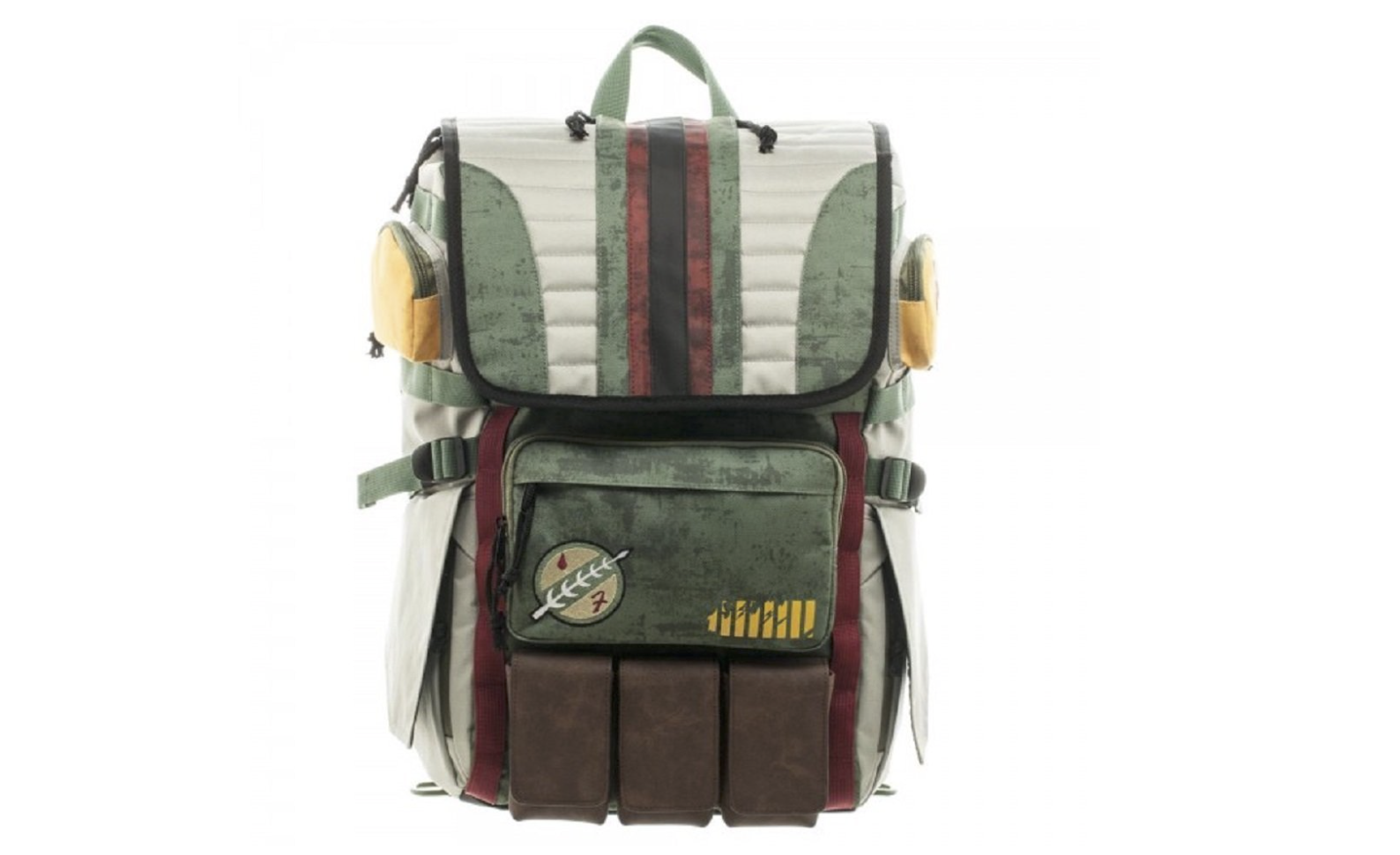 For a slightly more socially acceptable Boba Fett product, here's a laptop bag that utilzes the notorious Mandalorian's imagery.
Bill and Ted Sweater
The only thing that rules more than San Dimas High School football is this officially licensed Bill and Ted's Excellent Adventure acryilic sweater that features the Wyld Styllyns logo on the back. Be excellent to each other this holiday season!
The Shining Hotel Blanket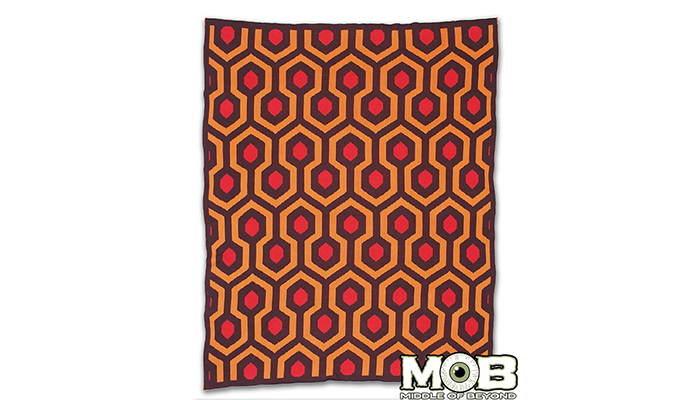 From the "fuck" and "yes" department comes this blanket featuring the Overlook hotel's carpet pattern from The Shining. Due to the fact that the holidays are magic even when everything else is shit, Middle of Beyond also offers this same design in pillow case and, obviously, rug options.
Buy The Shining Hotel Blanket on Middle of Beyond
Alien Movie Facehugger Mask
Logically, we know this Alien-themed winter mask from Middle of Beyons means well, but frankly this scares the shit out of us even before we start pondering its Rule 34 implications.