News
Den of Geek Goes to the Tribeca Film Festival: The Final Podcast
The 16th annual Tribeca Film Festival has concluded, and a few weary contributors gather for... One. Final. Podcast.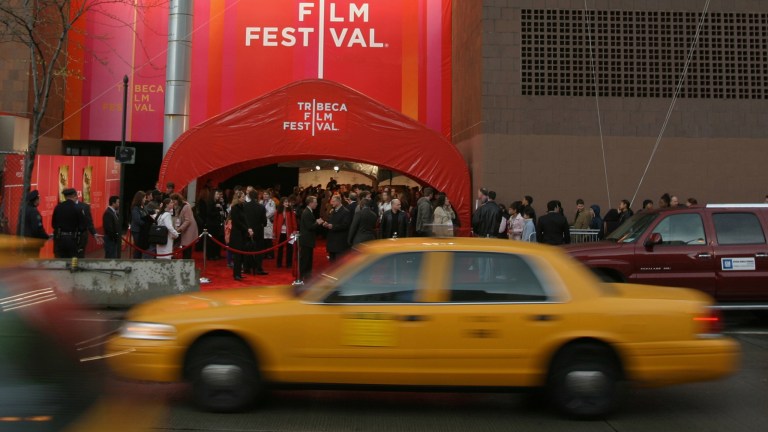 Spring has sprung, which in the five boroughs means a few things. First, cherry blossoms from the botanical gardens to every minor park dotting Manhattan have bloomed; outdoor seating at your favorite restaurants and rooftop bars is once again an option; and the Tribeca Film Festival has returned to conquer Lower Manhattan.
Indeed, the Tribeca Film Festival is celebrating its 16th year, and Den of Geek was on the scene to bring you the best of what to see, skip, or look forward to down the road. As part of our coverage this year, we are also bringing back the "Den of Geek Presents the Tribeca Film Festival" podcast. Each week, we'll offer you our insights about the movie lover event from our own Big Apple backyard. Participants include associate editor David Crow and contributors Edward Douglas, Matthew Schuchman, and Natalie Zutter.
In our third and final podcast we discuss The Circle (1:45), Chuck (12:55), My Friend Dahmer (21:06), The Exception (24:40), Pilgrimage (31:37), Aardvark (37:45), and closing thoughts (39:35).
And in case you missed it, the second episode recorded in the midst of the festival madness, we dive into Hounds of Love (2:29), The Endless (7:44), Psychopaths (14:08), Intent to Destroy (19:20), The House of Z (26:46), I Am Heath Ledger (30:10), Permission (35:43), and Rock'n Roll (41:53).
We also have last week's preview episde, which included discussion of that week's opening gala at Radio City Music Hall built around Clive Davis: The Soundtrack of Our Lives. We also chated about the closing night prospect, a double feature of The Godfather and The Godfather: Part II, hosted by Francis Ford Coppola, Al Pacino, Robert De Niro, and the rest of the reunited ensemble. You can hear about that, what we're looking forward to, and just what we think makes Tribeca a unique kind of film festival.