Features
Den of Geek Book Club Podcast #2: Nnedi Okorafor on Binti
We talked to Nnedi Okorafor about Binti, Black Panther, Star Wars, and working with George R.R. Martin and HBO to develop Who Fears Death.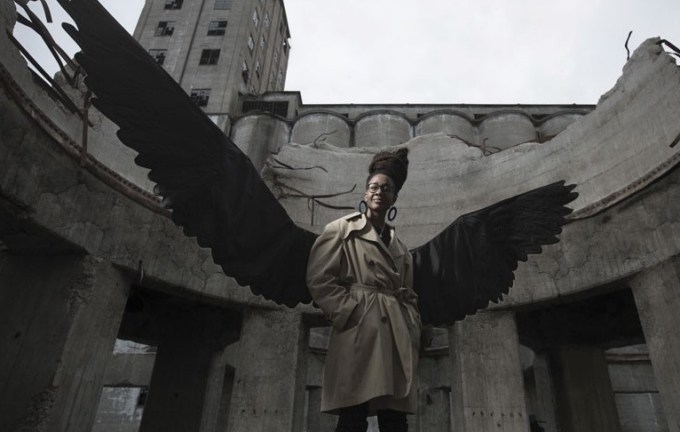 As we've already established, Dr. Nnedi Okorafor is one cool creator. In addition to her original speculative fiction work like Binti (our current Den of Geek Book Club pick!), Akata Witch, Lagoon, and Who Fears Death, Okorafor is working within some of western culture's most popular canons: Star Wars and Black Panther.
For our second Den of Geek Book Club Podcast, I was lucky enough to talk to Dr. Okorafor about some of the many projects she's currently ensconsced in.
During our 30-minute conversation, we talked about whether she always knew the Binti story would be a trilogy and how her life in academia influenced her representation of an alien university. We also discussed why she chose the trash compactor monster as her subject for her short story contribution to Star Wars: From a Certain Point of View and what other Star Wars characters she wonders about.
Other topics touch upon include what it has been like working alongside George R.R. Martin and Selwyn Seyfu Hinds to develop the Who Fears Death TV pilot for HBO and what she wanted to explore about Wakanda in her Black Panther: Long Live the King arc for Marvel. We talked about the differences between working more collaboratively in the mediums of comic books or TV versus the unilateral power of writing your own fiction, and what her experience working within corporately-"owned" stories like Star Wars or Black Panther has been like.
It was a fascinating conversation, and one I encourage you to dive into below…