News
Den of Geek at New York Comic-Con 2017
Attending New York Comic-Con? Don't miss out on these events featuring Den of Geek writers!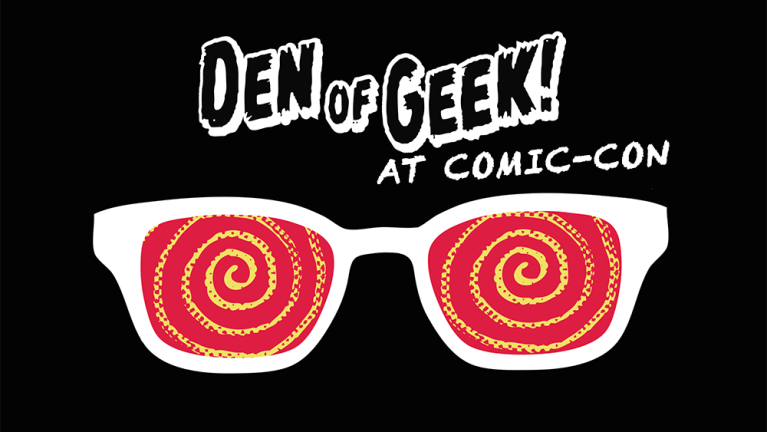 Den of Geek is doing more at this year's New York Comic-Con than ever. Not only are we putting out our best special edition magazine yet, which you can pick up in person at the con, but our Editor-in-Chief, Mike Cecchini, and contributing editor Kayti Burt, are also speakers at several special NYCC 2017 panels you definitely should not miss! Check out the details for the events below:
Geek Journalism in the 21st Century
Time: October 05, 2017, 11:15 AM – 12:15 PMLocation: 1A24Speakers: Mike Cecchini (DoG Editor-in-Chief), Krutika Mallikarjuna, Jill Pantozzi, Emily Asher-Perrin, Caseen Gaines, Ryan Britt 
Official NYCC Event Description:
"Geek journalism has come a long way since Starlog. Now, reporting on galaxies far away, Earth-616, and Westeros is a full-time job. But how is geek news made? Featuring writers and editors from Den of Geek!, BuzzFeed, Decider, Inverse and The Mary Sue, this panel will get into it. We'll ask the hard questions. What journalistic ethics do geek writers follow? How do we define a spoiler? If you've ever wondered why a blog wrote about Thor or Star Wars the way they did, now you can find out."
Is it Dark in Here or is it Just My Book?
Time: October 07, 2017, 1:30 PM – 2:30 PMLocation: 1A24Speakers: Kayti Burt (DoG Contributing Editor) Libba Bray, Danielle Vega, M.T. Anderson, Fred Van Lente, Paul Tremblay
Official NYCC Event Desciption:
"Humor has no place in dark fiction, right? WRONG. Writing can be dark, gruesome, and weird, and produce something completely unpredictable and startlingly humorous. Spotlighting masters of mixing the macabre and the mirthful M. T. Anderson (Landscape with Invisible Hand), Libba Bray (Before the Devil Breaks You), Paul Tremblay (Disappearance At Devil's Rock), Danielle Vega (The Merciless III: Origins of Evil) , and Fred Van Lente (Ten Dead Comedians)."
War of the Words: Battles in Fiction
Time: October 08, 2017, 10:45 AM – 11:45 AMLocation: 1A18Speakers: Kayti Burt (DoG Contributing Editor), Tom Doyle, Myke Cole, Emmy Laybourne, Jack Campbell
Official NYCC Event Description:
"Battle strategy isn't just for military leaders for writers, it's also pivotal to providing readers with an involving and suspenseful interaction on the page, whether waging war in outer space or doing battle in epic fantasy."
If you're heading to New York Comic-Con 2017, be sure to put these events on you must-go list, and we'll see you there!