Features
Holiday Gift Guide 2018: Toys & Games for Geeks
Because you're never too old to find time to play, here's this year's best toys and games!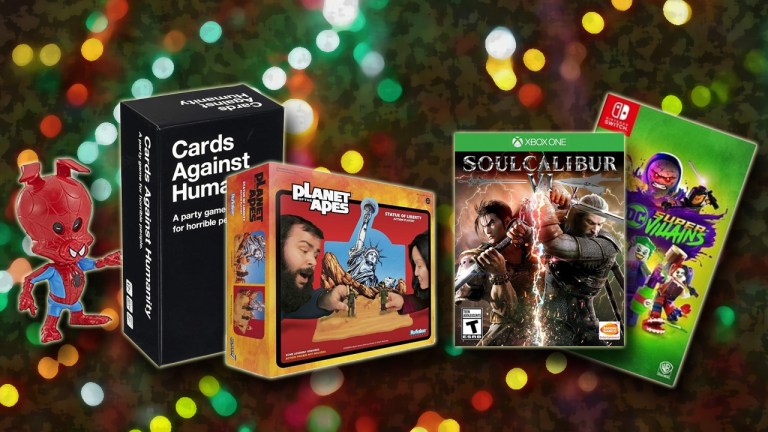 We've searched far and wide to bring you the best shopping recommendations! Just a note: Den of Geek may receive a small commission from links on this page. Prices & stockage are accurate as of time of publication.
You know that scene in Our Town (or, if you'd rather, Chilling Adventures of Sabrina) where the character poignantly asks "do any human beings ever realize life while they live it?" The point being raised here is that the experience of being alive is so utterly wondrous, that it should be cherished every possible second.
That said, Thornton Wilder would be absolutely agast at our co-opting his words to say that one of the best things about being alive right now is the sheer variety of ways people can keep boredom away by playing with toys and games in his free time. Perhaps, but we also kind of suspect dude would be super into owning a Spider-Ham toy.
So then, here are the toys and games that you must give and get this holiday season!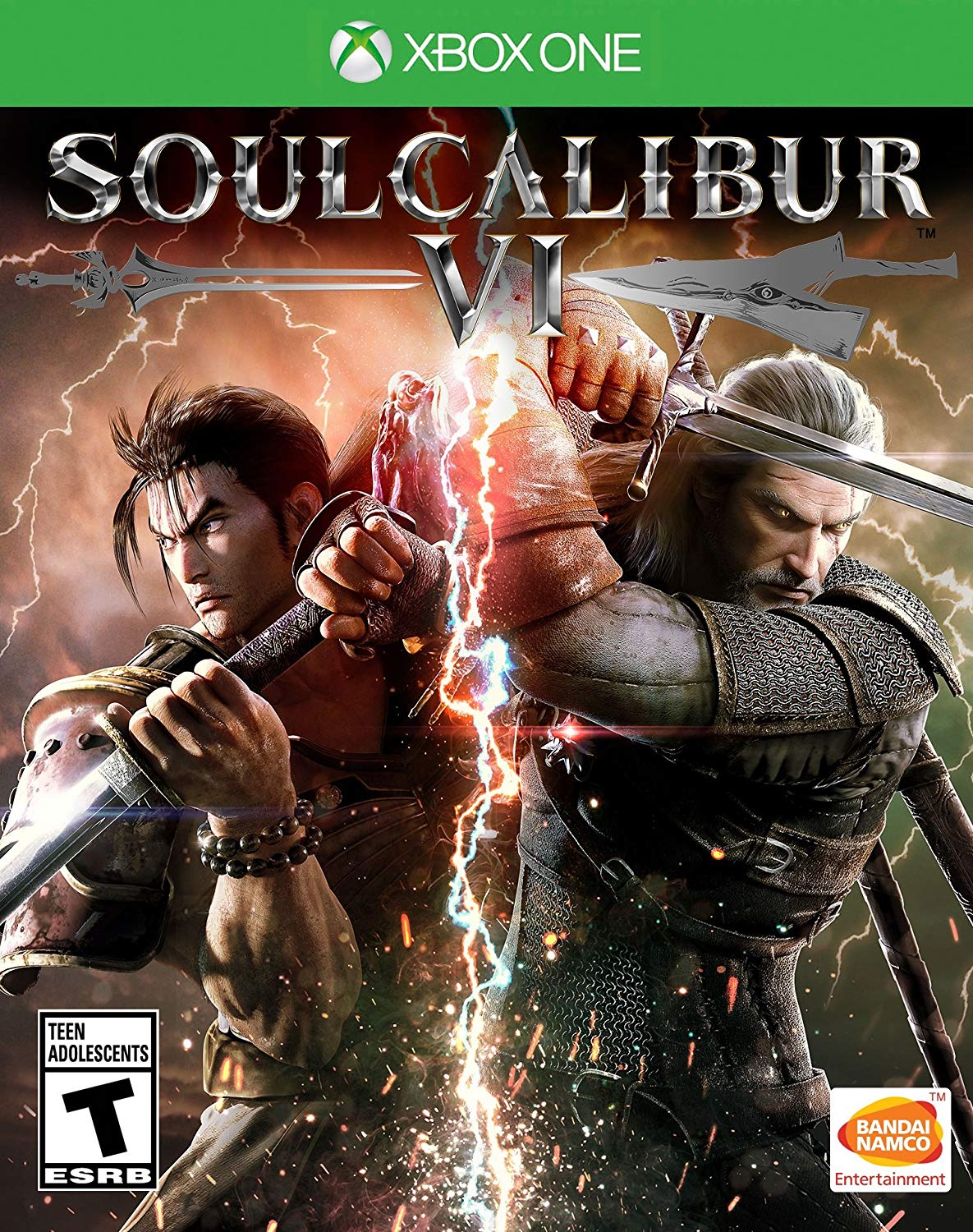 Soulcalibur VI
We still think that Soulcalibur sounds like the name of a failed Sting musical, yet Bandai's enduring franchise remains one of the hottest titles of this holiday season. This time around, the game returns to the 16th century with ramped up action, characters, of course the inventive fighting moves that the series is known for.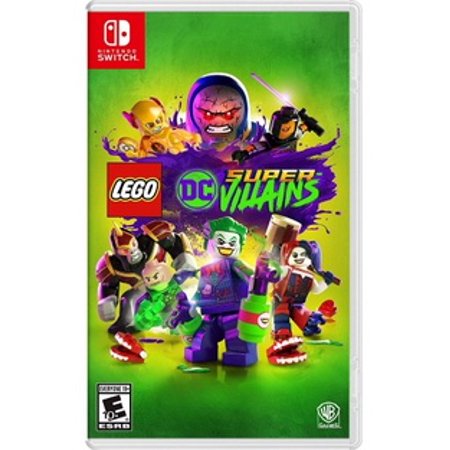 Lego DC Super Villains
Seeing how we live in an age where the bad guys always win, you might as well have some fun with it. That's the unspoken subtext of Lego DC Super Villains, a multi-platform game that puts The Joker, Darkseid, et al front and center. With both a story mode and an open world mode, the title allows players to create their own villainous character to frolic in the enthralling playground that is the DC Legoverse.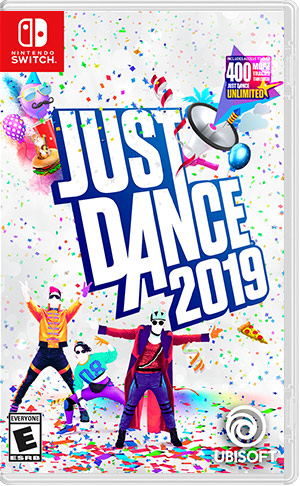 Just Dance 2019
The popular dancing game features contemporary hits from artists like Ariana Grande, Dua Lipa, Bruno Mars ft. Cardi B, and G.G. Allin. Okay, we're lying about the last one. Nevertheless, this is the sort of video game that encourges movement, teaches rhythm and lets you exercise while having fun. Includes a free one-month trial to Just Dance Unlimited, which gives players access to more than 400 songs.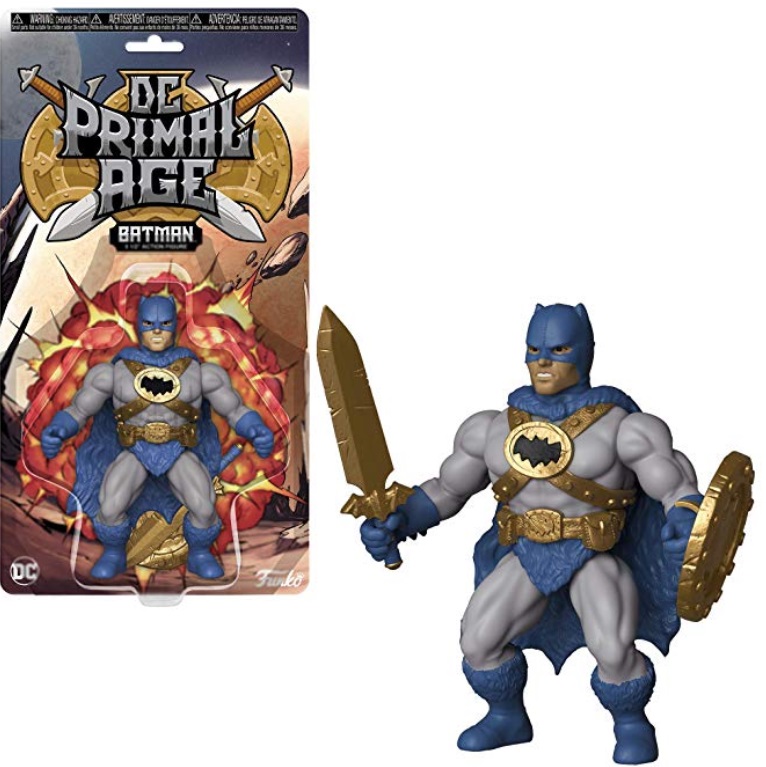 DC Primal Age Batman
From the Things We Didn't Realize We Needed In Our Lives department comes Funko's DC Primal Age line. Mixing DC heroes and villains with a Masters of the Universe aesthetic is such an inspired idea, we are shocked that these haven't hit the market sooner. The line also includes stylized takes on Superman, Wonder Woman, Aquaman, Green Lantern, Scarecrow, King Shark, Mr. Freeze, and the Joker. (There are DC Primal versions of Ace the Bathound and the Batcave as well). Nostalgia run amuck or genius toy design. A little of both really, not that anyone is complaining!
Spider-Man: Into the Spider-Verse Spin Vision Spider-Ham
As of this writing, we still don't know very much about Into the Spider Verse other than that it looks spectacular, pun intended. There's a lot about Sony's CGI take on the Miles Morales Spidey saga that we are interested in, but the hardcore Marvel nerd deep within us is freaking out about the fact that Spider-Ham is in this film. The porcine parody originally appeared in his own title back in Marvel's Star Comics line of kids books in the 1980s. While most of the Star characters have been lost to time (Planet Terry anyone?), Peter Porker AKA Spider-Ham has managed to reappear from time to time in the mainstream Marvel continuity. He also will be appearing in the new film voiced by none other than John Mulaney. Best of all, he gets his own toy which allows you to poke his ear to change his facial expression — which brings astonishment to our goofy mugs.
Buy Spider-Man: Into the Spider-Verse Spin Vision Spider-Ham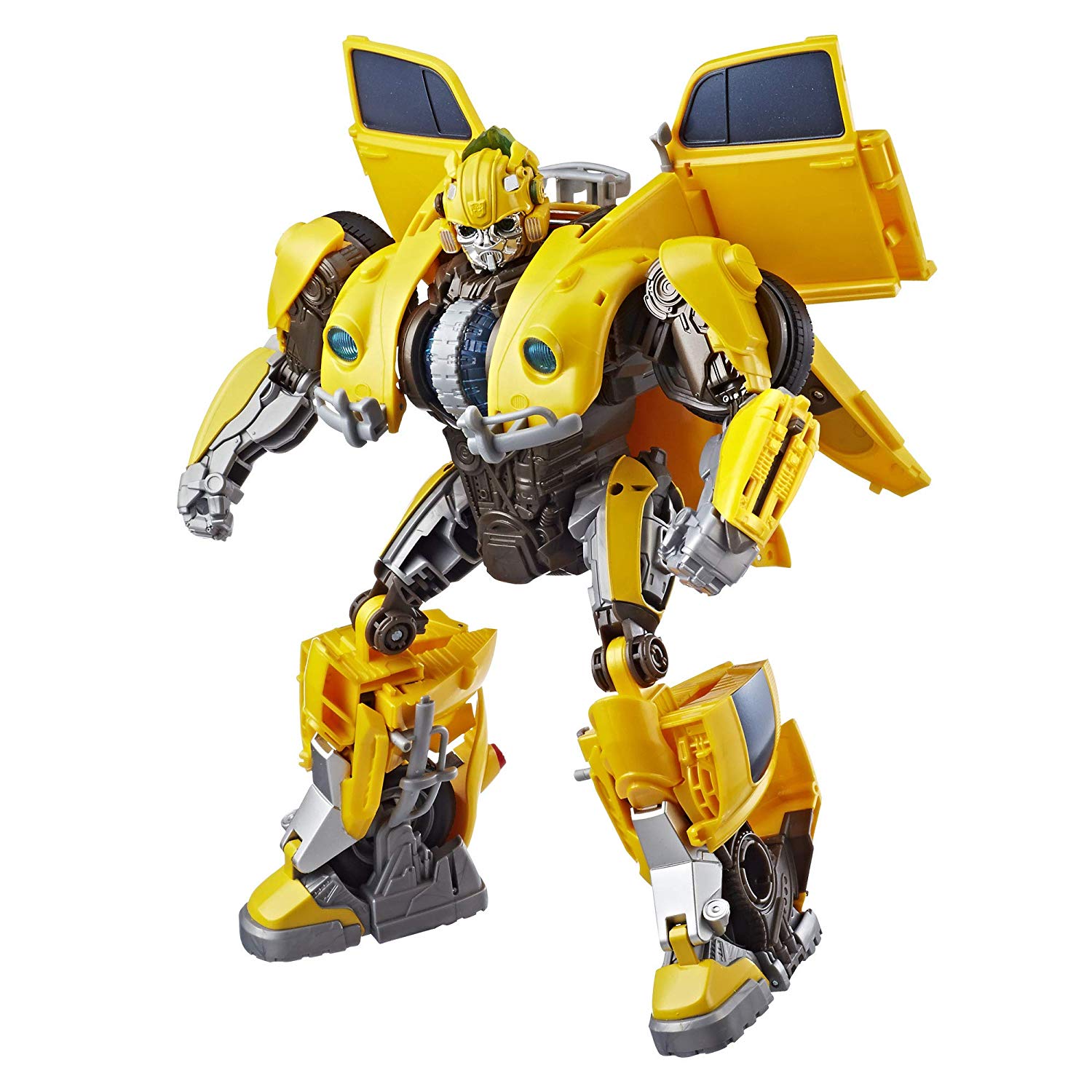 Transformers: Power Charge Bumblebee Action Figure
With the Bumblebee film coming up, the beloved autobot has never been more popular. The new Bumblebee action figure can be powered through spinning the core in his chest, activating lights, sounds, and phrases. Lowering Bumblebee's battle mask reveals the signature Stinger Sword from the movie!
Grab the transforming Bumblebee figure right here on Amazon.
Riverdale Monopoly
There is a Riverdale-branded version of Monopoly. One of the game pieces is Cheryl Blossom's "iconic" spider broach. We are dead now.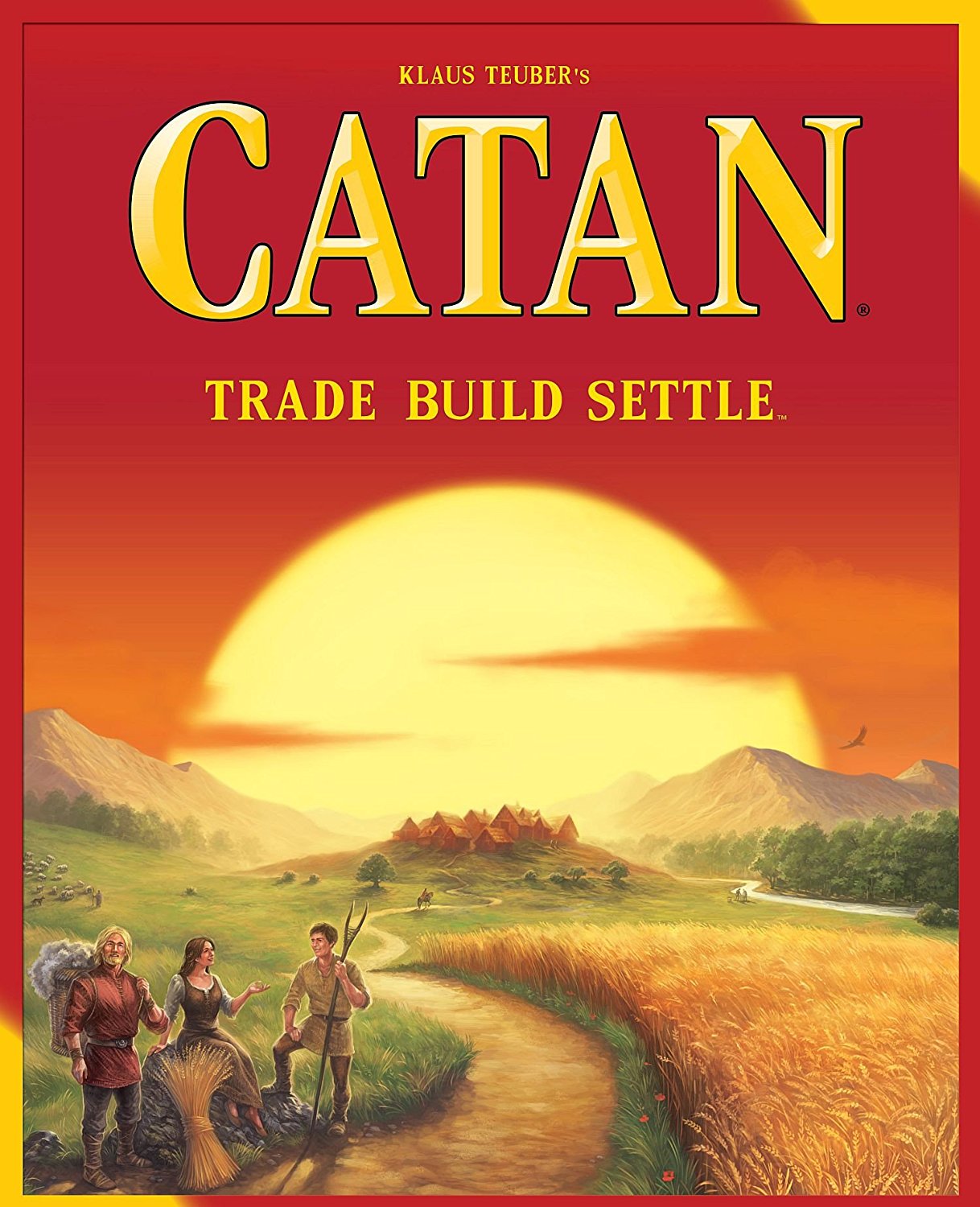 Catan
It's actually unfair how fun Catan is. It's a friendship-destroying kind of fun, really. Grab this tabletop game where you can trade resources, build, and settle the whole map before anyone else can.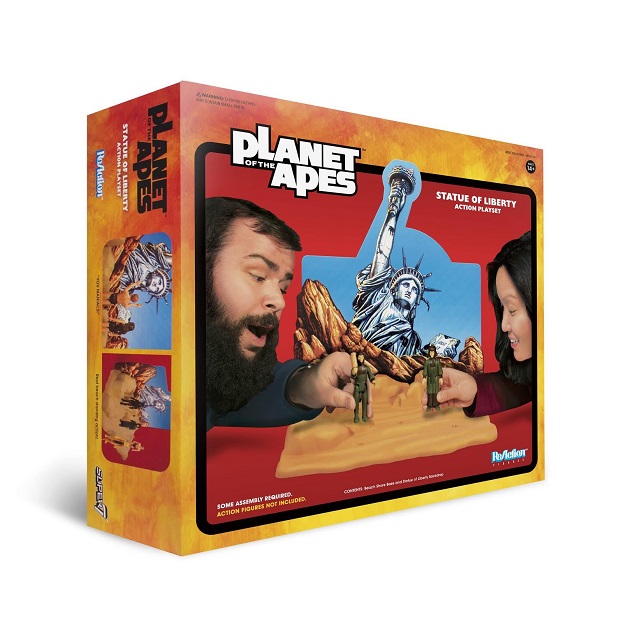 Planet of the Apes ReAction Figure Statue of Liberty Action Playset
Umm, spoiler alert. Planet of the Apes turned 50 this year, and what better way to commemorate this milestone than with a playset based on the film's iconic ending. For use with Super 7's action figures from the film (sadly sold separately), this nostalgia-heavy toy is the ideal gift for the ape and/or Chuck Heston enthusiast on your shopping list.
Buy the Planet of the Apes ReAction Figure Statue of Liberty Action Playset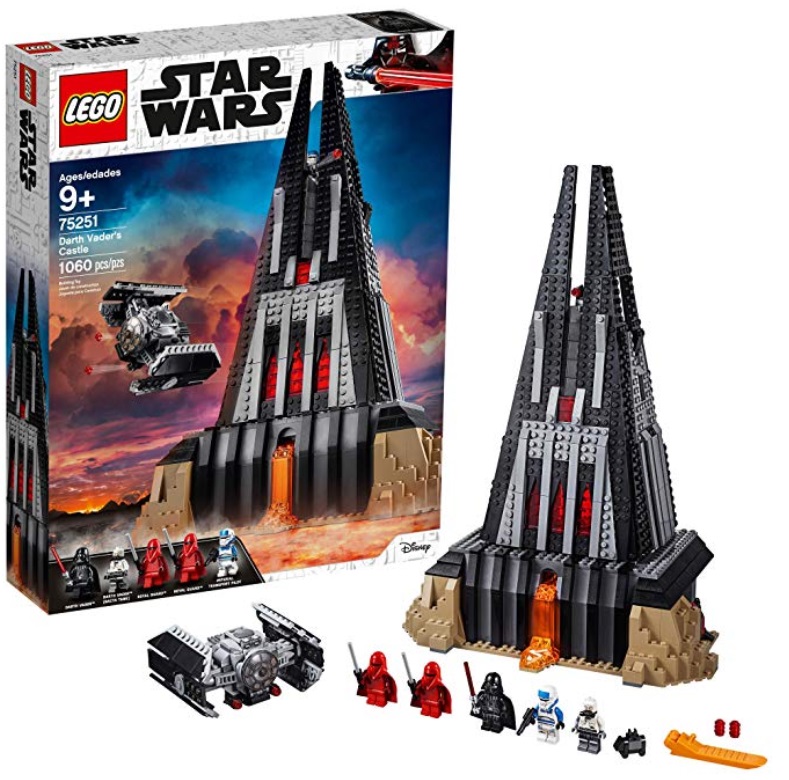 Lego Star Wars Darth Vader's Castle
We've been obsessed with the idea of Darth Vader having a castle hideaway since we learned that it was a proposed but ultimately rejected location for Return of the Jedi back in 1983. Its surprise appearance in Rogue One warmed our nerdy hearts as if they were immersed in Mustafarian lava, as did the recent IDW comic series Tales from Vader's Castle. So with this background information firmly established, you might have guessed that we can't wait to get our geeky hands all over this Lego rendition of Dath's Castle. Made up of 1,060 pieces, which includes a packaged build of the castle, a Tie Advanced Fighter, and five mini figures, this massive Lego set is mind-boggling. We can think of no better way of ushering in 2019 than by building this behemoth.
Buy the Lego Star Wars Darth Vader's Castle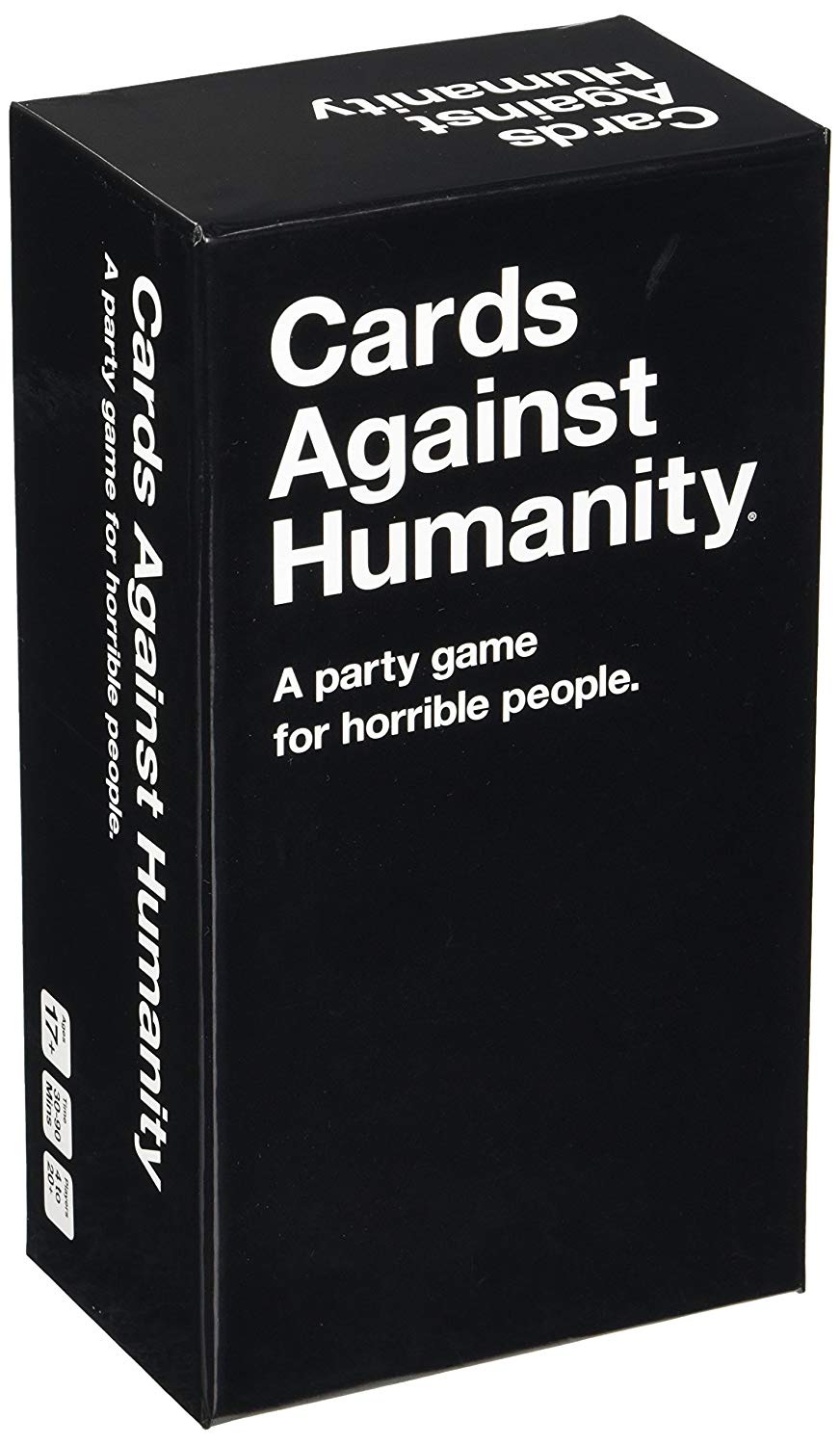 Cards Against Humanity
There's no point in hiding how horrible you are with Cards Against Humanity. As the name implies, this question & answer matching card game will make you lose faith in humanity (but you'll still laugh your head off).
Transformers: Trading Card Game Starter Set
This holiday gift is perfect for the Transformers fan in your family. The Autobots trading card game allows players to team up with beloved Transformers including Optimus Prime, Bumblebee, Ironhide, and Red Alert. The starter deck includes forty-four cards. 
Buy the Transformers Trading Card Game starter pack here.
Funko Pop! Marvel: Thor: Ragnarok Korg Collectible Vinyl Figure
He's obviously awesome, but Korg should be on everyone's wish list for no other reason than he had the distinction of deliveringhe this year's funniest movie line — "piss off, ghost!"
Buy the Funko Pop! Marvel: Thor: Ragnarok Korg Collectible Vinyl Figure
Funko GLOW Debbie & Ruth Two-Pack
Netflix's GLOW series continues to be a revelation. What could have been a nostalgic wink fest instead is one of TV's sharpest and funniest shows, and a tribute to the power of female friendship. The series' emotional core is the complicated friendship between Debbie Eagan (Betty Gilpin) and Ruth Wilder (Alison Brie), whose off-stage battles have been known to carry over into the ring. Funko has recreated their wrestling personas, Liberty Belle and Zoya the Destroyer, in this two-pack of action figures that will dropkick the decorative competition on any shelf.