News
David Gilmour Live at Pompeii Trailer
David Gilmour Live at Pompeii, documenting the legendary Pink Floyd guitarist's historic concert, will screen in theaters.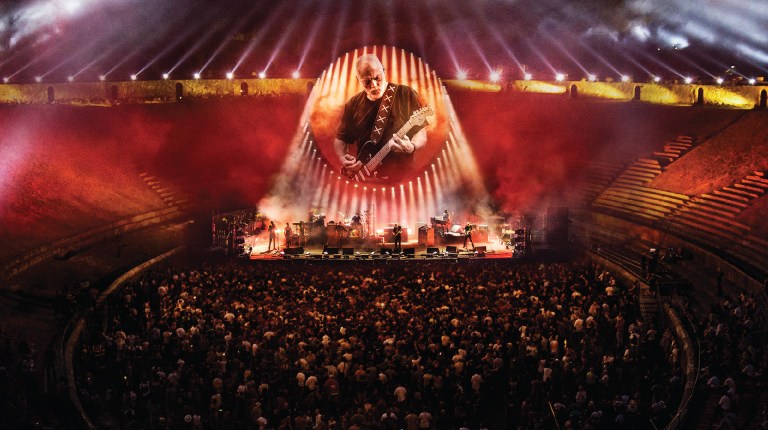 In the summer of 2016, while touring in support of his Rattle That Lock album, former Pink Floyd guitarist David Gilmour revisited a legendary piece of his old band's history. Gilmour returned to the ancient ampitheater in Pompeii, the site of one of Pink Floyd's most iconic moments. The band had famously spent a few days in October 1971 playing some of their most eerie and atmospheric compositions to the empty ampitheater, and their efforts, filmed by French director Adrian Maben, were released as the stoner staple film, Pink Floyd: Live at Pompeii.
Pink Floyd: Live at Pompeii captured the band at the end of a transitional period. They had mostly shed the spectre of their founder, Syd Barrett, who they lost to mental illness a few years prior by this point. But they had yet to become the rock giants they would mutate into with the release of The Dark Side of the Moon in 1973.
The songs in the original Live at Pompeii were mostly instrumental, often spooky and atonal, and far longer than what they've become known for thanks to endless spins on classic rock radio. None of those songs feature in David Gilmour's current setlists, although David Gilmour Live at Pompeii will feature a number of Pink Floyd tunes sprinkled in along his (often quite Floyd-y anyway) recent work.
Check out the trailer…
Having seen a number of shows on the Rattle That Lock tour (not in Pompeii, though), I can assure you that this is beautiful stuff. Mr. Gilmour remains one of the greatest living rock guitar players, and his distinctive voice is still in fine form. The new tunes are solid, too.