News
David Gilmour Hints at New Album and Tour
David Gilmour hints that we won't have to wait another 10 years to see the legendary Pink Floyd guitarist on stage again.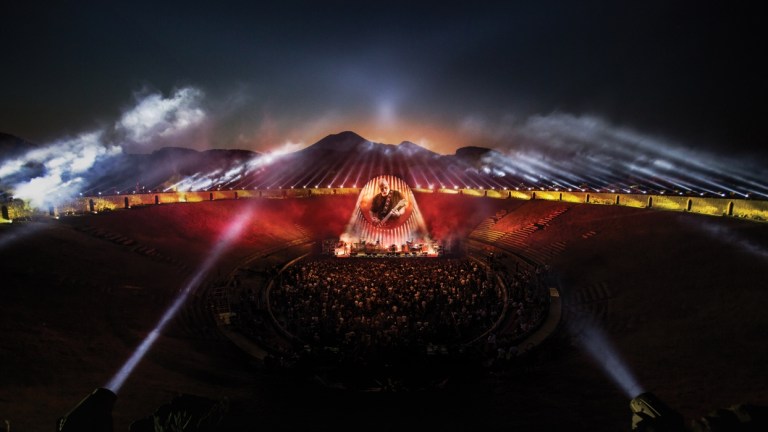 David Gilmour, legendary guitarist and former member of Pink Floyd, has never been the most prolific of artists. After reconstituting Pink Floyd after their split from bassist Roger Waters in 1987 for A Momentary Lapse of Reason and its subsequent tour (which lasted until 1989), he waited five years before releasing their next album, The Division Bell, in 1994. In classic rock terms, that may not seem so bad, especially after a massive, 8 month world tour that followed. 
But after that? Well, fans had to wait until 2006 before Gilmour released his next solo album and tour, On An Island. And then it was another 9 years before the release of Rattle That Lock in 2015 and its tour followed in 2016. To be fair, there have been other projects in between, such as the instrumental Pink Floyd swan song The Endless River, composed mostly of outtakes from The Division Bell sessions, and Gilmour's 2010 collaboration with ambient techno group The Orb, Metallic Spheres. Both are worth your time, but neither spawned a tour, and the idea of waiting 10 more years to see Mr. Gilmour on stage again (he's 71) isn't something fans want to entertain.
But there's hope. As the promo machine for his next release, David Gilmour Live at Pompeii, ramps up, he acknowledges that maybe the ten year plan isn't ideal.
"I feel very uncomfortable heading out and doing another tour without having made new music," Gilmour says in the EPK for Live at Pompeii. "There are several songs that are close to being complete which didn't make it on to [Rattle That Lock]. I can't see myself doing another tour without making another album first, and that takes me awhile. It took 10 years last time. I'm really hoping, without making any promises, that it won't take 10 years this time and that I'll get back in and start working again and following that, yeah, I'll be out again."
David Gilmour Live at Pompeii arrives in theaters for one night only on September 13, before a live album, Blu-ray and DVD hit on September 29. We'll have a full review of the theatrical version tomorrow.
Check out the full EPK for David Gilmour Live at Pompeii which includes more live music and interview clips here: