News
David Bowie Photo Exhibit Coming to Morrison Hotel Gallery
The vision meets the sound. Morrison Hotel Gallery presents a photographic exhibit celebrating the life and career of David Bowie.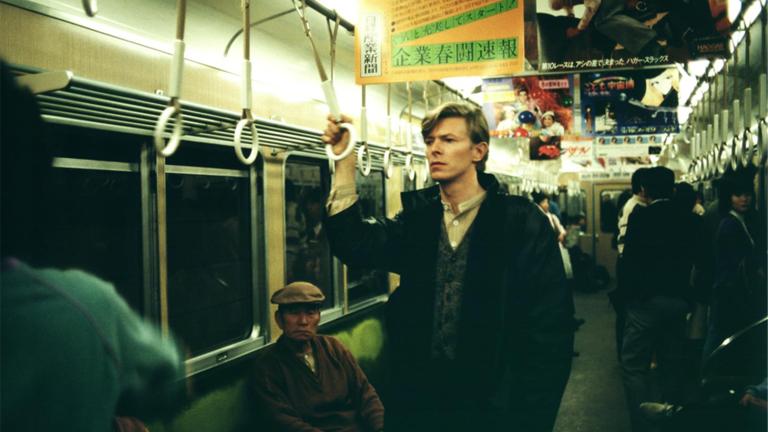 A collection of David Bowie photographs will burn the walls of the Morrison Hotel Gallery with time starting on February 23. The Morrison Hotel Gallery will celebrate the legacy of David Bowie at all three of their locations, Los Angeles, Maui and New York City with the BOWIE photography exhibition.
"Although Bowie left this terrestrial world all too soon, his spirit lives on in the music and the imagery he spent decades creating," reads the statement on the Morrison Hotel Gallery's website.  
 "BOWIE will feature photographs from some of his most iconic personas. From his start as Davy Jones to his gender-bending turn as Ziggy Stardust," says Casey Fannin, director of Morrison Hotel Gallery's Los Angeles location. "His performance as The Man Who Fell to Earth, and his transformation into the Thin White Duke. David Bowie, and the photographers that captured him on film, deserve to be celebrated. This is the perfect way to start off the exhibits and sales we're going to have this year."
David Bowie was no chameleon. He never blended into the scenery.  The exhibition and sale will feature images from such legendary photographers as Geoff MacCormack, Duffy, Neal Preston, Mick Rock, Bob Gruen, Lynn Goldsmith, Guido Harari, Markus Klinko, Terry O'Neill, Neal Preston, Masayoshi Sukita, Barry Schultz, and Barrie Wentzell.
The images mix iconic photos as well as the behind-the-scenes moments, and candid shots with fellow icons Iggy Pop, Trent Reznor, and Tina Turner. The exhibit will also show stylized shots that used as album covers.
"From the Aladdin Sane album cover shot by Duffy to the intimate portraits of Geoff MacCormack, this exhibition explores the late artist in his countless angles and identities. As much a tribute to the man, the myth and the iconic moments that forever changed the music world as a celebration of the photographers that have immortalized the legend in glitter and glory, BOWIE is bound to be this spring's most talked about show."
"An enigma and masterpiece of his own creation, it's no secret that the multitudes of David Bowie have redefined the very essence of rock & roll," said Marcelle Murdock, director of Morrison Hotel Gallery in New York.
All the prints will be for sale as a limited edition. Fine art prints will be signed by the photographers.
Morrison Hotel Gallery is the world's leading brand in fine art music photography representing over 125 of the world's finest music photographers and their archives.  It founded in 2001 by former record company executive Peter Blachley, music retail industry professional Richard Horowitz, and legendary music photographer Henry Diltz.
Morrison Hotel Gallery has locations at 116 Prince Street in New York; also at the Sunset Marquis at 1200 Alta Loma Road in West Hollywood and Fleetwood's General Store at 744 Front Street, in Lahaina, Hawaii.
*Photo credit: Masayoshi Sukita