News
David Bowie Book Club Launched by Duncan Jones
David Bowie's son Duncan Jones believes reading is fundamental, and invites everyone to read along.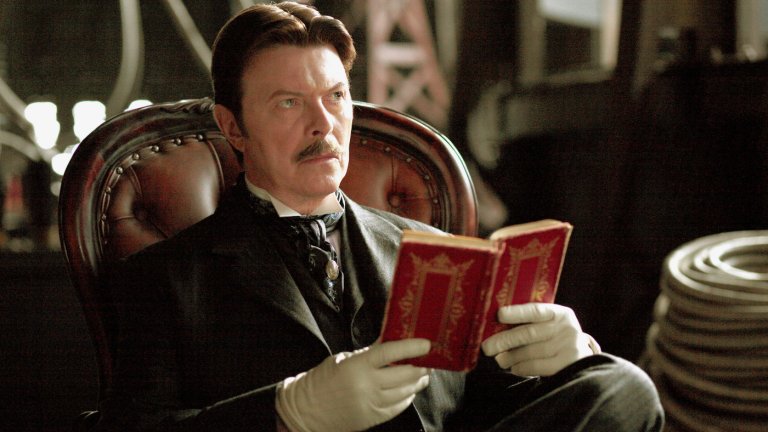 A lad insane quipped Kahlil Gibran, among other words of wisdom, and his son wants to share the knowledge. David Bowie was an avid and eclectic reader. His son, director and screenwriter Duncan Jones, is showing his appreciation for his father's love of words. Jones launched the "David Bowie Book Club," based on Bowie's 2013 list of his "Top 100 Must Read Books," according to Rolling Stone.
"My dad was a beast of a reader," Jones tweeted on Dec. 26, 2017. "One of his true loves was Peter Ackroyd's sojourns into the history of Britain & its cities. I've been feeling a building sense of duty to go on the same literary marathon in tribute to dad. Time allowing…#Read-ItBig'nsTheBrain"
Anyone who wishes to take part in the book club has until February 1 to sign up. The books on the list were all published between 1945 to 2008.
Jones, who directed the films Moon, Source Code, and the upcoming Mute, will start off with Peter Ackroyd's 1985 novel Hawksmoor, which tells the parallel stories of an 18th century London church builder who performs human sacrifices, and a 1980s detective investigating murders committed in the same churches.
Bowie's list also features A Clockwork Orange, by Anthony Burgess, as well as novels like George Orwell's 1984, Jack Kerouac's On the Road, The Brief Wondrous Life Of Oscar Wao by Junot Diaz, The Stranger by Albert Camus,and John Kennedy Toole's A Confederacy of Dunces. Bowie's list suggests people get their history from Howard Zinn's A People's History of the United States. He also cites occult works like Transcendental Magic, Its Doctrine and Ritual).He includes the music book Sweet Soul Music: Rhythm And Blues And The Southern Dream Of Freedom. He recommends reading some lectures and writing by composer John Cage. For fine art, Bowie suggest Halls Dictionary Of Subjects And Symbols In Art.
Eternal Suffragettes can see more of the Thin White Duke when David Bowie: The Last Five Years, debuts Monday, Jan. 8 at 8:00 p.m. ET on HBO. To the Ziggy files.