News
Comcast Concedes to Disney in Fox Bid
After Disney outbid Comcast for 21st Century Fox, Comcast bows out of the battle, narrowing its sights to only a partial acquisition.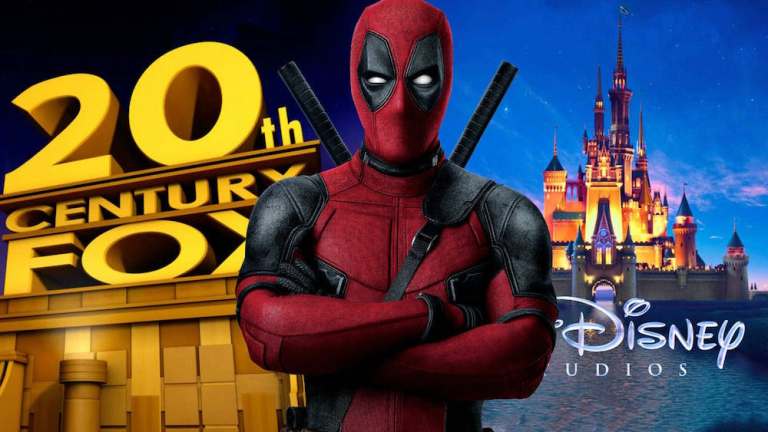 Comcast will no longer pursue its multi-million dollar deal for 21st Century Fox in the closely watched bidding war between the cable giant and Disney to acquire the IP of Fox's production arm. Instead, Comcast has narrowed its focus to acquire Fox's coveted 39% share of UK's Sky, conceding the entertainment properties to Disney but remaining in the fight for an international foothold. The new bid is still an impressive $34 billion for Sky, but it appears that Disney has won the war for franchises like Avatar and X-Men among other entertainment properties.
The Walt Disney Company had upped its offer to 21st Century Fox from its originally agreed upon figure of $52 billion to $71.3 billion after Comcast tried its cash bid of $65 billion. Indeed, Disney made the offer just as a regularly scheduled meeting of 21st Century Fox's board members was about to begin. Between the stock and cash bid, which would include Disney paying $38 per Fox share, the Walt Disney Company is actually offering a total transaction of $85.1 billion, a figure that was a full 10 percent higher than Comcast's offer earlier this month.
Now the question becomes whether Fox will choose to split its assets between the two rival bids, especially with many considering Sky a "crown jewel" of the Fox assets. The aggressiveness of Disney's counteroffer speaks to how the companies view the rapidly shrinking creative space for media production in the 21st century, given the pricy push to obtain a media portfolio that, besides Sky, includes 20th Century Fox, Fox Searchlight, FX, 20th Century Fox Television, Star India, 30 percent of Hulu, and regional sports networks. Oh, and there might be some superheroes in there too, somewhere…
Read the Den of Geek SDCC 2018 Special Edition Magazine Here!
In a statement, Disney CEO Bob Iger said this about the desire to reclose a deal with 21st Century Fox: "The acquisition of 21st Century Fox will bring significant financial value to the shareholders of both companies, and after six months of integration planning, we're even more enthusiastic and confident in the strategic fit of the assets and the talent at Fox. At a time of dynamic change in the entertainment industry, the combination of Disney and Fox's unparalleled collection of businesses and franchises will allow us to create more appealing high-quality content, expand our direct-to-consumer offerings and international presence, and deliver more personalized and compelling entertainment experiences to meet growing consumer demands around the world."
Despite the emphasis on the consumer, this seems to be a whole lot more important to the content creators, or at least the board members and executives they answer to. Both Comcast and Disney see the value of Fox's assets, which includes a strong media presence in the UK and India, and features a century's back catalogue of film. As Disney is scheduled to launch its own streaming service to compete with Netflix and Hulu next year—even though this deal would potentially give Disney nearly a one-third stake in Hulu—the value of that content cannot be overstated, even from the Mouse House's coffers.
Iger has also said more persuasively that Disney's acquisition would likely move through regulatory oversight more quickly and smoothly than Comcast, which is a bigger media corporation, and like Disney already owns one movie studio (Universal Pictures). However, given this month saw the Justice Department fail to stop AT&T from consuming Time-Warner, we imagine that this argument might not be as persuasive, which is something Comcast betted on when the company offered $65 billion for Fox.
It's worth noting that Fox initially preferred Disney over Comcast anyway in the battle for its assets. It was 21st Century Fox chairman Rupert Murdoch who approached Disney about spinning off his company's media production assets—Murdoch wants to refocus his efforts on his news empire, including its right wing propaganda machine Fox News, as well as bow out of the entertainment industry before what he and many assume is the paradigm shift of streaming becoming the dominant form of entertainment in the future. As such, Murdoch's company would still retain its "news" divisions, Fox Sports Network, and FOX Broadcasting (Disney legally cannot own the network since it already owns ABC).
Comcast, however, became an alternative suitor in December, but Murdoch was wary, at least partially due to the regulatory hurdles that deal might face. In the wake of AT&T's success at acquiring Time-Warner, this seems less detrimental to a deal so much as whether Comcast can successfully split Sky off from the rest of the deal with Disney.
For Fox shareholders, they may enjoy seeing Comcast try, but for Fox employees…
Oh yeah, somewhere in all this Disney will also acquire the Marvel licenses Fox has had for about two decades, including the X-Men, Deadpool, and Fantastic Four. But if you think that's the most important aspect of this news story, you might be missing the forest for the trees.