News
Classic Wrestling Marathon Coming From Shout! Factory
A-Teams of Classic Wrestling will be streaming for 13 hours this Tuesday thanks to Shout! Factory and Twitch. Dig it!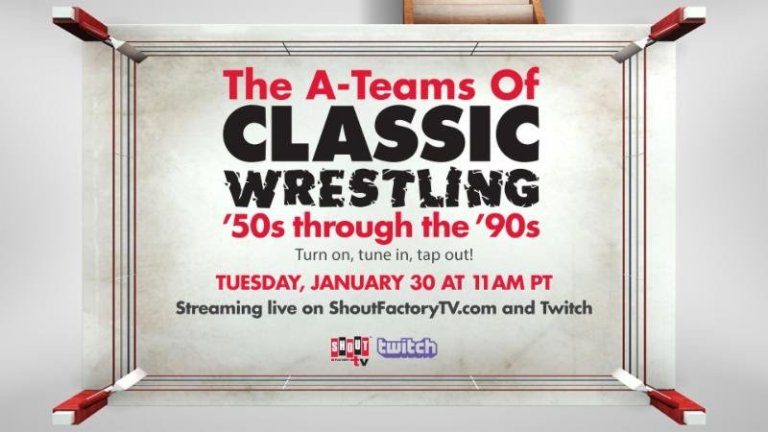 It's a big bunch of days for wrestling. There's an NXT TakeOver on Saturday, Royal Rumble on Sunday, then the usual weekly shows after that as they start building towards WrestleMania. If you're a big wrestling fan, you might still want some grappling to watch, but maybe without the WWE logo in the corner. Maybe something more vintage and less Michael Cole calling something vintage.
On Tuesday, January 30 at 11 am PT, Shout! Factory and Twitch will be doing a 13-hour marathon of old school wrestling stuff. Stuff as recent as the 90s and as old as the 30s (despite what that graphic claims). Stuff that isn't under WWE's umbrella, but still features a lot of major names from yesteryear.
The list of classic footage is a mix between collections (hosted by Mean Gene Okerlund), documentaries, random matches, and even an old news reel. Some of the stuff is already available to watch on Shout! Factory's website, featuring footage from Gorgeous Ladies of Wrestling, Universal Wrestling Federation, Southwest Championship Wrestling, and more.
Notable names to show up include Gorgeous George, Killer Kowalski, Buddy Rogers, Jerry Lawler, Randy Savage, Haystacks Calhoun, Andre the Giant, Cactus Jack, Steve Williams, Bruiser Brody, and many more.