News
Clarissa Explains It All Reboot: Melissa Joan Hart in Talks to Return
Nickelodeon is in early talks to bring the teen, tell-all show back to the network, with the original creator and Hart.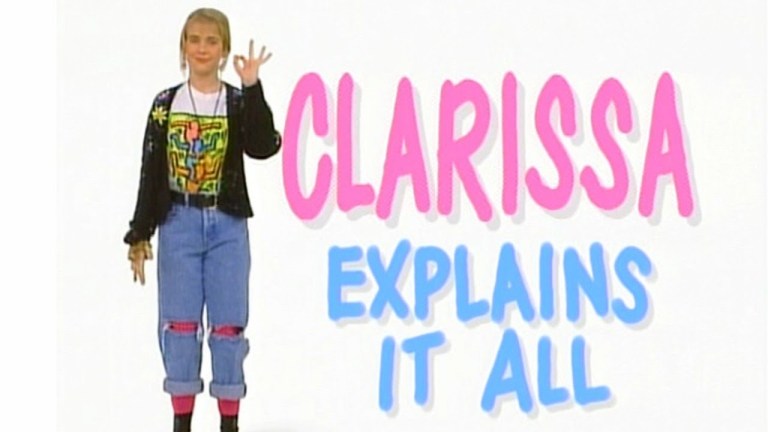 Nickelodeon is looking to reboot one of its most iconic teen shows of all time: Clarissa Explains It All.
According to The Hollywood Reporter, the network is in early talks with both original series star Melissa Joan Hart and series creator Mitchell Kriegman to reprise their respective roles. Hart, who played teen lead Clarissa Darling in the original, would play the mother of the family in the reboot. Kriegman would write and executive producer. Both are still in early talks.
For those who missed the Clarissa Explains It All thing, the show ran from 1991 to 1995, for five seasons, on Nickelodeon. The show was about a teenager who broke the fourth wall (take that, Frank Underwood), speaking directly to the audience to explain whatever issues she was going through that week. It is credited with being Nickelodeon's first show with a series lead, and led to the creation of other female-led popular series like The Secret World of Alex Mac (which they should definitely reboot) and The Amanda Show.
"I like the way we left Sabrina," said Hart in an interview with THR back in February. "I think Sabrina ended on a really great note, and I don't think you want to go back and explore that. At the same time, I think Clarissa ended on a note that could be explored again, because it didn't really have an ending — it sort of ended."
More news on the Clarissa Explains It All reboot as we hear it.