Features
Christmas gift guide: Splash some cash with the best money-no-object buys
Got cash to burn this Christmas? Put that lighter away and check out our money-no-object gift guide....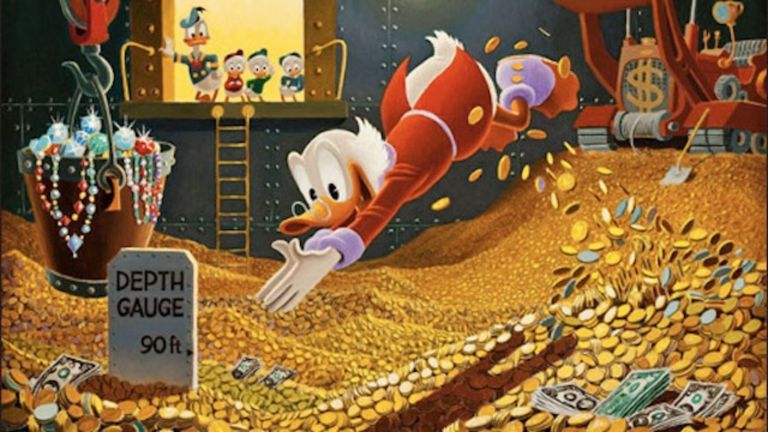 Whoever came up with the phrase 'it's the thought that counts' is, well, a liar. Either that, or they've never opened a Christmas present only to find a pair of socks, tray of supermarket chocolates, or – to pick a random example – a My Family series 4 boxset inside. This is Christmas, people – the season of spending vast wads of cash!
So, for those lucky few for whom money is no object, we've decided to surf the World Wide Web in search of some of the snazziest, most luxurious, most turbo-priced goodies available to purchase right now. Take a look at our list below… and prepare to give your Amex a pounding.
Our pick of the best money-no-object gifts for Christmas 2018
LEGO Star Wars: Ultimate Collectors Series Millennium Falcon (£650)
LEGO – just for kids? We beg to differ. As a general rule, kids don't have a spare £650 lying around. Which is how much you'll be paying for this collectors' edition, 7500-piece, stupendously intricate LEGO model of everyone's favourite galactic runabout, the Millenium Falcon. Hardcore Star Wars fans will slather over every last detail, from the gun turrets to the cockpit's detachable canopy. But, unless you play a seriously mean game of sabacc, you better keep that price tag in mind.
Playseat Sensation Pro Black Racing Cockpit (£1,649)
Gaming chairs? Meh! They're for the hoi polloi. If you've got the cash – and the space in your gaming room – then this steel-framed playseat by Pro Black will set you up in serious style for all racing games. It's compatible with all console steering wheels and pedal sets, and has an adjustable seat to suit your height, and an adjustable holding for your television. Basically, settle down into this and you'll give everyone else you're playing Forza Horizon 4 with some serious seat envy.
iPhone Xs Max with 100GB of monthly data
If money's no object, the notion that you'd ever have anything but a brand-new, fresh-off-the-production-line flagship smartphone is frankly preposterous. But the thought of getting trapped in some meagre, low-data contract, one where you're unable to stream every last episode of Kim And Kourtney Take New York, is just downright obscene. So check out this deal at Carphone Warehouse, which gets you an iPhone Xs Max with a gargantuan 100GB of monthly data – all for an upfront cost of £100, a monthly bill of £72, and a total bill of £1828. And if anyone points out that, when all's said and done, it's still just a telephone? Don't worry, that's just something jealous people say.
Buy now from Carphone Warehouse
Toblerone Milk Chocolate Jumbo Bar (£52.99)
It's not often that you find a bar of chocolate that could be feasibly used as a handheld weapon (not that we at DoG condone that kind of thing), but such is the size and heft of this extra-large, special-edition, awe-inspiring bar of Toblerone we stumbled upon on Amazon. Coming in at a walloping 4.5kg – to give you a sense of context, that's almost 19 tins of Quality Street – this would probably be too much for Alan Partridge during his darkest moments on the motorway to Aberdeen. Needless to say, think about your turkey dinner before you start tucking into this on Christmas Day.
Samsung QE85Q900 85-inch Smart 8K HDR QLED TV (£14,999)
In the last couple of years, 4K televisions have become more and more affordable – which is precisely why you should sack them off in favour of this super-slick, hi-tech 8K television from Samsung. Yes, that's right: 8K is an Actual Thing – and it's not twice, but four times as crisp in resolution as its paltry 4K rivals. Plus, with a screen that's 85 inches in size – to give you a sense of context, that's 125% the length of Tom Cruise – you'll have visuals that are as epic in scale as they are in resolution. And on the slim chance that the £15,000 price is too rich for your blood, there's always the 65-inch model: a steal at just £5,000.
Whirlpool Spa Barracuda hot tub (£1,649)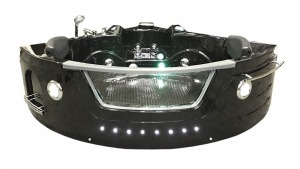 Nothing screams 'Adore me, I'm rich!' quite like being the proud owner of a hot tub. Admittedly, this jet-black, chrome-fitted hot tub by Whirlpool does look a bit like something Darth Vader might have had installed on the Imperial Shuttle in order to unwind after a hard day's tyranny. But with 12 bubble jets and a dazzling array of LED lights, this is still bound to impress the guests at one of your famous evening soirees. The perfect spot to kick back with a glass of bubbly.
Fisher & Paykel RF306RDWX1 Wine Cooler (£1,799)
Talking of bubbly – you need somewhere to store all that champers, right? Which is why you should invest in this superbly designed stainless steel wine cooler. This spacious refrigerator can store up to 127 bottles of wine – to give you a sense of context, that's what the DoG team typically consumes in about 15 minutes at the Christmas party – and will have your Sauvignon Blancs, Rieslings and Pinot Grigios chilled to full bougie perfection.
Samsung HW-N950 soundbar (£1,499)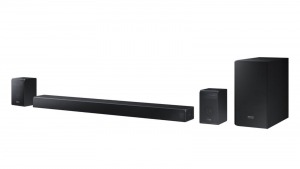 What do you buy the person that has everything? If you've already got a huge telly, a cooler full of bubbly and a henchman lugging your giant Toblerone around, what else is there to get? Well, we'd recommend this snazzy Samsung soundbar set, which has Dolby Atmos audio and no less than 17 drivers. This prestigious piece of kit will turn any living room into a snazzy cinema-standard experience. If we were rich, it's exactly the sort of decadent purchase we'd go for.
Think human experiences are better than lavish products? If so, check out our rundown of the best day-out gifts for Christmas!