Features
Christmas gift guide: epic experiences to give as gifts this Christmas
Give someone the gift of a great day out, with our Christmas gift guide all about geeky experiences...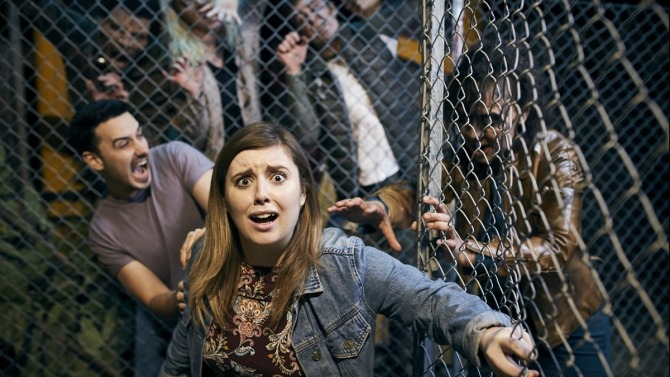 Christmas is a lovely time to bed down for a few days and catch up with friends and relatives – but we all know that feeling of cabin fever that starts to kick in come Boxing Day. So why not leave the tinsel-strewn confines of your living room over the festive period, and head out to an amusement attraction, an escape room or other some such experience?
Whether it's battling zombies, indulging in a spot of espionage or solving mysteries on Baker Street, there'll be something out there that will provide you with a perfect day of entertainment. We've rounded up our favourite experiences below – take a look, and see what catches your eye.
Our pick of the best experience gifts to give this Christmas
Harry Potter Studio Tour in Watford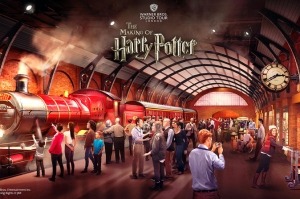 Relive the magic of the Harry Potter film franchise with this delightful day out from Viator. You'll be treated to a 6-hour behind-the-scenes experience in Leavesden, the studio where the movies were made, which has since been converted into a treasure trove of costumes, sets, props, animatronics and other awesome Easter Eggs. Also, if you already went a few years ago, you might've missed the gorgeous Hogwarts Express that's been since the launch!
Battle a Zombie Infection in Liverpool or Sheffield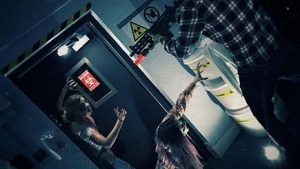 Disclaimer: you need to be stout of heart to attempt this chilling adventure experience, which pits your and others against a horde of flesh-eating zombies. You and your teammates will have to hold your nerve and devise strategies to complete a series of missions in direct competition with a rival team. If you win? You'll be able to flee. And if you lose? You'll be left in the clutches of the merciless undead…
Buy now from Red Letter Days (£70 per person)
Thorpe Park Season Pass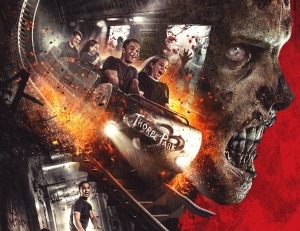 Surrey's Thorpe Park is a great day out: as well as action-packed, adrenaline-heavy rollercoasters like Swarm and Stealth, there are also ones inspired by geeky on-screen favourites. The Saw Ride is a must for fans of The Jigsaw Killer's questionable moral lessons from the Saw movies, and The Walking Dead ride is the first experience ever to tie in with AMC's zombie spectacular. Give the gift of a Season Pass this Christmas and let the geek over your choice come back again and again.
Buy a Thorpe Park Season Pass (£55)
Try out an escape room in London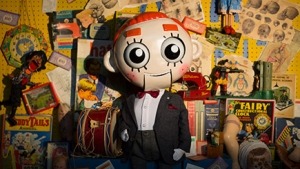 Do you have friends who love solving puzzles? Round up a crack team, and get yourselves to this hour-long escape room experience, which is based in a number of locations across London. You can pick from either Lady Chastity's Reserve – in which you'll have to win her famed aphrodisiac wine – or Poppa Plock's Wonky Workshop, a grotesque world of creepy toys and dolls. Groups can accommodate up to six people.
Buy now from Red Letter Days (£175 for six people)
Solve mysteries with Sherlock Holmes!
There are a couple of options if you fancy popping into central London and trying your hand at being Sherlock Holmes: at Madame Tussauds (actually on Baker Street!) you can don a deerstalker and crack a case with The Sherlock Holmes Experience; or, with the BBC's officially licensed The Game Is Now escape room, you can interact with clips of Benedict Cumberbatch to sleuth your way to safety. There is even an afternoon tea option with the escape room!
Buy Madame Tussauds tickets (£49) or The Game Is Now vouchers (various prices) 
Private Investigator Experience in London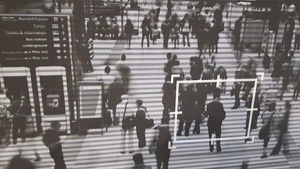 Here's another option for budding investigators: if you have a taste for a spot of espionage, get involved in this PI-themed experience, which takes place on the streets of Paddington. When you arrive you'll be assigned your task, handed some special equipment… and then it's down to you to track an unknowing subject through the crowds as covertly as possible. You'll need every last drop of guile and discretion you possess.
Buy now from Red Letter Days (£99 per person)
Video games: Design/Play/Disrupt at the V&A 
The world of video games may only be a few decades old, but it's slowly starting to be recognised as the serious artform it is – as spelt out in this blockbuster exhibition at the V&A Museum. This major survey takes a look at the rich, intricate design process that has gone into some of the most seminal and groundbreaking video games in history – expect concept art, interactive displays and full-scale immersive installations.
Buy now from the V&A (£8/£18 per person)
The Crystal Maze Live Experience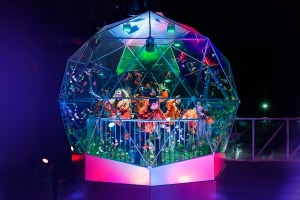 It's everyone's favourite 90s TV show brought to full, glorious, immersive life! Sadly, there's no Richard O'Brien to oversee your series of tasks, which will take you and your teammates through four different themed worlds – Aztec, Industrial, Futuristic and Medieval – earning those precious crystals before you make your way to the Dome. But this is one of the funnest and most thrilling live experiences out there, hands down.