News
Chris Jericho Is Right … Hell In A Cell Is Dangerous
A Hell in a Cell match shouldn't be a prize, it should be something feared by wrestlers ...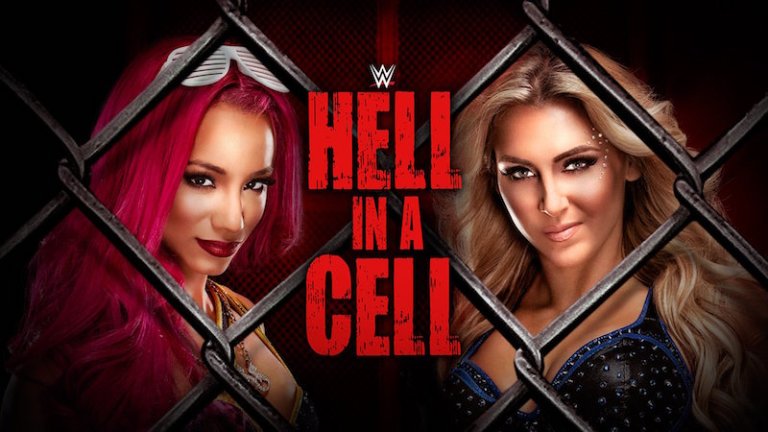 Sasha Banks and Charlotte are set to make WWE history, in more ways than one.
Later this month at Hell in a Cell, Sasha and Charlotte will compete for the WWE Woman's Championship, and they'll be the first female wrestlers to head inside a Hell in a Cell match.
That's history on its own. But on Tuesday, WWE announced that Sasha and Charlotte will close the show. For the first time in history, a women's match will main event a WWE pay-per-view.
There's no disputing the historic nature of this event. For almost a year-and-a-half, Sasha and Charlotte have been at the forefront of the divas division and the "divas revolution," as it has been dubbed.
They deserve this honor, but as a fan, I have some worries.
I don't worry about whether or not the match is strong enough to main event a WWE show. Far from it, actually. I'm worried about what Sasha and Charlotte might feel that they need to do, headlining a pay-per-view inside what has become known as such a violent match.
At SummerSlam this past August, Sasha and Charlotte had a great match. And during it, Sasha almost suffered a serious injury when a botched move off the top resulted in her landing on the back of her neck.
I can't imagine the amount of pressure they're putting on themselves ahead of this match in Boston, and while I'm sure it will tear the house down, I'm also worried about their long-term health.
Chris Jericho actually put it best during the opening segment of Raw last night. He really hammered home the point that the Cell was a dangerous match and it put Kevin Owens, who will be facing Seth Rollins, at a distinct disadvantage because of the violent nature of the match.
Yet last week, WWE's narrative was that they were bestowing this honor on Sasha and Charlotte for allowing them to have a Hell in a Cell match. Within the narrative structure of your television product, no one should be excited about this type of match. It's supposed to alter careers.
Jericho got it right… start treating it like it's something dangerous, and just that build leads to anticipation.
If the build is right and the anticipation is there, you don't need to pull off some death-defying stunt in order for the match to "get over." You don't have to jump off the top of the cage like Shane McMahon at WrestleMania. But for many of us, that's our last impression of Hell in a Cell. Everyone remembers Mick Foley falling off a cage.
No offense to Shane McMahon, but Sasha and Charlotte are far too important to WWE's future to be risking life and limb like that. They have to go on the road and work house shows the following week … Shane didn't.
I hope Sasha and Charlotte remember that when weighing the risks, and I hope WWE fans remember that when watching the match.
1. Seth Rollins beat Chris Jericho
Rollins can't afford to lose much as a new babyface, and he especially can't afford to lose to Jericho if he's going to lose to Owens at Hell in a Cell. I do have a sneaking suspicion, however, that they are going to add Jericho to that Cell match. That could be how they get out of the match with Rollins losing … it's basically a handicap match.
2. R-Truth, Goldust & Mark Henry beat Titus O'Neil & The Shining Stars
It's hard to get into any of what these guys are doing lately. It's really no fault of their own, either. The creative forces, or force, behind WWE just drops his new ideas so quickly if it's not something in the main event picture. Vince McMahon has the attention span of an ant sometimes, and characters like Titus O'Neil and even The Shining Stars, who received some good vignettes before debut, suffer because of it.
3. Big E beat Sheamus
The New Day is celebrating 420 days as tag team champions … in Colorado. The irony there wasn't lost on me, or Corey Graves, who made a very references on commentary.
Cesaro was on Facebook Live during the match. So there's something …
4. Bo Dallas beat Neville
Neville is officially a job guy. Bo Dallas, just like Titus O'Neil, is something Vince will be excited about for now, only to drop the gimmick like a hot potato a month from now.
Neville, meanwhile, is someone that WWE can draw with in the cruiserweight division, and instead he's doing jobs for Bo freaking Dallas.
5. Dana Brooke beat Bayley
Just a guess, but this felt like a botched finish. First of all, I'm not a fan of giving Brooke a clean win over Bayley. Second of all, it seemed like Dana was trying to get her foot on the rope and missed. My guess is that Brooke was supposed to go over, but with her feet on the ropes, and she was just too far away to get them there.
6. Braun Strowman beat The Mile High Trio
The big story here was that Strowman was mad at Mick Foley for not giving him tougher competition, and he was going to march backstage and demand a tougher opponent. Before he could, Sami Zayn entered and Strowman shoved him out of the way before going backstage, seemingly setting up Zayn as Strowman's first real competitor.
Obviously, Strowman has to go over here as well. If you build him up for three months using job guys, and then Zayn beats him in his first real feud, it undoes everything you've done for the last three months.
7. Big Cass beat Karl Anderson
This match lasted only about one minute. It was a clean finish … man, WWE has botched Gallows & Anderson. It's amazing to me how they could screw up a hot act this much. They're ice cold, and WWE's booking is to blame. It's a shame.
8. Brian Kendrick, Drew Gulak & Anthony Nese beat TJ Perkins, Cedric Alexander & Rich Swann
The finish came when Kendrick tagged himself in, like a selfish spotlight-stealing heel, and won the match by submitting Swan.
That gets his submission finisher over heading into the title match with Perkins at Hell in a Cell.
9. Goldberg Returns
Goldberg returned in the final segment of the night, officially accepting Brock Lesnar's challenge for Survivor Series.
Goldberg was actually really, really good here in this promo. Remember, he was never much of a talker, but he came across likable (how about that?) and genuinely emotional about the reception he received.
Goldberg also still looked like Goldberg. Perhaps that was the most surprising. He's nearing 50 years old and looks almost the same as he did when he left WWE at 38. When you're bald, you're bald, I guess.
The emotional part of the promo really made it work for me. Goldberg has always come across interviews as a guy who just used pro wrestling as a way to make money because his football career died. The knock on him was that he was never fully invested. Maybe age truly is wisdom, and he realized what he was missing, but he seemed truly appreciative to that Denver crowd.
His closing line … "Brock, you're not just next … you're last!" Was a great exclamation point to end the show, with Goldberg hinting that this will be his last match.
Now, if things go well at Survivor Series, I'm curious those plans change.