News
Chloe Dykstra Accuses Chris Hardwick of Emotional, Sexual Abuse
TV personality Chloe Dykstra has published an essay alleging claims of abuse against Chris Hardwick.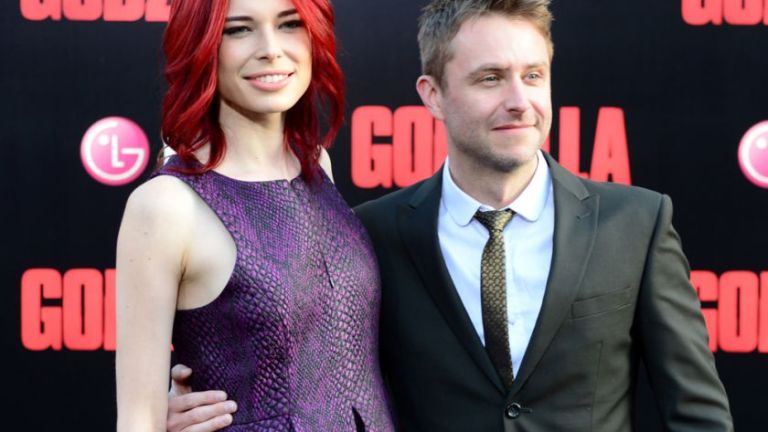 Actress and host Chloe Dykstra published an open letter via Medium today detailing the alleged abusive behavior of her former boyfriend Chris Hardwick. Titled "Rose-Colored Glasses: A Confession," the essay includes claims of emotional and sexual abuse against the Nerdist founder and frequent Comic Con Hall H emcee during their three-year relationship between 2012 and 2014.
The letter alleges that Hardwick imposed rigid, isolating rules for their relationship, including curfews, no evening plans for Dykstra, no speaking in public places, no male friends, and no drinking. Hardwick would allegedly expect Dykstra to be ready to have sex with him upon his return from work, regardless of her interest, often bringing Dykstra to tears.
While Dykstra doesn't mention Hardwick by name, the person she is referring to in the essay is widely believed to be Hardwick from the context clues, including mention of the unnamed ex-partner growing "from a successful podcaster to a powerhouse CEO of his own company" and an almost 20-year age difference.
Dykstra writes: "I, myself, had very little personal support, as I'd been alienated from my own friends, other than an occasional party I was obligated to leave early when he decided it was time. Sometimes he'd let me go play D&D, but I always had a curfew. He would yell in his voicemails at me if I didn't answer his calls. I was expected to follow him everywhere and exist pretty much solely for him, save for a hosting job once in awhile."
Following Dykstra and Hardwick's breakup, Dykstra claims that Hardwick made calls to several companies she had regularly worked for, successfully threatening them into firing her.
Dykstra ends the piece by writing to "the man who tried to ruin my future":
A sincere and heartfelt apology could have made my last four years a hell of a lot easier. The person I used to date would try to sue me due to pride- I would not recommend it. I have audio/video that will support and prove many of the things I've stated in this post. I've chosen not to include it for your sake, in the hopes that the person you've become will do the right thing.
Since the letter has been published, Nerdist has scrubbed Hardwick from their website. In a statement, Legendary Entertainment, the company that owns Nerdist, wrote:
Chris Hardwick had no operational involvement with Nerdist for the two years preceding the expiration of his contract in December 2017. He no longer has any affiliation with Legendary Digital Networks. The company has removed all reference to Mr. Hardwick even as the original Founder of Nerdist pending further investigation.
Dykstra has since tweeted this:
On Friday night, Hardwick released a statement addressing the claims, writing:
These are very serious allegations and not to be taken lightly which is why I've taken the day to consider how to respond. I was heartbroken to read Chloe's post. Our three year relationship was not perfect—we were ultimately not a good match and argued—even shouted at each other—but I loved her, and did my best to uplift and support her as a partner and companion in any way and at no time did I sexually assault her.

When we were living together, I found out that Chloe had cheated on me, and I ended the relationship. For several weeks after we broke up, she asked to get back together with me and even told me she wanted to have kids with me, 'build a life' with me and told me that I was 'the one,' but I did not want to be with someone who was unfaithful. I'm devastated to read that she is now accusing me of conduct that did not occur. l was blindsided by her post and always wanted the best for her. As a husband, a son, and future father, I do not condone any kind of mistreatment of women.
Over the weekend, AMC pulled Talking Dead With Chris Hardwick from its schedule, as well as made an announcement that Hardwick would no longer be moderating any of the AMC or BBC America panels at next month's Comic-Con International. (AMC owns 49.9% of BBC America.)
"We have had a positive working relationship with Chris Hardwick for many years," began the AMC statement. "We take the troubling allegations that surfaced yesterday very seriously. While we assess the situation, Talking With Chris Hardwick will not air on AMC, and Chris has decided to step aside from moderating planned AMC and BBC America panels at Comic-Con International in San Diego next month."