News
Check, Please! Release Date: Web Comic To Be Published in Print
The hockey bros web comic will be moving from Tumblr to the "real" world.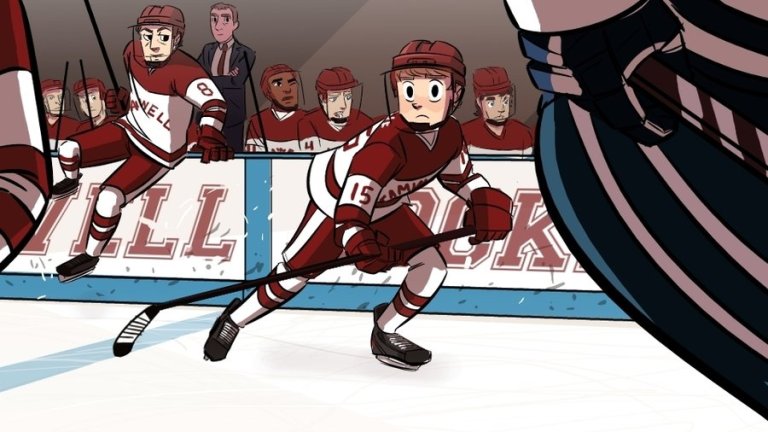 We've written before here at Den of Geek about why Check, Please! is the queer hockey bros web comic you should be reading, but, soon, it will be easier than ever to check out the comic off the web.
According to Entertainment Weekly, Check, Please! is getting an official printing (outside of its Kickstarter printings). First Second Books will be publishing two volumes of the college-based comic. The first, which is set to be released in fall 2018, will include the first two "years" of Bitty's time at Samwell University.
The second, which is set to be released in fall 2019, will include the second two "years" of Bitty's adventures with Samwell University's hockey team and his love story with Jack Zimmerman. Both volumes will include extra content not featured in Check, Please!'s Kickstarter editions.
— First Second (@01FirstSecond)
June 30, 2017
It's unclear, at this point, if the in-print publishing will result in the comic's removal from its online homes — via its official website and Tumblr — in fall 2018.
Presumably, author Ngozi Ukazu will include to update her second volume story online at least until its publish date in fall 2019. This is good news because, as great as it will be to have a tangible copy of Check, Please! to call your own, this comic and its fandom are so internet-based. The internet will always be the place this story calls home.