News
Chappaquiddick: Jason Clarke Talks Studying Kennedys Without Judgement
We talk with Jason Clarke and Jim Gaffigan about Chappaquiddick and understanding Ted Kennedy in the lead up to that fateful night.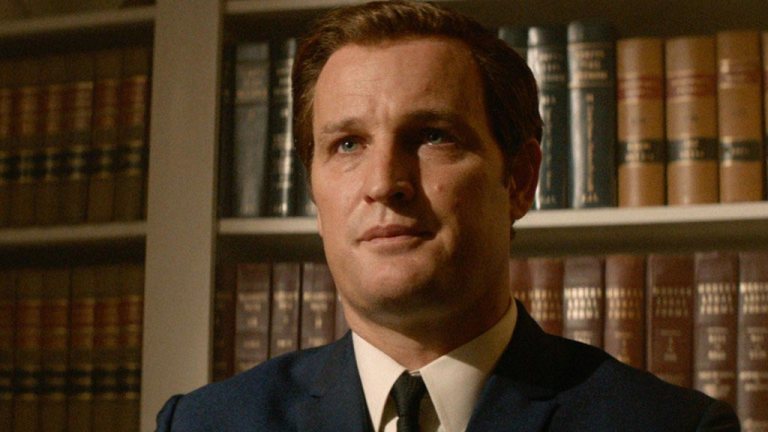 When writing about the Kennedys, it is easy to indulge into wistful and hyperbolic tendencies. But that still doesn't change the fact that the tragedy which occurred one night on Chappaquiddick Island in 1969 still might've changed the course of American history… and no matter what definitely changed the trajectory of the lives of everyone involved, including the one person who died.
Such is the ambiguity that John Curran's Chappaquiddick wades into this weekend, as it recounts its own version of what happened when Sen. Ted Kennedy's car went over a one-lane bridge and in the aftermath, Mary Jo Kopechne drowned. Actor Jason Clarke has the unenviable task of portraying Ted Kennedy, the eventual "Lion of the Senate" and the then heir to an increasingly bleak political legacy. In 1969, it had been less than a decade since his older brother President John F. Kennedy was assassinated in Dallas. And his other older brother, Robert Kennedy, had been barely dead a year when Ted, now under pressure to pick up the mantle and presumed presidential legacy of Bobby, made his fateful drive.
All of this weighs into Clarke's portrayal, which we discussed with the actor in the below video interview.
"There's a couple of photos of Ted that really struck me that were taken by Life Magazine prior to the incident—taken for another story but then they ran it after the tragedy, after Chappaquiddick," Clarke said. "It was just Ted very melancholy, in a cardigan in the rain, looking like a man who had lost two of his brothers, and one of them just a year ago, and he hadn't really dealt with it. He was having an existential crisis."
Clarke went on to tell Den of Geek's Don Kaye that doing the movie has impacted his understanding of judgement.
"They're a complicated family who gave a lot and took a lot," Clarke said. "And Ted really did. I think, if anything, what I learned is judgement is a very big stone to pick up. Particularly if you don't know all the facts. Not that knowing all the facts might change [whether] you still wouldn't do it, but it's better to look at the facts and examine them, and put yourself in there. And then you can truly say, 'What would I do? What would I do if I woke up at the bottom of a pond?'"
You can find those thoughts, as well as our conversation with Jim Gaffigan about playing Paul Markham, the fateful party's co-host who Kennedy testified helped him try to save Kopechne, in the video above.