News
Cats Movie Musical Release Date and Trailer
The Cats movie arrives in December, and its trailers need to be seen to be believed!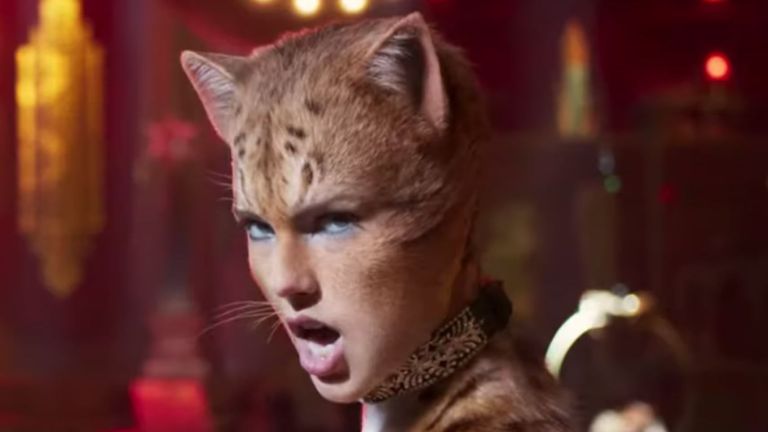 If it's a successful anything at all, they're gonna make a movie out of it. That means that uber-popular Broadway musical Cats is getting a CGI-heavy movie treatment.
Cats will be directed by Tom Hooper, who purloined an Academy Award for helming The King's Speech, and the 2012 movie musical Les Miserables. The screenplay was written by Lee Hall (Billy Elliot). The film will be choreographed by Wayne McGregor. The film is being produced by Working Title's Eric Fellner and Tim Bevan, who produced Les Miserables, which was nominated for best picture and won a best supporting actress Oscar for Anne Hathaway. Hathaway was also in talks to star in Cats, but she and singer-songwriter Rihanna passed on because of scheduling issues.
Webber's musical is the fourth-longest-running show in Broadway history, was the longest-running Broadway show from 1997 until 2006, and enjoyed a long run in London's West End, was based on the T.S. Eliot's novel Old Possum's Book of Practical Cats. The collection of poems was published in 1939. It tells the story of a tribe of cats called the Jellicles and the night they make what is known as "the Jellicle choice" to decide which cat will ascend to the "Heaviside layer "up, up, up past the Russell Hotel" above London.
Here's everything else we know about the Cats movie musical…
Cats Movie Trailer
After having the entirety of the summer to wrap our minds around the first Cats trailer, a new one has arrived!
The first trailer for the Cats movie arrived back in July, and it's…well, see for yourself.
Further Reading: Everything You Need to Know About the West Side Story Remake
Cats Movie Release Date
Universal Pictures and Working Title will release the Cats movie adaptation on Dec. 20.
Cats Movie Cast
Jennifer Hudson, who won an Oscar in 2007 for her role in Dreamgirls, gets to belt out the musical's signature showstopper song, "Memory," as Grizabella the glamour cat. 
Taylor Swift plays Bombalurina, while newcomer Francesca Hayward plays Victoria. The cast also features Judith Dench (Old Deuteronomy), Rebel Wilson (Jennyanydots), Steven McRae (Skimbleshanks), Ian McKellen (Gus), and Jason Derulo (Rum Tum Tugger). 
Idris Elba plays Macavity the Mystery Cat, "a master criminal" of a cat. Macavity is also called the Hidden Paw, "for he's the master criminal who can defy the Law," according to T.S. Elliot's Old Possum's Book of Practical Cats. "He's the bafflement of Scotland Yard, the Flying Squad's despair: For when they reach the scene of crime – Macavity's not there!"
Culture Editor Tony Sokol cut his teeth on the wire services and also wrote and produced New York City's Vampyr Theatre and the rock opera AssassiNation: We Killed JFK. Read more of his work here or find him on Twitter @tsokol.