News
Bryan Cranston To Reprise Network Role on Broadway
Bryan Cranston portrayed Network's Howard Beale in London in 2017 and now the production is coming to Broadway.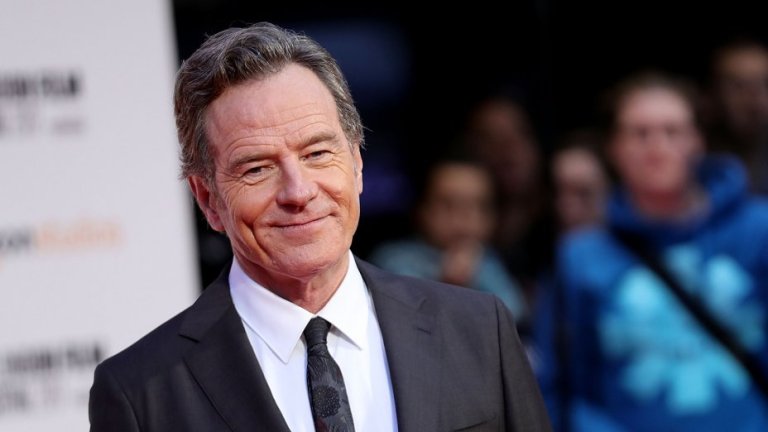 Bryan Cranston sure knows how to play larger-than-life men who give loud, emotional speeches. 
There is the classic "I am the one who knocks" creed from Breaking Bad, the "I'm mad as hell and I'm not going to take it anymore" rant from Network and when he portrayed President Lyndon B. Johnson in All the Way, there was the famous quote "Google how I, Lyndon B. Johnson, intimidated visitors to the White House's urinals. No seriously, Google it. It's wild. I'm a wild dude…Lyndon B. Johnson!"
Now Cranston is going to have to start practicing one of those speeches all over again. The Emmy and Tony-award winning actor will be reprising his role as Howard Beale in a Broadway production of Network, according to Variety.
Cranston originally played Beale in a London's National Theatre production of the play in 2017, for which he won an Olivier Award. Cranston previously won a Tony for his Broadway acting debut as Lyndon B. Johnson in 2014's All the Way. Cranston also, of course, won four Emmys for his portrayal of Walter White on Breaking Bad.
Network is based on the 1976 film of the same name. The film is a media satire directed by Sidney Lumet. It follows Beale (played by Peter Finch), a news anchor who discovers that ratings of his show rise after an on-air meltdown. 
Lee Hall and Ivo van Hove will adapt the movie, which won four Oscars.
"We are excited as hell to bring Ivo van Hove's brilliantly innovative and electrifying production of 'Network' to Broadway this fall," producers David Binder, Patrick Myles, David Luff, Ros Povey, and Lee Menzies said in a statement. "The incomparable Bryan Cranston brings Howard Beale to brilliant life, and we are so thrilled for American audiences to have the opportunity to experience his masterful performance and this spectacular new play."
Network will enter previews on November 10. It officially opens for an 18-week run on December 6 at the Cort Theater.