News
Bruce Springsteen's Second Album Collection Drops in May
Bruce Springsteen gives the Ghost of Tom Joad a Human Touch in his second album collection release.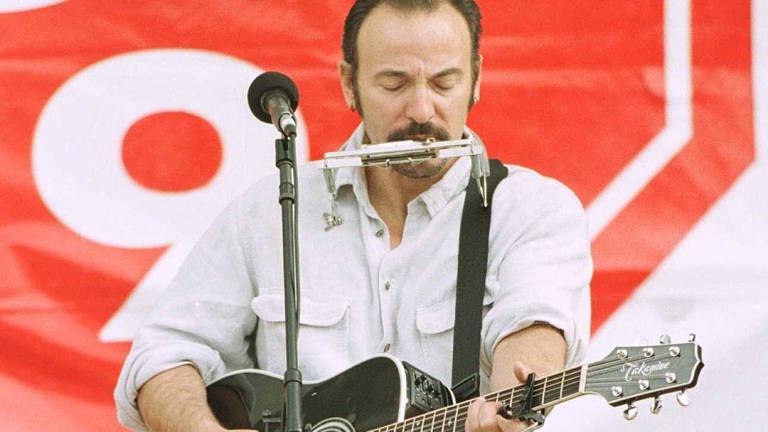 Somewhere between sundown's finish and midnight's broken toll, Bruce Springsteen released 10 discs worth of music, and on May 18th, Columbia Records/Legacy Recordings will make it all available. Bruce Springsteen: The Album Collection Vol. 2, 1987-1996 will come out as a limited-edition, numbered boxed set. The vinyl box set includes 1987's Tunnel Of Love (2 LP), 1992's Human Touch (2 LP) and Lucky Town (LP), and 1995's The Ghost of Tom Joad (LP).  The set costs $269.98.
Besides the four studio albums Springsteen recorded during the period, the ten-disc boxed set includes a special 12" of 1988's Chimes of Freedom, Springsteen's 1993 two-LP MTV Plugged special. It will also include the first-ever vinyl release of the 1996 Blood Brothers EP. In 2014, Springsteen released Bruce Springsteen: The Album Collection Vol. 1, 1973-1984, which included newly remastered editions of the first seven Bruce Springsteen studio albums. It also include a 2 LP release of In Concert/MTV Plugged from 1993.
Brice Springsteen:  The Album Collection Vol. 2 was remastered by engineer Bob Ludwig and Springsteen's longtime engineer Toby Scott, who transferred the original analogue masters using the Plangent Process playback system.  1987's Tunnel of Love and 1992's Human Touch were expanded across two LPs to maximize audio quality.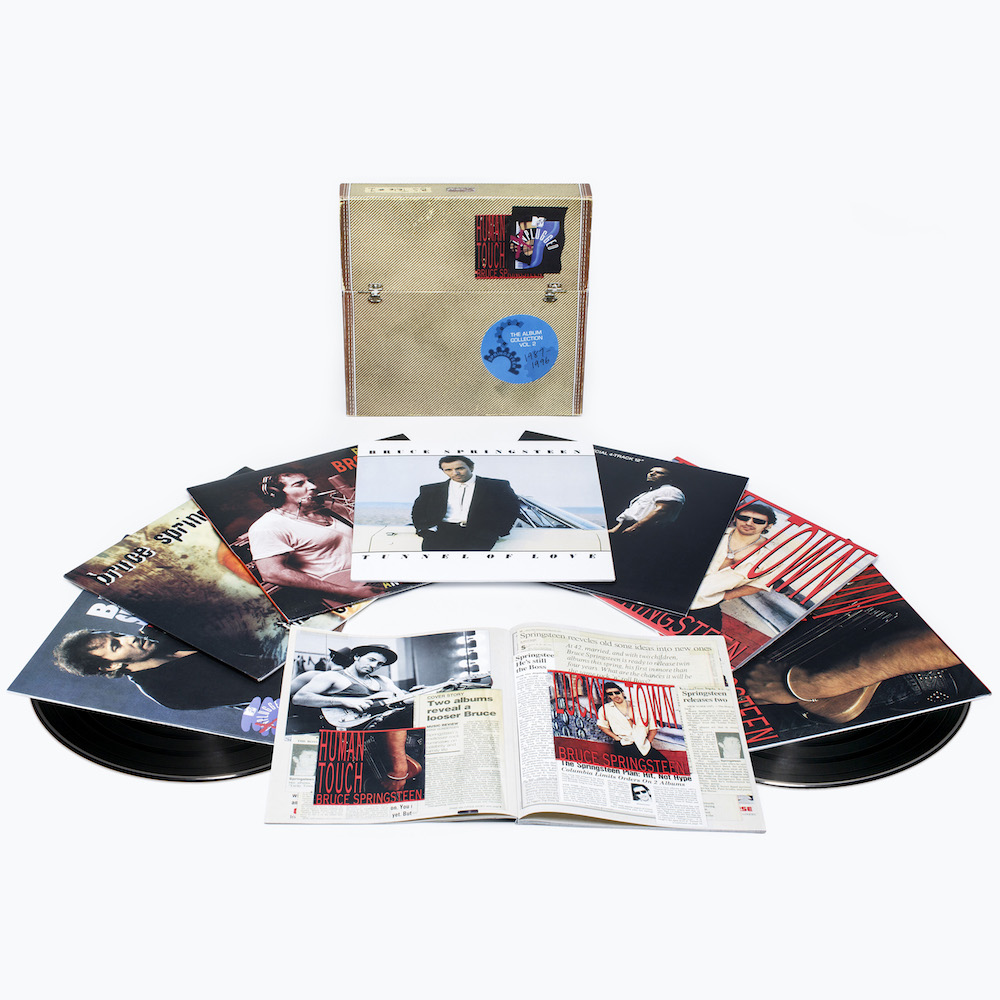 All four of Bruce Springsteen's studio albums from this period were certified gold, platinum or multiplatinum by the RIAA. Three of the albums hit the Top 5 of the Billboard 200. This is the first time the collection has been pressed on vinyl. The set will also include a a 60-page book featuring rarely seen photos, memorabilia and original press clippings from the period.
Bruce Springsteen: The Album Collection Vol. 2, 1987-1996 will ship on or around May 18, 2018.