News
Bruce Springsteen New Album Western Stars Drops June 14
Bruce Springsteen's first album in five years is an ode to fun the California sun.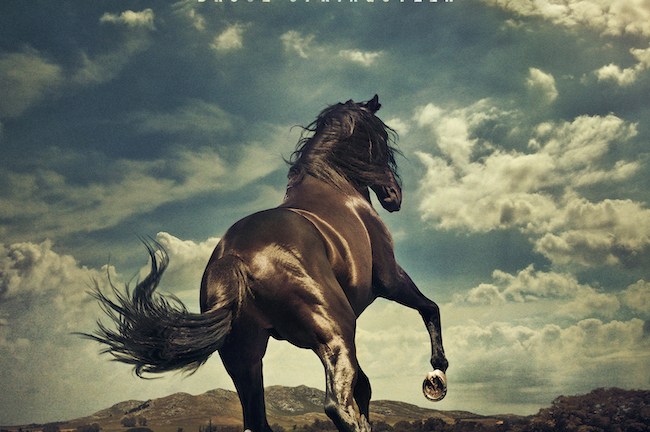 The boardwalk life is not through for Asbury Park's favorite musical son. Bruce Springsteen's first album in five years, Western Stars, found its muse in Southern California pop records of the late sixties and early seventies, according to Variety. Western Stars is set to be released on June 14. The first single "Hello Sunshine,"will drop tonight at midnight along with a music video.
Western Stars is "a return to my solo recordings featuring character-driven songs and sweeping, cinematic orchestral arrangements," Springsteen said in a statement, via to Variety. "It's a jewel box of a record."
read more: Asbury Park: Riot, Redemption, Rock n Roll Trailer Finds Happy Noise in Ashes
The album is inspired by "Southern California pop records of the late '60s and early '70s," Springsteen said, " Glen Campbell, Jimmy Webb, Burt Bacharach, those kinds of records. I don't know if people will hear those influences, but that was what I had in my mind. It gave me something to hook an album around; it gave me some inspiration to write. And also, it's a singer-songwriter record. It's connected to my solo records writing-wise, more 'Tunnel of Love' and 'Devils and Dust,' but it's not like them at all. Just different characters living their lives."
According to the press release. Western Stars' 13 tacks "encompass a sweeping range of American themes, of highways and desert spaces, of isolation and community and the permanence of home and hope."
Western Stars is Springsteen's first album of new, original music since 2012's Wrecking Ball. His 2014 studio album High Hopes featured rearranged versions of songs he'd already recorded along with cover songs. Springsteen also released a box set for the album The River, as well as vinyl box sets collecting his studio work from 1973 to 1984 and 1987 to 1996. He released the Springsteen on Broadway album capturing his one-man show at the Walter Kerr Theater in 2017. It also came out as a Netflix special.
Western Stars was co-produced by Springsteen and his bass player Ron Aniello, who also plays keyboards on the album. Bruce's wife Patti Scialfa contributed vocal arrangements on four of the songs It features appearances from early E Street Band member David Sancious, along with current members Charlie Giordano and Soozie Tyrell. Jon Brion of the alt-rock band the Bats plays celeste, Moog, and farfisa. Brion produced Kanye West's "Late Registration." The album was mixed by Tom Elmhirst.
Western Stars track listing:
01 Hitch Hikin'

02 The Wayfarer

03 Tucson Train

04 Western Stars

05 Sleepy Joe's Café

06 Drive Fast (The Stuntman)

07 Chasin' Wild Horses

08 Sundown

09 Somewhere North of Nashville

10 Stones

11 There Goes My Miracle

12 Hello Sunshine

13 Moonlight Motel
Western Stars is set to be released on June 14
 Culture Editor Tony Sokol cut his teeth on the wire services and also wrote and produced New York City's Vampyr Theatre and the rock opera AssassiNation: We Killed JFK. Read more of his work here or find him on Twitter @tsokol.