News
Bruce Springsteen's Western Stars Documentary Release Date and Trailer
Bruce Springsteen makes his directorial debut in upcoming musical documentary Western Stars.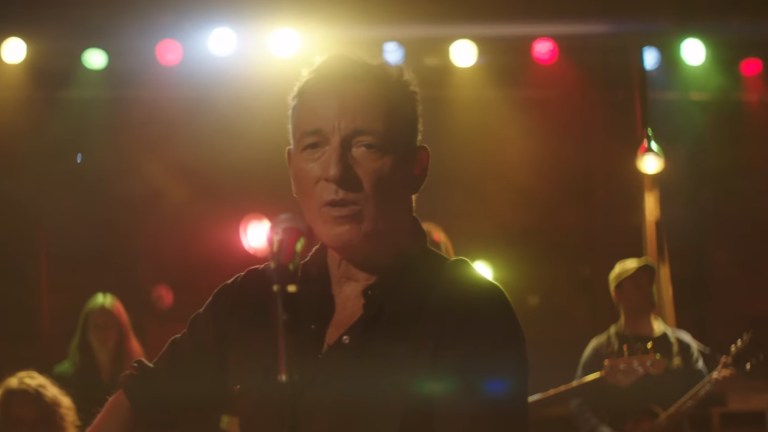 Bruce Springsteen was wrong when he predicted his legend on an outtake from Born in the USA. The Boss knew his "life would be immortalized." Not in some major motion picture or great American novel, though. His wife figured he was worthy of a "TV Movie." It seems he's getting every kind of movie except an After School Special. Gurinder Chada's new film Blinded by the Light projects an E Street presence onto a coming-of-age movie. Warner Bros. will release the upcoming Bruce Springsteen musical documentary Western Stars in theaters this fall. The film will make its world premiere at September's Toronto International Film Festival.
Western Stars marks Springsteen's directorial debut, along with his longtime collaborator Thom Zimny, who produces and co-directs. The pair worked on the documentary The Promise: The Making of Darkness on the Edge of Town, and the Netflix filmed version of the Tony Award-winning Springsteen on Broadway, which Zimny also directed. Jon Landau, Barbara Carr and George Travis are producing, with Springsteen also serving as executive producer and original score composer.
Western Stars Documentary Release Date
Western Stars hits theaters on October 25, as Deadline confirmed.
It will first premiere at the Toronto International Film Festival on September 12, followed by a duo of Fathom Events screenings on October 19 and 23.
Western Stars Documentary Trailer
Check out the official trailer for Western Stars just below!
Western Stars Documentary Details
"Bruce lives in the super rarified air of artists who have blazed new and important trails deep into their careers," Toby Emmerich, Chairman, Warner Bros. Pictures Group, said in a statement. "With Western Stars, Bruce is pivoting yet again, taking us with him on an emotional and introspective cinematic journey, looking back and looking ahead. As one of his many fans for over 40 years, I couldn't be happier to be a rider on this train with Bruce and Thom."
The film accompanies Western Stars, Springsteen's first studio album in five years, which was released in June. Narrated by Springsteen, and using liberal archival footage, the documentary "offers fans the world over their only opportunity to see Springsteen perform all 13 songs on the album, backed up by a band and a full orchestra, under the cathedral ceiling of his historic nearly 100-year-old barn," according to the press statement.
read more: Asbury Park: Riot, Redemption, Rock n Roll Trailer Finds Happy Noise in Ashes
Western Stars is Springsteen's 19th studio album. He co-produced the album with his bass player and keyboardist Ron Aniello. It features Springsteen's wife, Patti Scialfa, as a special guest. Players include early E Street Band member David Sancious, and current members Charlie Giordano, Soozie Tyrell, and Jon Brion of the alt-rock band the Bats. It's gotten rave reviews, with critics using words like "hauntingly brilliant" and "masterpiece," and has been at the top spot on the iTunes charts on every continent. 
You can watch the music video for the title song here:
Culture Editor Tony Sokol cut his teeth on the wire services and also wrote and produced New York City's Vampyr Theatre and the rock opera AssassiNation: We Killed JFK. Read more of his work here or find him on Twitter @tsokol.