News
Bravo's Series Adaptation of The Fifth Beatle Will Include Songbook
Vivek J. Tiwary 's graphic novel The Fifth Beatle: The Brian Epstein Story will come out of the cellar on Bravo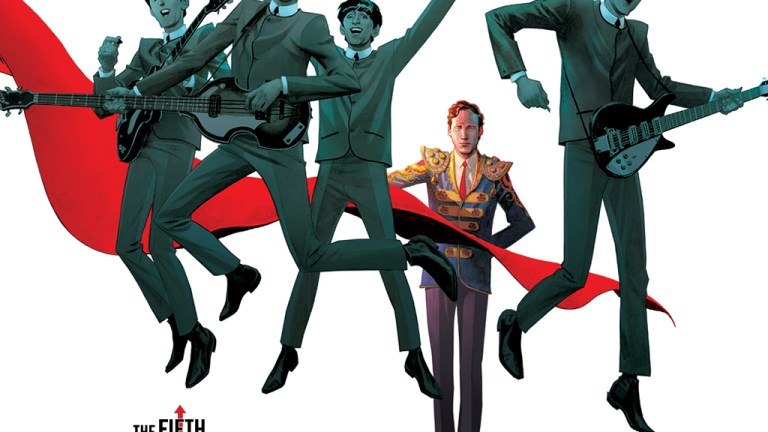 Get ready for a cellarful of noise. Bravo is adapting Vivek J. Tiwary 's graphic novel The Fifth Beatle: The Brian Epstein Story as a miniseries, and the project has access to the Lennon-McCartney, and hopefully some of the Harrisong catalog, according to The Hollywood Reporter. This means we won't hear canned pseudo-Mersey beaters vamping on jangly Rickenbackers playing the same eight bars. The graphic novel begins while the Beatles themselves were playing about eight bars steadily. The graphic novel detailed the untold story of the Beatles' manager Brian Epstein.
Bravo, which is owned by NBCUniversal, recently picked up a scripted series version of the podcast Dirty John for two seasons. The cable network is teaming with Tiwary, Who will write the script. He will also be executive producer along with Leopoldo Gout.  The Fifth Beatle: The Brian Epstein Story has already been in in development at from Universal Cable Productions and Sonar Entertainment.
The Fifth Beatle: The Brian Epstein Story was released in 2013 by Dark Horse Comics. It was illustrated by Andrew Robinson and Kyle Baker. The lettering was done by Steve Dutro. It received multiple awards, including the Eisner Award for Best Reality-Based Work. The adaptation will be written and executive produced by Vivek Tiwary, who wrote the graphic novel.
"Brian Epstein's story is rich in inspiration and is set amidst a backdrop of great cultural change and the legendary history of The Beatles, so an event series truly feels like the only way to do Brian justice," Tiwary said in a statement when the project first went into development.
"We're going to do wonderful things with the extra creative room afforded to us and I'm thrilled to be working with Sonar to take advantage of all the exciting elements this format has to offer."
The novel was previously in development as a feature film. According to Deadline, the series will have access to the Lennon/McCartney song catalog.
The Fifth Beatle centers on Epstein's struggles with being gay at a time when homosexual acts were criminalized. Brian Epstein didn't just manage the Beatles, he had a stable of artists like Cilla Black, Gerry and the Pacemakers, and The Dakotas, whose Billy J. Kramer writes in the intro "I am baffled by the fact that Brian Epstein has not been posthumously inducted into the Rock and Roll Hall of Fame in the Non-Performer category. His name should be up in lights."
Tiwary is a #1 New York Times bestselling author, a Tony Award-winning Broadway producer, and the founder of Tiwary Entertainment Group.