News
Bonnie and Clyde Movie Pairs Chloë Grace Moretz with Jack O'Connell
Bonnie Parker and Clyde Barrow turned a depression-era crime spree into an American legend. Love Is A Gun continues the tale.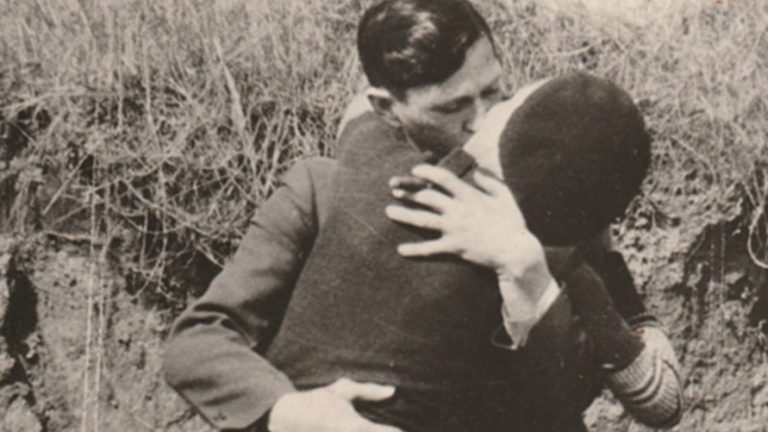 "I don't want to end up like Bonnie and Clyde," Desmond Dekker and the Aces sang in their 1969 reggae hit "Israelites." Unless it's in the movies. Arthur Penn's 1967 film Bonnie and Clyde, which starred Warren Beatty and Faye Dunaway as Clyde Barrow and Bonnie Parker, broke the boundaries of stylized violence to expand the gangster movie genre.  Chloë Grace Moretz and Jack O'Connell are attached to star as the iconic thieving lovers in Love Is A Gun, coming from director Kiké Maillo, according to Variety.
Love Is a Gun is based on Jeff Guinn's bestselling book Go Down Together: The True, Untold Story of Bonnie and Clyde. The screenplay was written by Shelton Turner (Up in the Air), wit revisions by Johnny Newman (Narcos).
Love Is A Gun will be produced by Marissa McMahon and Ashley Schlaifer of Kamala Films, alongside Skybound Entertainment's Sean and Bryan Furst.
"We are excited to reintroduce the iconic story of Bonnie and Clyde. Their story remains ubiquitous in popular culture across the globe, yet few in this generation know the details of their intimate love affair and the circumstances that led to their notorious crime spree that captured the imagination of the world in their time," the producers said in a joint statement. "Kike, Chloë and Jack are completely in sync about the character-driven approach we will be taking, and we feel lucky to have a creative team of this high caliber leading us forward."
Further reading: The Highwaymen Bonnie and Clyde Movie Announces Cast
Moretz, who played one half of a man and woman crime team in the 2017 film November Criminals, also played a runaway outlaw in Godless, the western series which came out on Netflix in 2017. She costars in Luca Guadagnino's Suspiria remake with Dakota Johnson. She most recently starred in The Miseducation of Cameron Post. She will next be seen in the thriller Greta.
O'Connell received the BAFTA Rising Star Award for his role in Angelina Jolie's Unbroken (2014). In 2016, he co-starred in Jodie Foster's Money Monster alongside Julia Roberts and George Clooney.
Maillo's feature debut Eva was nominated for twelve Goya Awards, and won three, including Best New Director. He most recently directed the Spanish-language action movie Toro.
"We rob banks," Parker explained in the Barrow Gang film Bonnie and Clyde. Bonnie and Clyde met in Texas in January, 1930. Bonnie was 19 and Clyde was 21. Their gang included Clyde's brother Ivan M. "Buck" Barrow, played by Gene Hackman in the film, who was granted a full pardon by the governor and released from the Texas State Prison on March 23, 1933, only to join his up with his brother's gang. The gang also included Buck's wife Blanche, played by Estelle Parsons and C.W. Moss, played by Michael J. Pollard.
The Barrow Gang robbed banks throughout  the Midwest until Clyde Champion Barrow and Bonnie Parker were shot to death by officers in an ambush near Sailes, Bienville Parish, Louisiana, on May 23, 1934. They were believed to have committed 13 murders.
In February, Netflix signed on to distribute The Highwaymen, which will star Kevin Costner as Texas Ranger Frank Hamer, and Woody Harrelson as his partner Maney Gault, who came out of retirement to nab the Barrow Gang.
Love Is a Gun is set to begn production in early 2019.
Culture Editor Tony Sokol cut his teeth on the wire services and also wrote and produced New York City's Vampyr Theatre and the rock opera AssassiNation: We Killed JFK. Read more of his work here or find him on Twitter @tsokol.
Read and download the Den of Geek NYCC 2018 Special Edition Magazine right here!