News
Body Cam Series Follows Cops' Street Life for ID
Hey buddy, want to take a ride? ID lets viewers ride shotgun with cops on new series Body Cam.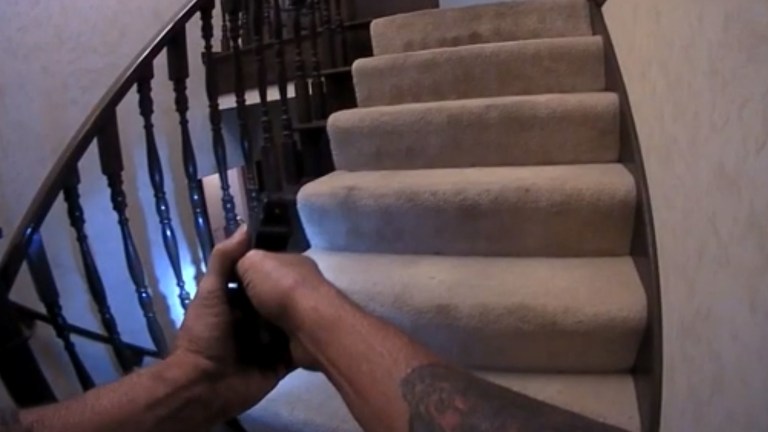 Investigation Discovery promises the ultimate ride-along in Body Cam. The new series that gives viewers an eyewitness look at the life-or-death instant decisions of policework, as told by officers' own body camera footage.
"Body cameras are meant to provide accountability and, while such footage oftentimes faces public scrutiny, we hope that this series will shed some further light on the dangers that officers regularly face in their daily effort to keep us safe," Henry Schleiff, Group President of Investigation Discovery, Travel Channel, American Heroes Channel and Destination America, said in a statement.
The 10-part series offers an immersive portrayal of life on the streets. Each story focues on the reality of law enforcement from the moment an officer gets the call from dispatch. The series uses body camera and dashcam footage, dispatch and radio transmissions with additional officers on scene to present an authentic experience. They will also feature first-hand accounts of the investigations to virtually place viewers in the moments.
"By showing actual footage of these harrowing encounters, Body Cam not only offers an intimate and intense look at law enforcement, but also provides the viewer with a visceral sense of what life is like for those who must, on occasion, risk their lives to protect ours," Schleiff said.
In the premiere episode, "a domestic dispute call in Uniontown, Ohio turns into a violent shoot-out, leaving Sgt David White fighting for his life," reads the official synopsis. "The episode ends in Glendale, Ohio, when rookie Josh Helling is forced to pull his weapon on a busy highway when a pedestrian unexpectedly pulls a knife."
Body Cam profiles how quickly seemingly routine situations can escalate into tragic altercations. One episode will show officers serving an arrest warrant to a sex offender, which turns deadly in Muldrow, Okla. Sheriff's deputies battle a deadly fire which quickly turns into a murder investigation in Hudson Falls, N.Y.; an armed man on the loose in Americus, Ga. vows that he'd rather die than go back to jail, murdering two officers in the process; and more.
This season will show a domestic dispute in Deltona, Fla., escalate into an armed siege as a mother narrowly escapes with a gunshot wound that leaves her children hostage inside the house with the shooter. They will also feature a brutal crime which was caught on camera, sparking a manhunt for a vicious killer in Newport News, Va.
From domestic disputes to ambushes and traffic stops gone dangerously awry, each story weaves interviews with responding officers throughout to provide critical context to their decisions and to provide a raw understanding of the aftershocks of the drama. At the conclusion of each story, emotional interviews with those who lived through the events provide additional insight to the life-changing, sometimes tragically fatal, moments.
Body Cam premieres on Tuesday, November 27 at 10 p.m. on Investigation Discovery.
Culture Editor Tony Sokol cut his teeth on the wire services and also wrote and produced New York City's Vampyr Theatre and the rock opera AssassiNation: We Killed JFK. Read more of his work here or find him on Twitter @tsokol.
Read and download the Den of Geek NYCC 2018 Special Edition Magazine right here!