News
Birth of The Dragon: Trailer for Bruce Lee Movie
Birth of The Dragon is a different kind of Bruce Lee movie.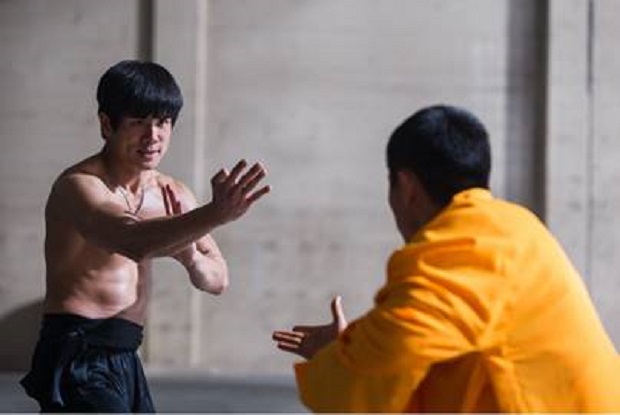 Bruce Lee is coming back to Hollywood. Birth of the Dragon is the title of the next attempt at a Bruce Lee movie (the press release is careful to point out that it isn't a biopic, but is instead "loosely inspired" by a specific event in his life). George Nolfi (The Adjustment Bureau) directs, with Christopher Wilkinson and Stephen Rivele (no stranger to fightin' movies, having written Ali) wrote the screenplay.
Now, here's where things get really interested. Birth of the Dragon focuses on the story of Bruce Lee's fight with San Francisco martial arts teacher, Wong Jack Man, a fight which, legend has it, helped inspire Lee to create Jeet Kune Do. The two had a feud during the early days of Lee's career, when both were teaching martial arts in California. There's an incredible book called Showdown in Oakland by Rick Wing, which is something of an oral history about this event. There's nothing sensationalized about it, and it features actual firsthand accounts of the fight. I can't recommend it highly enough, and it's available as an e-book on Amazon.
Anyway, Philip Ng will play Bruce Lee and Xia Yu is playing Wong Jack Man. Now, despite my praise of Showdown in Oakland as the least sensationalized account of this event, it does appear that this movie has some fictionalized elements. Via Deadline , there's now "a young Steve McQueen-inspired character [played by Billy Magnussen] who is the link between the two masters" as he is involved in "a Romeo and Juliet romance with a young Chinese immigrant (JingJing Qu) under the control of the Chinese mob." Somehow, this leads to the legendary fight.
Some of those fictionalized elements are on display in the trailer:
Then again most of the actual events surrounding the fight itself were fairly mundane and might not make for much of a movie. Meanwhile, there's a different, "definitive" Bruce Lee biopic in development from his daughter, Shannon Lee.
Birth of the Dragon Release Date
This one will kick down your local theater doors on August 25th.
Check out the poster, too…