News
Billy Corgan Named TNA President
Smashing Pumpkins frontman has also invested in the company as minority owner ...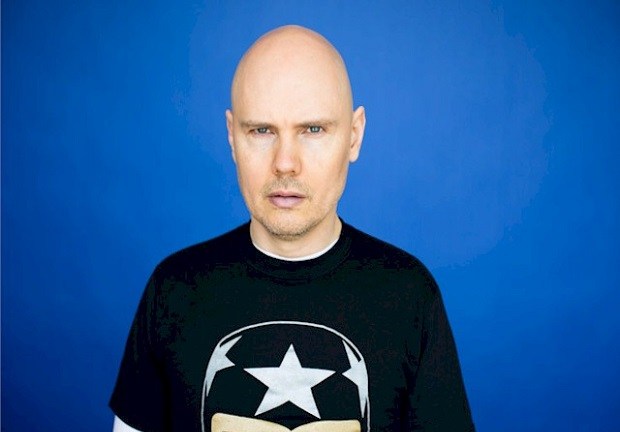 In what could be the first of a series of management moves, Billy Corgan was named president of Impact Wrestling late last week, with Dixie Carter moving into the chairman's role.
Doing business under the name Impact Ventures, it appears that TNA is trying to get away from the actual "TNA" name. That's a smart move. Corgan, who came on board last spring in a creative role, had his role expand to president so that the show could be more shaped in his vision.
Take the Den of Geek 2016Reader Survey for a Chance to Win a $100 Amazon Voucher Right Here!
"Billy is a visionary, an iconic artist and savvy businessman with an incredibly gifted creative mind. He has built a decades-long successful global brand, and also has a deep passion and understanding for professional wrestling," Carter said in a statement. "In working with Billy over the last 16 months, he has impressed me to the point that I've been in discussions with him to take an elevated strategic leadership role within the company. The more we discussed our vision for the organization, the clearer it became that position needed to match his commitment."
She can say it's "their" vision, but fact is more and more people behind the scenes say Corgan is gaining power and that has helped morale in the company.
"We are entering an exciting new era for IMPACT and will be working to continue to define our brand, develop global strategies for success, and structure for future investment and growth," added Carter. "These moves, effective immediately, signify the team's determination to work together to effectively cover more ground and capitalize on TNA's current momentum that has seen ratings rise in recent months."
Corgan invested in TNA this past June, and reportedly his investment, which made him a minority owner, came at a time that TNA needed cash or a set of June television tapings were in danger of not happening.
It's been reported for months that Carter has been looking for an investor for TNA, but a sticking point has been that she wanted to retain control of the company.
This move puts more power in Corgan's hands, and it could be the first in a series of moves that ultimately leads to TNA finding its much-needed investor. Or, it could simply be a PR move in an effort to distance Carter from the day-to-day management of the company, in hopes that makes TNA more attractive to investors.
"I believe in this company, its passionate fans, the talented roster and the dedicated staff and crew," said Corgan. "I am committed to this great opportunity and will use all of my resources and connections to drive the success of this company. This year we have made significant strides in establishing a strong foundation for our future and will be aggressive in continuing to evolve and grow the IMPACT brands."
Corgan said in a Facebook Live chat on Tuesday that he has a vision for TNA. While it's not known if this was one of Corgan's ideas, the company did unveil a new title at a recent set of television tapings (minor spoilers ahead). The new TNA Grand Championship will have a unique set of rules, which includes matches being split into three rounds and scored by a panel of judges, similar to mixed martial arts.